Cats Cinematography and Filming Musicals (with Christopher Ross)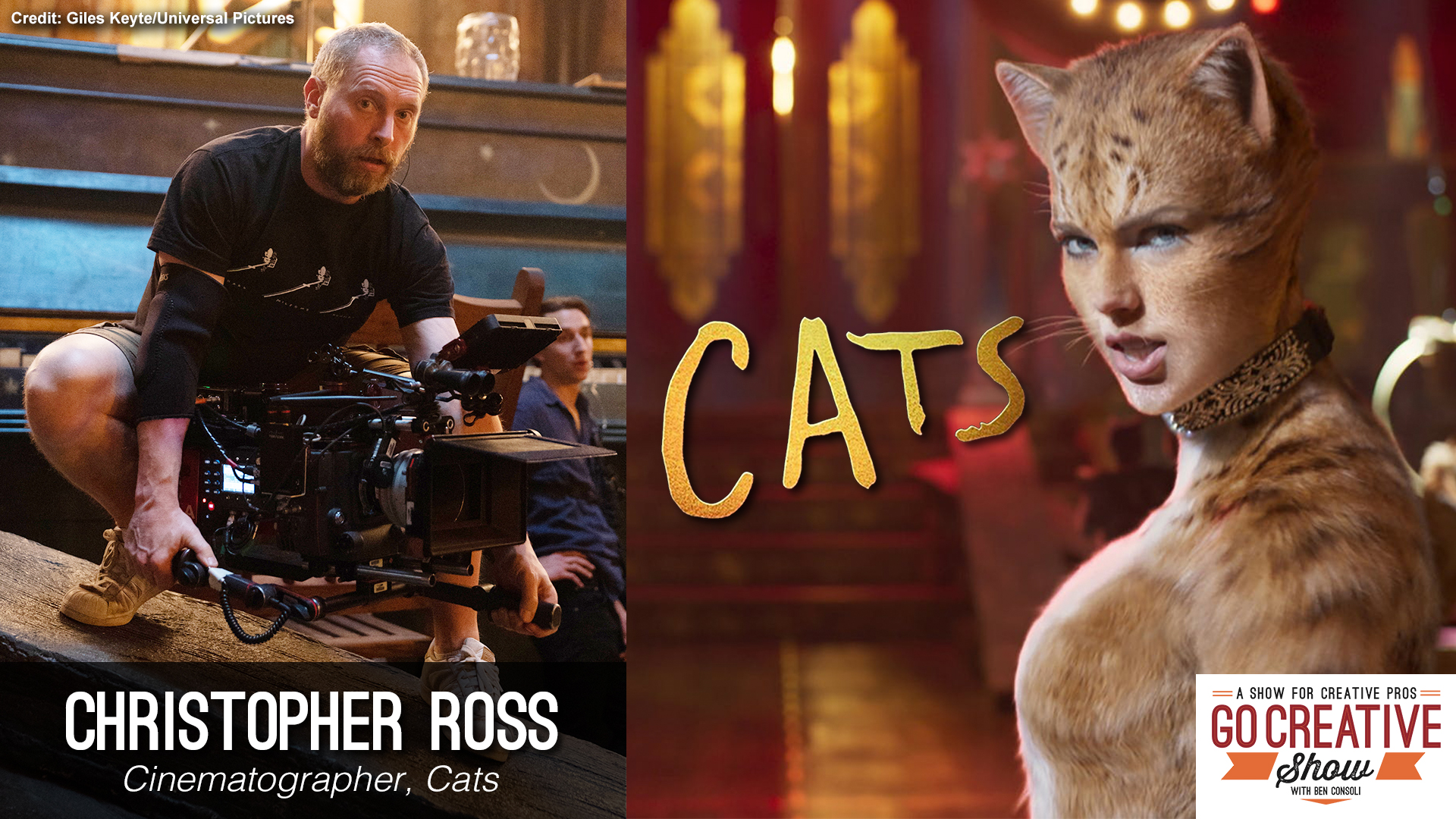 Learn how the cinematographer of CATS, Christopher Ross, transformed Francesca Hayward, Taylor Swift, Idris Elba, and more into dancing felines.
Chris and Go Creative Show host, Ben Consoli, discuss working on the film up until its premiere, the large practical sets they built, the challenges of filming with forced perspective, and much more!
What you will learn in this episode:
Working on CATS up until the film premieres (04:44)
Audience reaction to the first trailer (07:25)
The incredible large sets and production design (12:47)
The challenges of filming with forced perspective (17:00)
Lens package and focal lengths used (23:21)
Transforming actors into cats (31:15)
How Christopher was involved in production design (36:52)
Learning from film musicals (46:28)
Shooting large choreographed scenes (51:22)
Why the sets for CATS weren't digitally animated (58:06)
The post-production of CATS (01:01:59)
And more!
Show Links
The Go Creative Show is supported by:
Hedge – The fastest way to backup media.
Hedge
Rule Boston Camera – Buy. Rent. Create.
www.rule.com // Rule's Event Page
PremiumBeat – Premium Royalty-Free Music and Sound
www.premiumbeat.com
Shutterstock – Stock footage and photos you'll love
www.shutterstock.com
PremiumBeat.com Song of the Week