Podcast: Play in new window | Download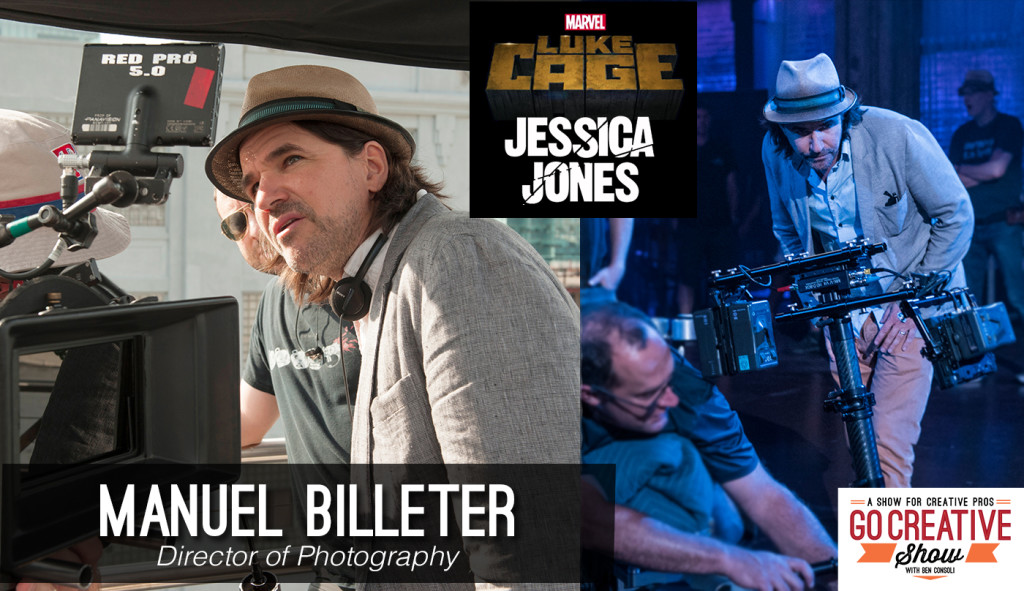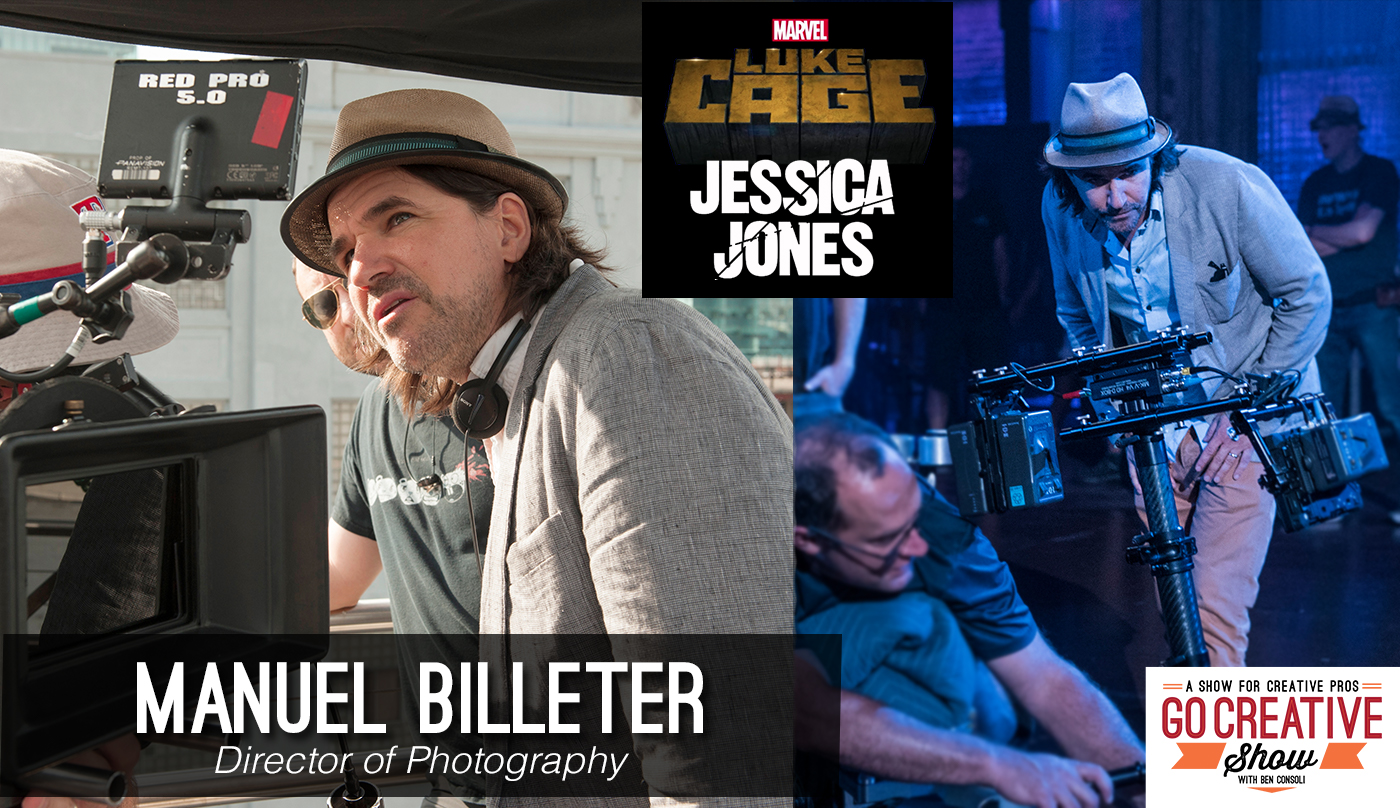 IN THIS EPISODE:
Manuel Billeter is the cinematographer behind the lens of Jessica Jones, Luke Cage and the upcoming Iron Fist and he joins us to discuss the cinematography of comic book TV shows.
The Go Creative Show is supported by
Hedge For Mac
Kessler Crane
Rule Boston Camera
PremiumBeat
News Shooter
Shutterstock

The PremiumBeat.com Song of the Week
Spotlight: Manuel Billeter
Comic book television shows have been on the rise with no signs of slowing down and two of the stand-out shows in this genre were shot by today's guest. Manuel Billeter is the cinematographer of Jessica Jones, Luke Cage and the upcoming Iron Fist, and he joins us today to discuss his techniques for bringing these characters to life. his lighting, camera, and lensing choices and even a little sneak peek into the upcoming Defenders.
The benefits of a formal film education

The rise of comic book television shows on Netflix

Why shooting a show for Netflix is "liberating"

Shooting night exteriors on Jessica Jones

How 1970's blaxploitation films inspired Luke Cage

Using Cineo LED lights Cineolighting.com

Manuel's love of wide lenses for Jessica Jones and Luke Cage

How to shoot and light hero characters

A sneak peak at Defenders?

and much much more!
SOME LINKS MENTIONED IN THE EPISODE:
SUBSCRIBE:
SHOW SUPPORTERS:
Hedge for Mac – The fastest way to backup media.
HedgeForMac.com
Kessler – Innovative Tools for Filmmaking
www.kesslercrane.com
Rule Boston Camera – Buy. Rent. Create.
www.rule.com // Rule's Event Page
PremiumBeat – Premium Royalty-Free Music and Sound
www.premiumbeat.com
News Shooter – Making the real world look as good as cinema
NewsShooter.com
Shutterstock – Premium Footage and Images
Shutterstock.com
Like this episode? Share!