Podcast: Play in new window | Download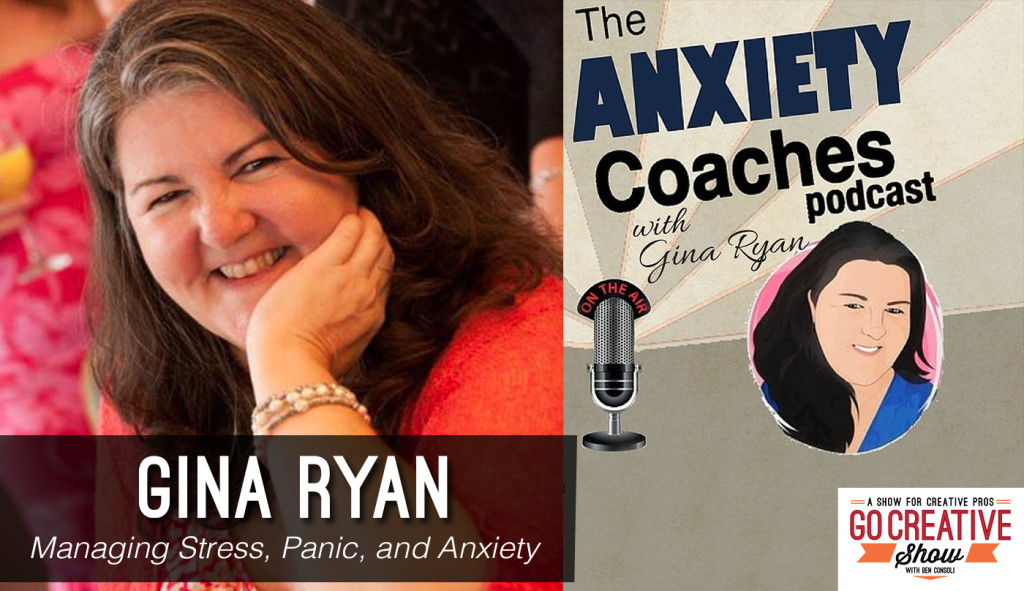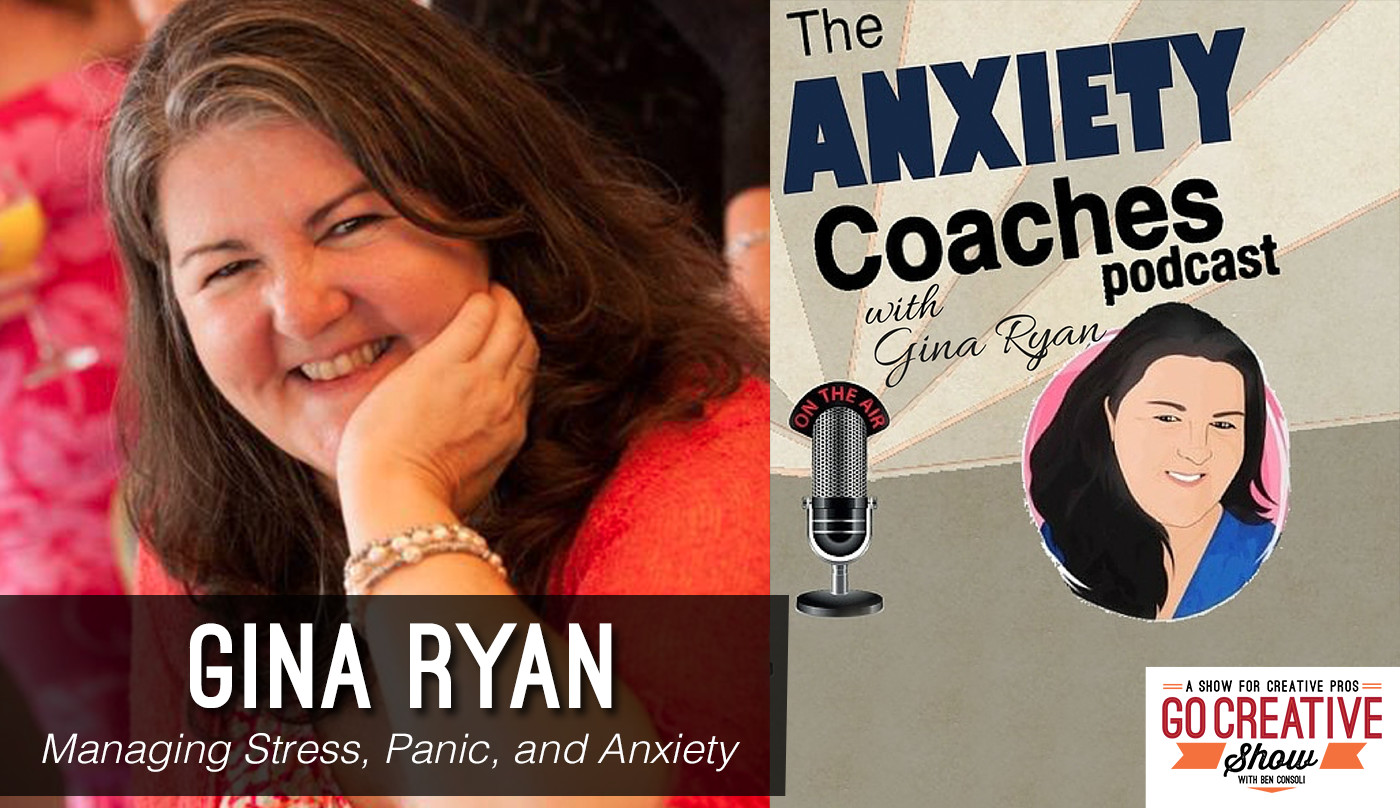 IN THIS EPISODE:
Gina Ryan is an anxiety coach, nutritionist, and host of the Anxiety Coaches Podcast and she's here today to discuss managing stress, panic, and anxiety for creative people.
The Go Creative Show is supported by
Hedge For Mac
Kessler Crane
Rule Boston Camera
PremiumBeat
News Shooter
Shutterstock

Rule Boston Camera
New website at www.Rule.com and don't forget to RSVP for upcoming events
New Sponsor – Hedge for Mac
Hedge for Mac is the fastest way to backup your media
The PremiumBeat.com Song of the Week
Listen to this weeks full track: Bluish Hue by Baby Powder
Spotlight: Gina Ryan
Gina Ryan is an anxiety coach, nutritionist, and host of the Anxiety Coaches Podcast. She struggled with anxiety, panic, and agoraphobia for over 20 years and after overcoming these issues, she began coaching others to do the same. Gina is here today to help all of us manage stress and anxiety in the production world. Creative minds are often prone to these issues and Gina offers tips, advice, and resources that you can use to ease your tension and live a healthier, happier, and more creative life.
What is an Anxiety Coach

Ben's struggle with anxiety and panic attacks

What is anxiety and what are the symptoms

How the creative brain reacts to stress

Tips for better sleep

The benefits of Meditation and mindfulness

Recommended books, apps, and podcasts for managing your anxiety

Managing thoughts

Agoraphobia

Why avoiding caffeine, sugar and wheat can help

How having a "buddha belly" can calm your nerves

and much much more!
SOME LINKS MENTIONED IN THE EPISODE:
SUBSCRIBE:
SHOW SUPPORTERS:
Hedge for Mac – The fastest way to backup media.
HedgeForMac.com
Kessler – Innovative Tools for Filmmaking
www.kesslercrane.com
Rule Boston Camera – Buy. Rent. Create.
www.rule.com
PremiumBeat – Premium Royalty-Free Music and Sound
www.premiumbeat.com
News Shooter – Making the real world look as good as cinema
NewsShooter.com
Shutterstock – Premium Footage and Images
Shutterstock.com
Like this episode? Share!