Shooting Disasters (With Matt Allard) GCS019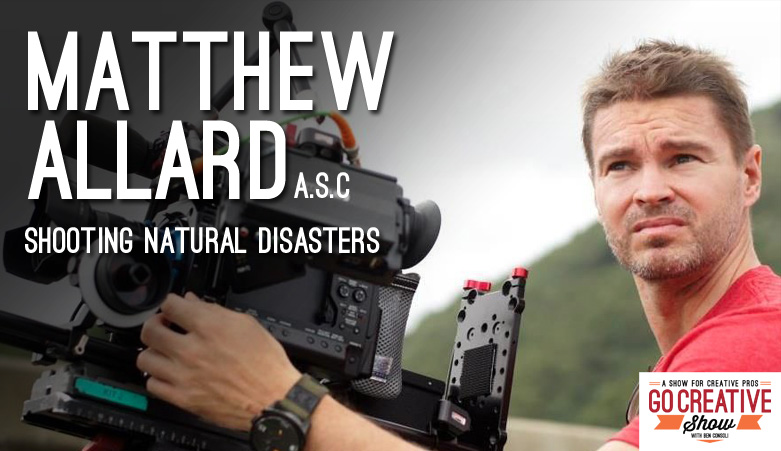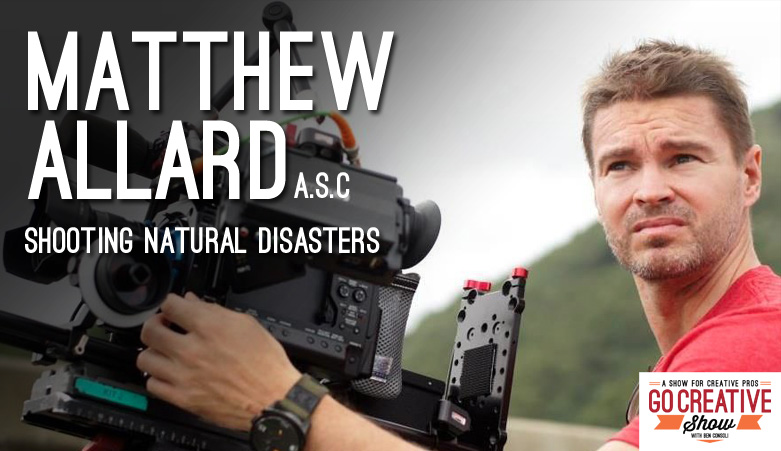 IN THIS EPISODE:
Today we speak with Matthew Allard A.C.S., camera operator for Aljazeera English who has covered some of the worlds most devastating natural disasters. He recently covered Typhoon Haiyan in the Philippines and he's here today to discuss his methods and philosophies for shooting disasters around the world.
The Go Creative Show is supported by Kessler (www.kesslercrane.com), Rule Boston Camera (www.rule.com), PremiumBeat.com.
and NewsShooter (NewsShooter.com)
Weekly Update
The PremiumBeat.com Song of the Week
Listen to this week's full track here: Human Nature by Olive Musique
Spotlight: Matthew Allard, A.C.S
Matthew Allard ACS is an award winning Camera operator and Editor in TV news for more 24 years currently working for Aljazeera English. He's also a major contributor to NewsShooter.com. Matt has covered news events in more than 40 countries, from major sporting events to terrorist bombings. Matt is often faced with assignments in devastated areas, covering many worldwide natural disasters like the Japanese Tsunami and most recently the Typhoon in the Philippines. He's here today to discuss how he prepares physically and mentally for these challenging situations. What to pack, how to shoot in a responsible way, what equipment is best for these extreme situations and more.
Shooting natural disasters

How to prepare for the unknown

Shooting responsibly

Letting the scene "breathe"

BTS from Typhoon Haiyan

What camera package works for Matt

Expecting the unexpected

Survival techniques in disaster areas

The art of news gathering

And much more.
SOME LINKS MENTIONED IN THE EPISODE:
SUBSCRIBE:
SHOW SUPPORTERS:
Kessler – Innovative Tools for Filmmaking
www.kesslercrane.com
Rule Boston Camera – Buy. Rent. Create.
www.rule.com
PremiumBeat – Exclusive Royalty-Free Music and Sound
www.premiumbeat.com
NewsShooter – Making the real world look as good as cinema
NewsShooter.com