Podcast: Play in new window | Download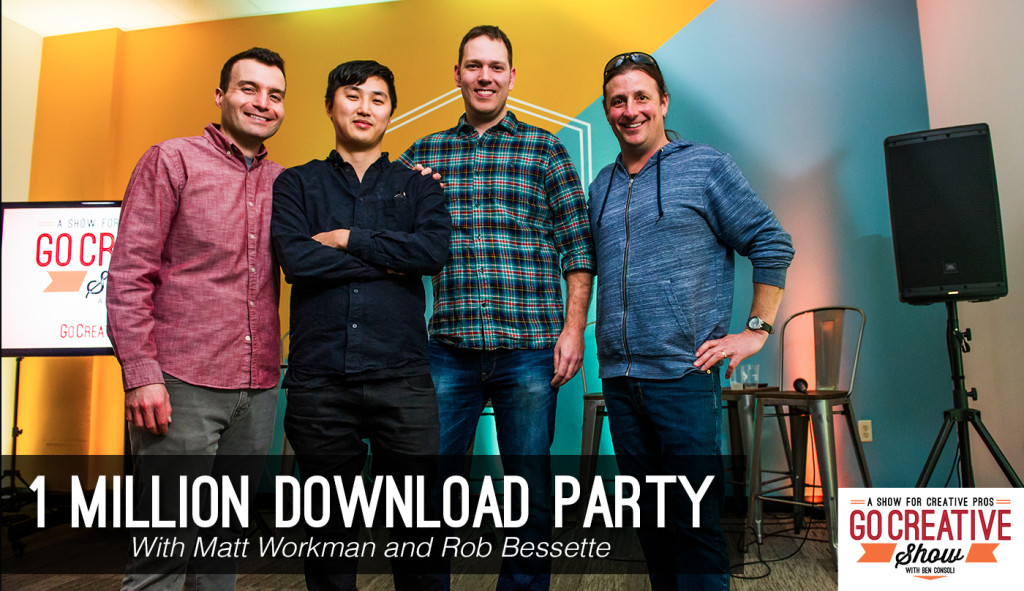 IN THIS EPISODE:
Today we celebrate our 1 Millionth Download with special guests Matt Workman and Rob Bessette, recorded live at the PRX Podcast Garage in Boston
The Go Creative Show is supported by
Hedge
Rule Boston Camera
PremiumBeat
Shutterstock
News Shooter

The PremiumBeat.com Song of the Week
Listen to this weeks full track: Tidal Lines by Ryan Carlson
Spotlight: Matt Workman and Rob Bessette
The trends we saw on 2017
What to expect in 2018
The impact of social media on the video production industry
How creative people should be using social media
What is virtual filmmaking and why should you know about it
The benefits of using Matt Workman's Cine Designer and Set Designer for Cinema4D
The evolution of VR, AR and 360 filmmaking
and much much more!
SUBSCRIBE:
LINKS:
SHOW SUPPORTERS:
Hedge – The fastest way to backup media.
Hedge
Rule Boston Camera – Buy. Rent. Create.
www.rule.com // Rule's Event Page
PremiumBeat – Premium Royalty-Free Music and Sound
www.premiumbeat.com
Shutterstock – Stock footage and photos you'll love
www.shutterstock.com
News Shooter – Making the real world look as good as cinema
NewsShooter.com
Like this episode? Share!