Podcast: Play in new window | Download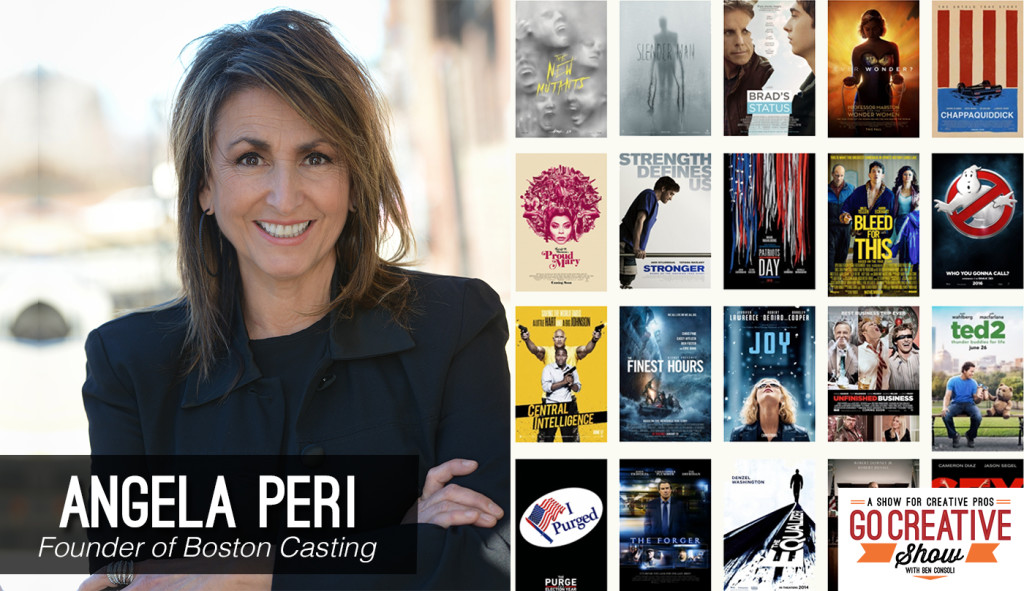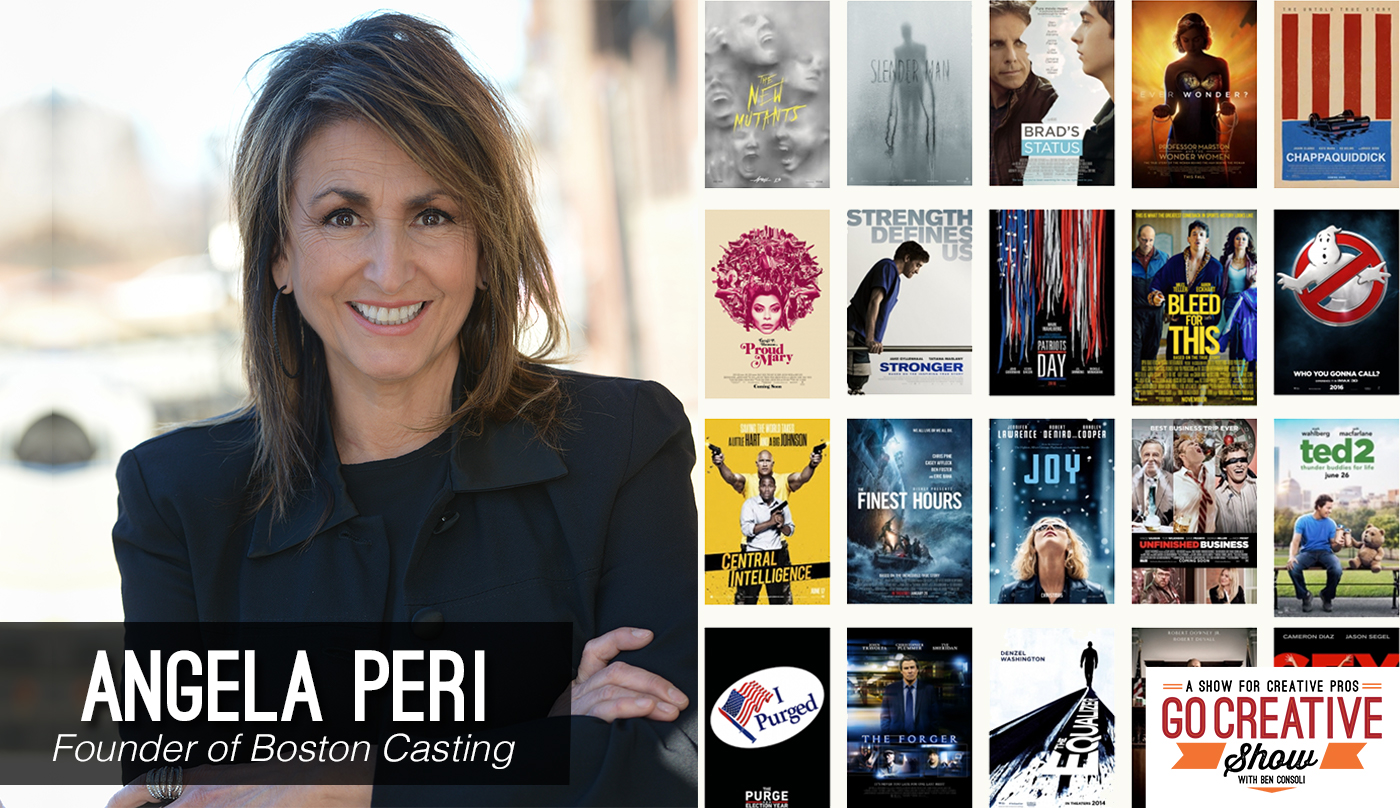 IN THIS EPISODE:
Angela Peri has over 30 years experience casting over 90 major motion pictures and countless commercials with her company Boston Casting. She joins us today to share tips on breaking into the acting world, becoming a better director, the life of a film extra and much much more.
The Go Creative Show is supported by
Hedge
Kessler Crane
Rule Boston Camera
PremiumBeat
Shutterstock
News Shooter

The PremiumBeat.com Song of the Week
Listen to this weeks full track: Getty by Hartley
Spotlight: Angela Peri
The crazy world of casting
The talent that Angela discovered
The do's and dont's of approaching a talent agent
Techniques for auditioning
How to get involved with Boston Casting
The benefits of being an Extra
The correlation between comedians and actors
Should directors take acting class?
Working with Jake Gyllenhaal
The benefits of film tax credits
and much much more!
SUBSCRIBE:
LINKS:
Go Creative Show 1 Million Download Celebration FREE TICKETS
SHOW SUPPORTERS:
Hedge – The fastest way to backup media.
Hedge
Kessler – Innovative Tools for Filmmaking
www.kesslercrane.com
Rule Boston Camera – Buy. Rent. Create.
www.rule.com // Rule's Event Page
PremiumBeat – Premium Royalty-Free Music and Sound
www.premiumbeat.com
Shutterstock – Stock footage and photos you'll love
www.shutterstock.com
News Shooter – Making the real world look as good as cinema
NewsShooter.com
Like this episode? Share!