Podcast: Play in new window | Download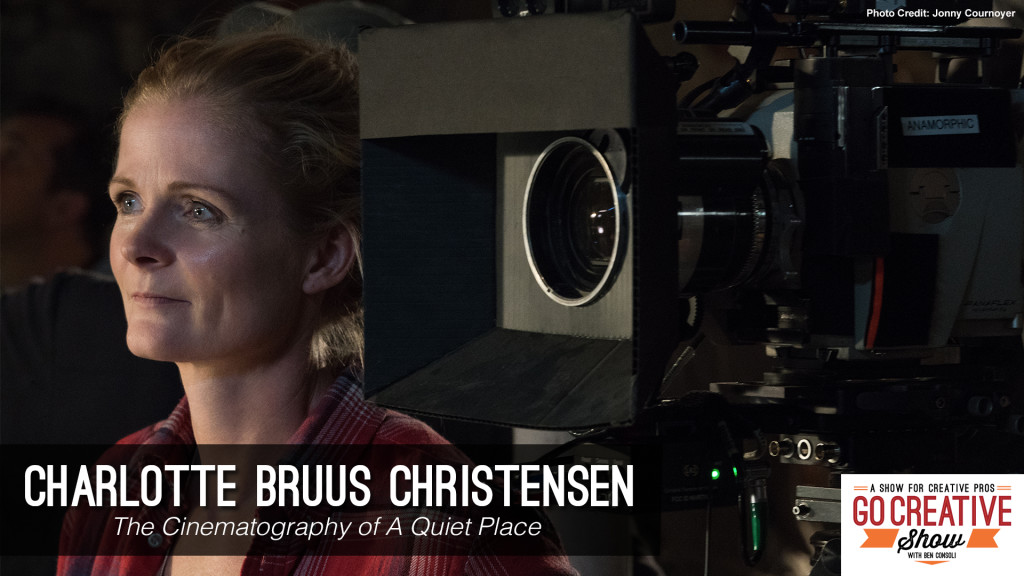 IN THIS EPISODE:
Charlotte Bruus Christensen is the Danish cinematographer behind the lens of the horrifying and beautifully shot film A Quiet Place.  Charlotte joins commercial director and Go Creative Show host Ben Consoli to discuss the camera, lighting, and lensing choices for A Quiet Place, it's unique sound design and how show created its horrifying yet warm look. 
The Go Creative Show is supported by
Hedge
Rule Boston Camera
PremiumBeat
Shutterstock
News Shooter

The PremiumBeat.com Song of the Week
Listen to this weeks full track: Slingshot by GYOM
Spotlight: Charlotte Bruus Christensen
The cinematography of A Quiet Place

Working with writer/directors

Working with Denzel Washington on Fences

Why simple lighting is often better lighting

A new look for horror

Shooting on film

How to approach a film with nearly no dialogue

Working with Emily Blunt and John Krasinski

and much much more!
SUBSCRIBE:
LINKS:
SHOW SUPPORTERS:
Hedge – The fastest way to backup media.
Hedge
Rule Boston Camera – Buy. Rent. Create.
www.rule.com // Rule's Event Page
PremiumBeat – Premium Royalty-Free Music and Sound
www.premiumbeat.com
Shutterstock – Stock footage and photos you'll love
www.shutterstock.com
News Shooter – Making the real world look as good as cinema
NewsShooter.com
Like this episode? Share!