Podcast: Play in new window | Download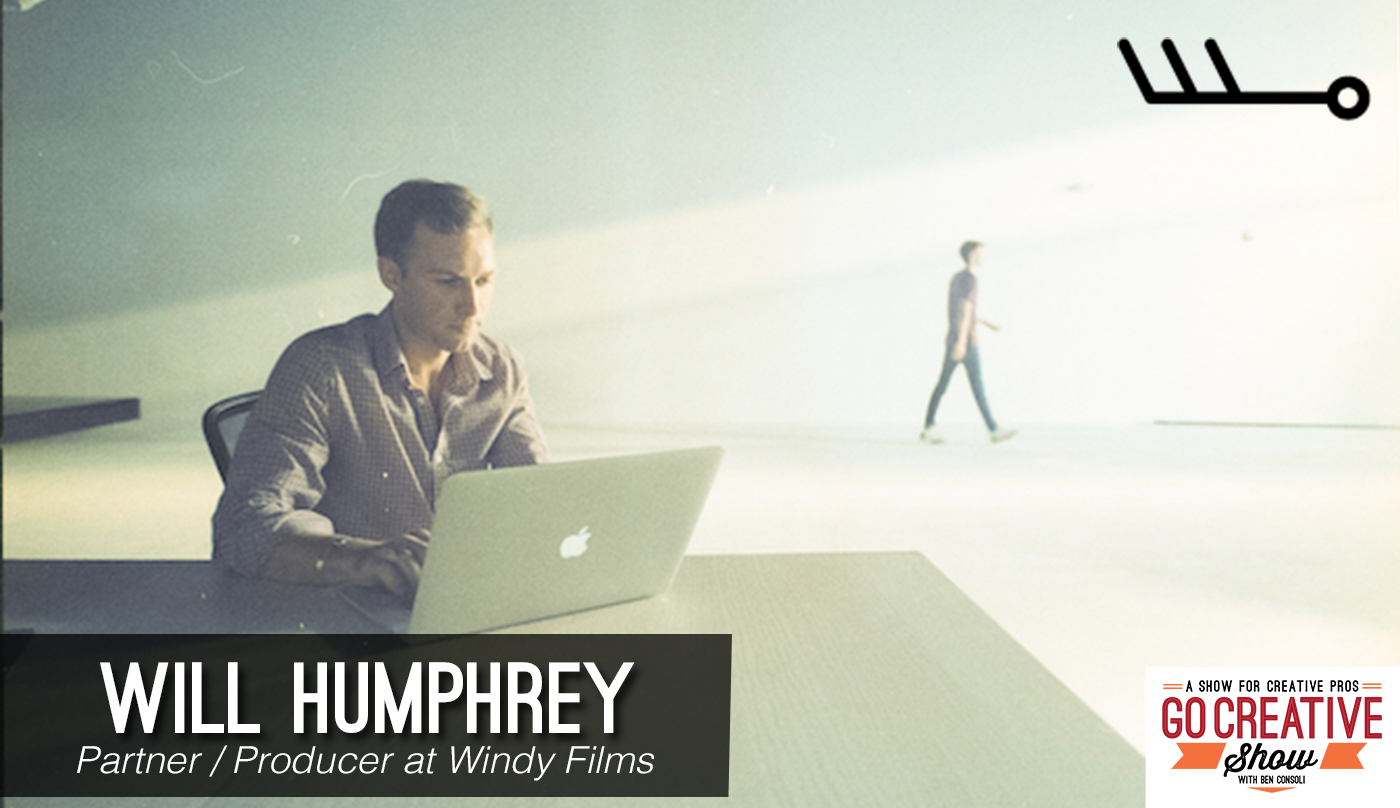 IN THIS EPISODE:
Today's episode is all about conducting successful interviews on camera and we are joined by Will Humphrey from Windy Films to share tips and stories from our experiences.
The Go Creative Show is supported by
Hedge For Mac
Kessler Crane
Rule Boston Camera
PremiumBeat
News Shooter

The PremiumBeat.com Song of the Week
Spotlight: Will Humphrey
Will Humphrey is a partner and producer at Windy Films, and like many of us, has conducted countless on-camera interviews for his videos. Will and I share tips to help you get the best performances from your interviewee. Weather your shooting documentary, commercial, or corporate video, learning how to be a better interviewer will undoubtedly provide better results.
The evolution of interview based videos

How authenticity is key for interviews

How Windy Films is creating video with social impact

Building the perfect cinematographers pitch and mood board

Making the move from home office to office space

Selecting the perfect talent and preparing them for being on-camera

The value of pre-interviews

How a good hair and makeup person can shape the success of the shoot day

Tips for a successful interview

Signs that the interview is going bad, and how to change it

How to interrupt your interview without being rude

and much much more!
SOME LINKS MENTIONED IN THE EPISODE:
SUBSCRIBE:
SHOW SUPPORTERS:
Hedge for Mac – The fastest way to backup media.
HedgeForMac.com
Kessler – Innovative Tools for Filmmaking
www.kesslercrane.com
Rule Boston Camera – Buy. Rent. Create.
www.rule.com // Rule's Event Page
PremiumBeat – Premium Royalty-Free Music and Sound
www.premiumbeat.com
News Shooter – Making the real world look as good as cinema
NewsShooter.com
Like this episode? Share!