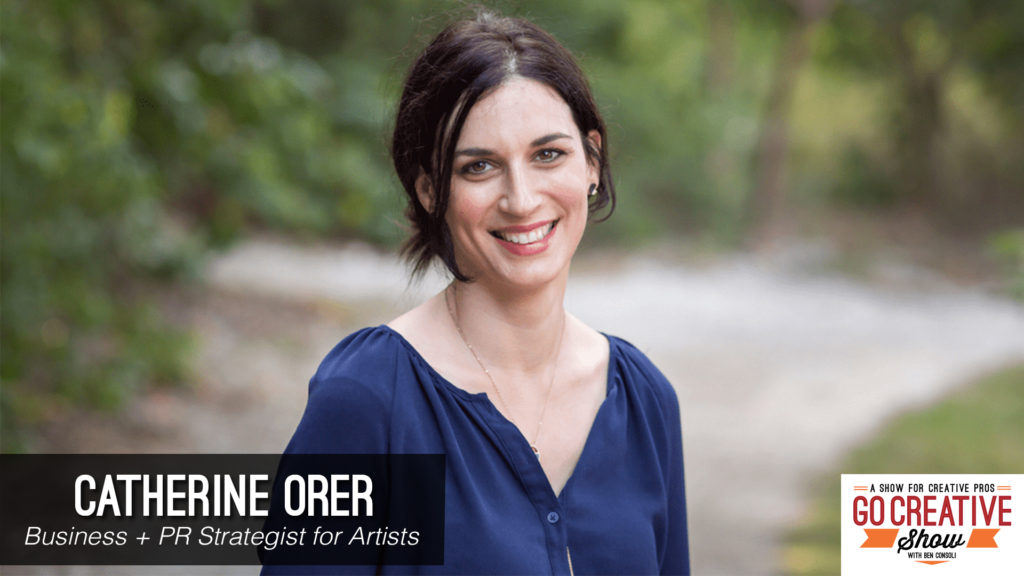 IN THIS EPISODE:
CATHERINE ORER TALKS TURNING YOUR PASSION INTO A CAREER
Catherine Orer is a business strategist for artists and the founder of The Artist Entrepreneur where she empowers visual artists to build a creatively and financially fulfilling businesses. Catherine and Go Creative Show host Ben Consoli discuss networking, growing your business and transitioning from art to entrepreneurship.
The Go Creative Show is supported by
Hedge
Rule Boston Camera
PremiumBeat
Shutterstock
Magnanimous Rentals

The PremiumBeat.com Song of the Week
What you will learn in this episode
What is an artist entrepreneur

How to turn your passion into a career

How to avoid the common mistakes that artists make

The steps to becoming a business

The value of creating core value

Creating an annual business marketing plan

Importance of setting up a network

When to invest in your business

Hiring people to delegate tasks

Mental and physical exercising

How to leverage working pro bono

and much more
SUBSCRIBE:
LINKS:
SHOW SUPPORTERS:
Hedge – The fastest way to backup media.
Hedge
Rule Boston Camera – Buy. Rent. Create.
www.rule.com // Rule's Event Page
PremiumBeat – Premium Royalty-Free Music and Sound
www.premiumbeat.com
Shutterstock – Stock footage and photos you'll love
www.shutterstock.com
Magnanimous Rentals – Production equipment rentals and more
MagRents.com
Like this episode? Share!