Being the Ricardos Cinematography (with Jeff Cronenweth ASC)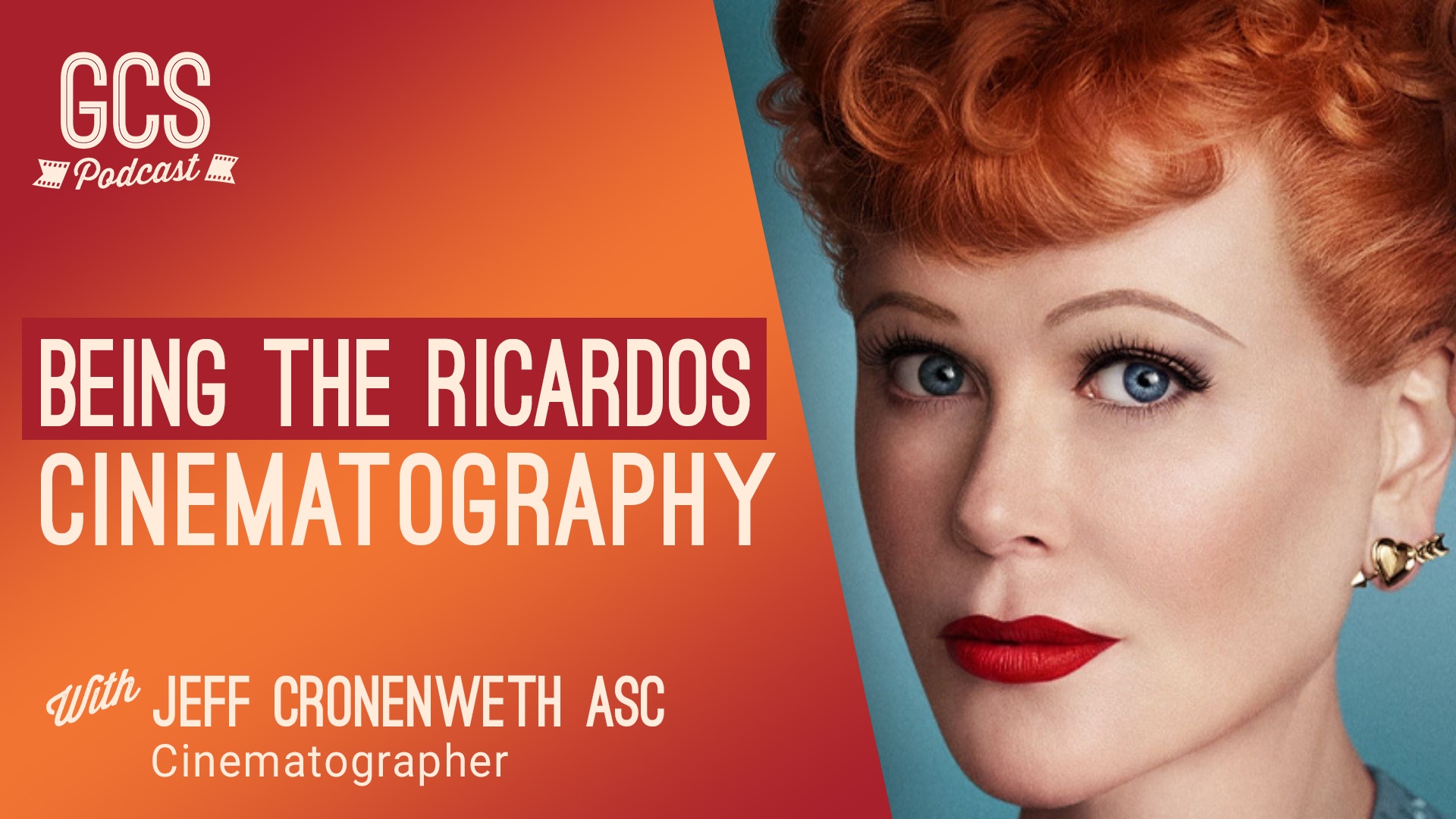 Aaron Sorkin's BEING THE RICARDOS is a masterful retelling of Lucille Ball and Desi Arnaz's life on and off camera. Cinematographer Jeff Cronenweth ASC shares the camera, lighting and lenses he used to recreate vintage Hollywood and the iconic I Love Lucy stage.
Jeff and Go Creative Show host, Ben Consoli, discuss bringing energy to dialogue scenes through blocking and camera movement, breaking down some of the scenes in the film, the lenses and filtration used, and more!
What you will learn in this episode:
Working with director Aaron Sorkin (02:41)
Establishing several visual looks (10:09)
Lighting the I Love Lucy set (22:19)
Capturing the essence of I Love Lucy (35:22)
Shooting on the RED Ranger with Arri DNA lenses (39:35)
Energetic dialogue scenes through camera movement (44:56)
Filming the opening in a unique way (54:21)
And more!
Show Links
The Go Creative Show is supported by:
Filmmakers Academy – Master Your Craft
Get 10% off the all access membership using code GOCREATIVE10