Bridgerton Cinematography (with Jeffrey Jury ASC)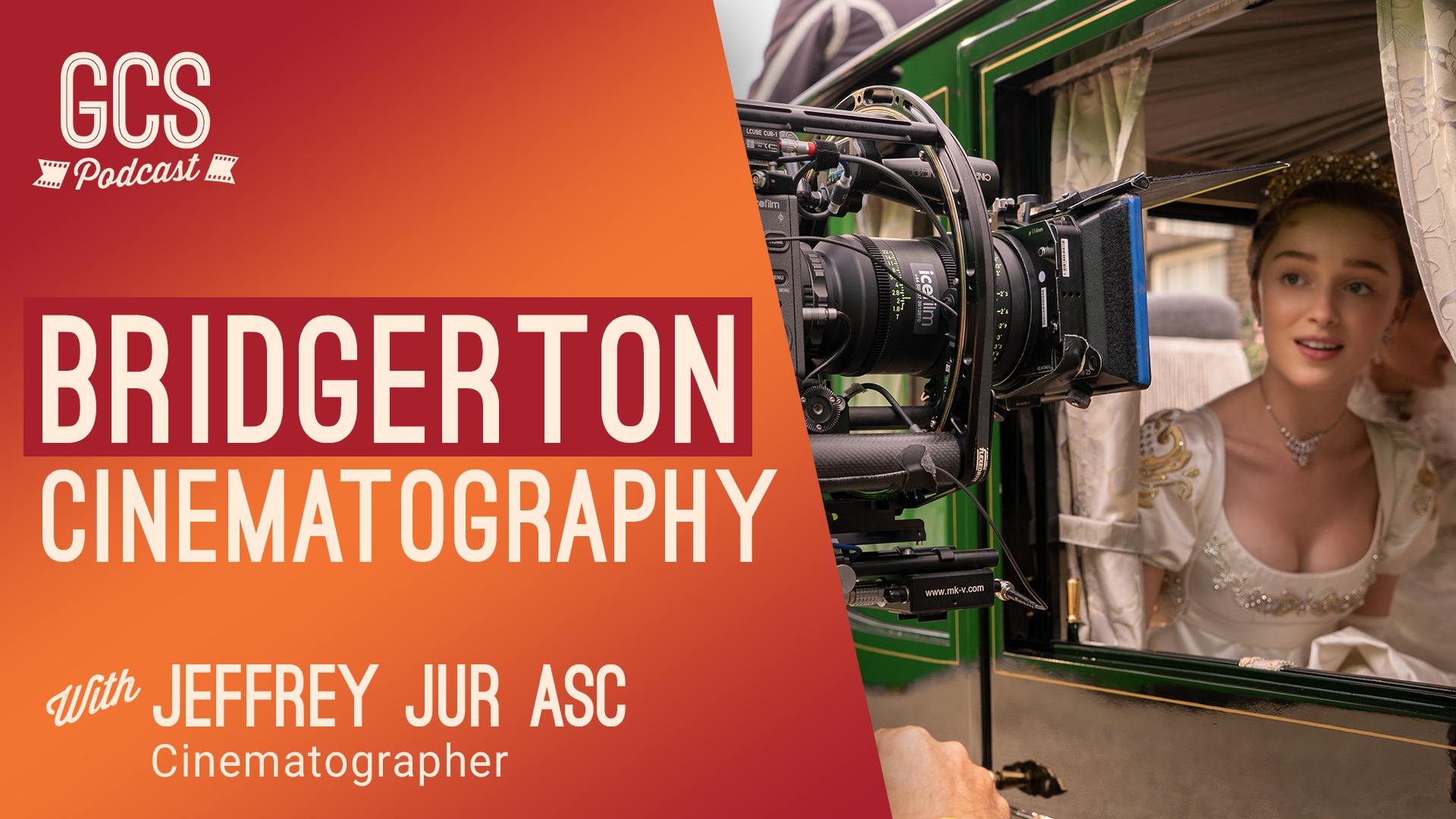 BRIDGERTON is Netflix's most-watched series ever. Cinematographer Jeffrey Jur ASC explains how he used the Sony Venice camera and lighting using candles to bring us back in time to 17th century London.
Jeffrey and Go Creative Show host, Ben Consoli, discuss his contemporary cinematic approach, his career switch from film to TV, using 2-6 cameras on set, breaking down the most challenging scene in the series, and more!
What you will learn in this episode:
Contemporary cinematic approach of BRIDGERTON (02:00)
Best uses for intentional camera movement (05:46)
Planning a shot list based off rehearsals (09:08)
How Jeffrey preps for film shoots (10:49)
Low light cinematography with Sony Venice (15:51)
Creating a clean lifted look in post (21:01)
Shooting with 2 cameras on set (29:25)
Approach to lighting candle lit scenes (34:21)
Using sparklers to light a scene practically (48:36)
Jeffrey's most challenging scene on BRIDGERTON (51:39)
Switching from a film career to TV (55:23)
Reflecting back on DIRTY DANCING (59:02)
And more!
Show Links
The Go Creative Show is supported by:
MZed – Education for Creatives
https://gocreativeshow.com/mzed