Chicago Fire to Feature Film (with Oscar Rene Lozoya) GCS094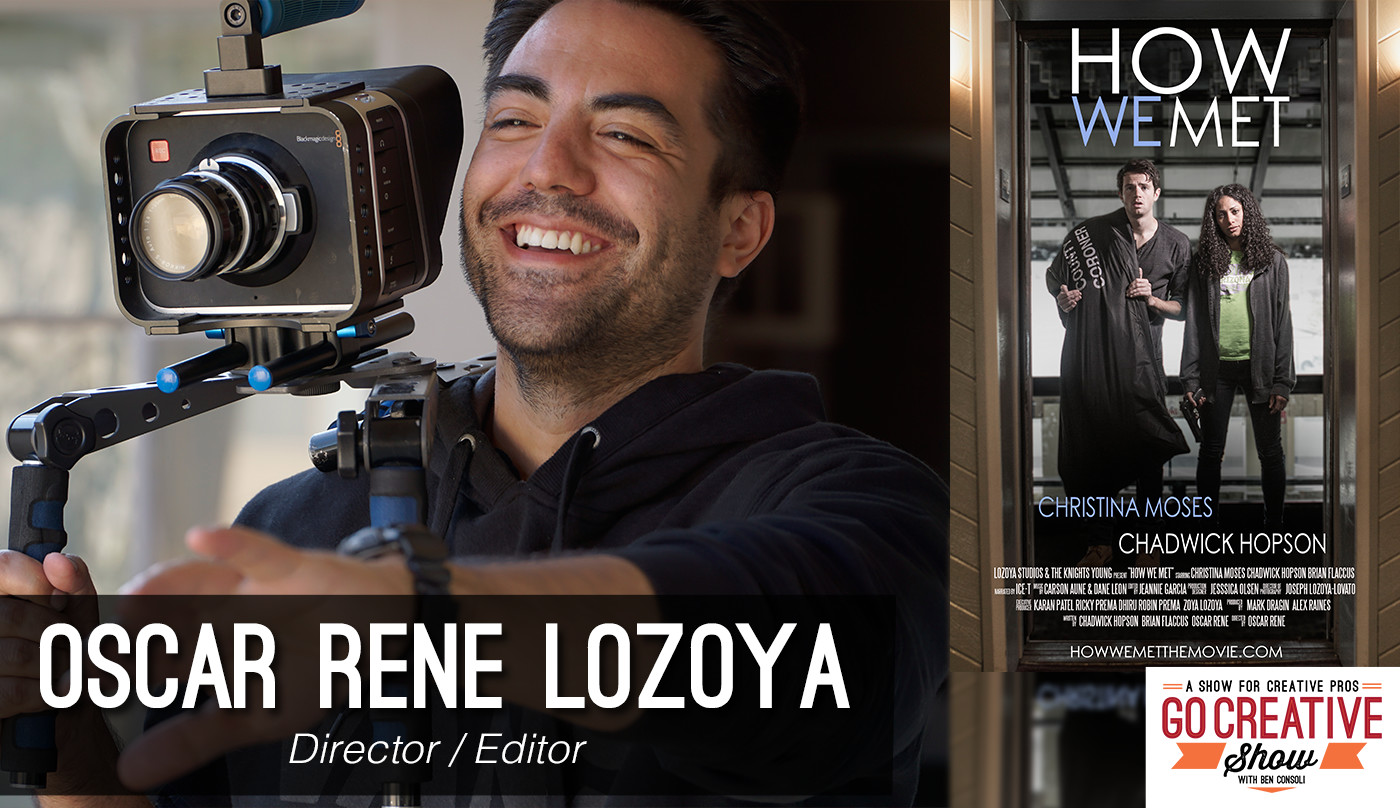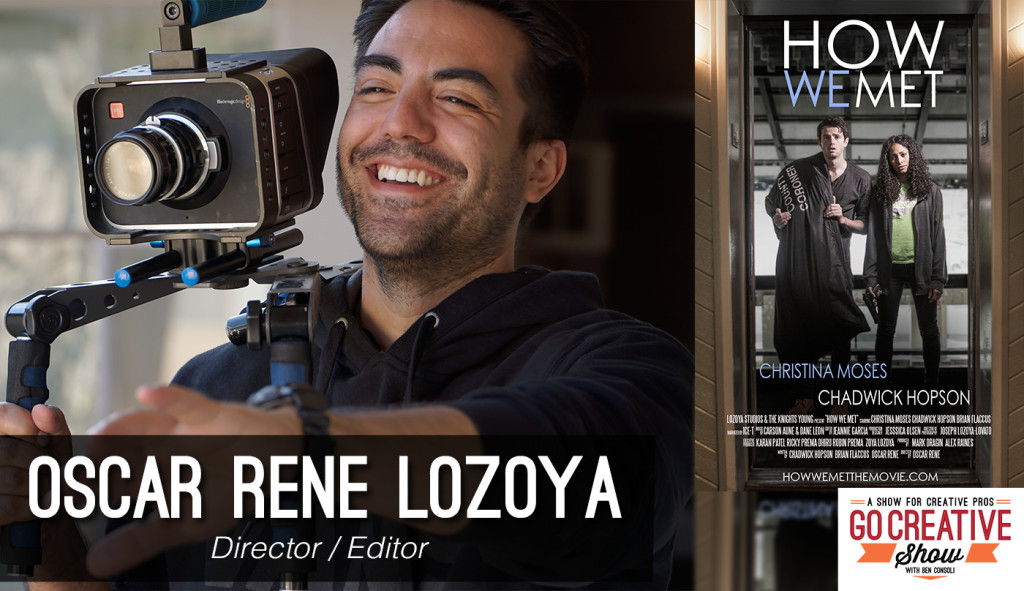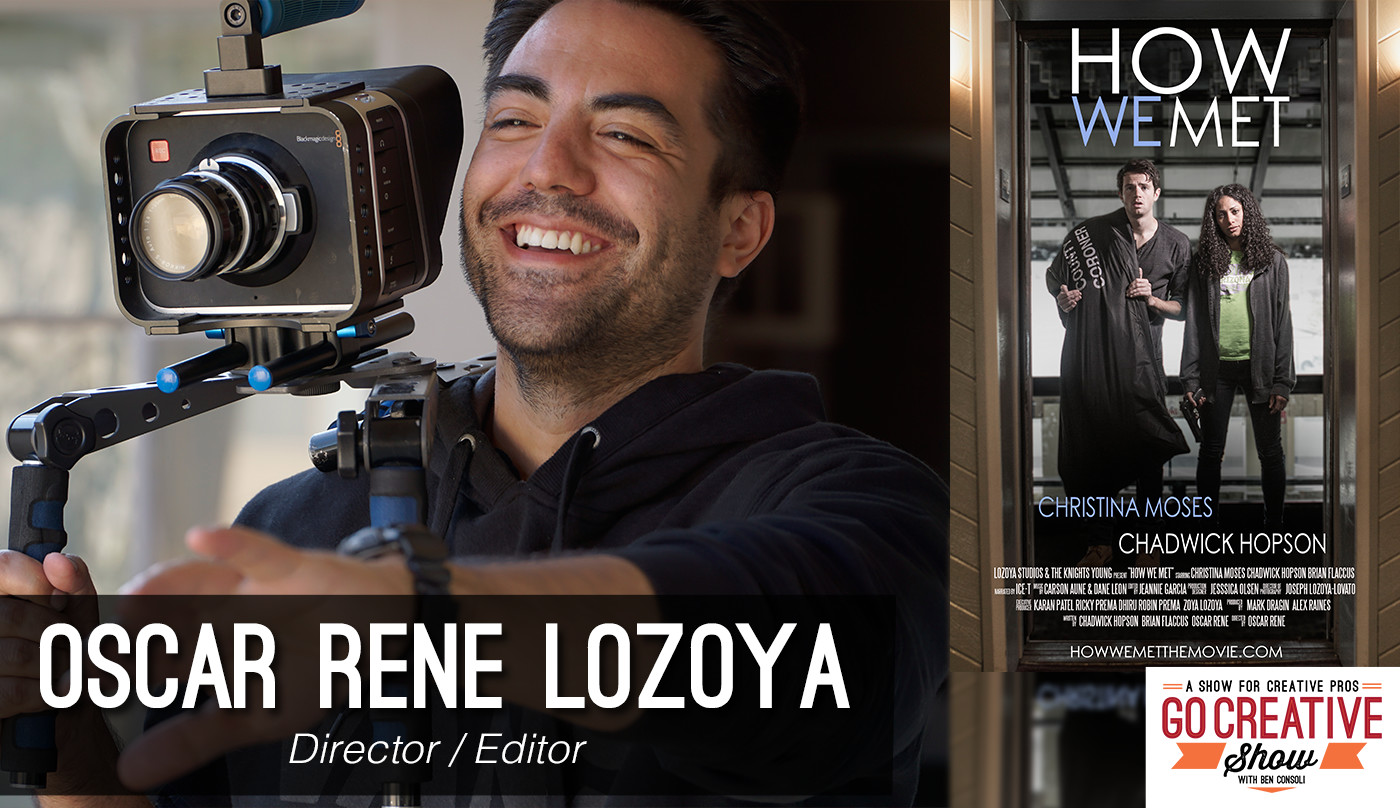 IN THIS EPISODE:
Oscar Rene Lozoya is an Editor on the NBC hit Chicago Fire, producer of a viral video with over 30M views, and director of "How We Met", an award winning feature film produced for under $1000.
The Go Creative Show is supported by
Hedge For Mac
Kessler Crane
Rule Boston Camera
PremiumBeat
News Shooter
Shutterstock

Rule Boston Camera
New website at www.Rule.com and don't forget to RSVP for upcoming events
New Sponsor – Hedge for Mac
Hedge for Mac is the fastest way to backup your media
The PremiumBeat.com Song of the Week
Listen to this weeks full track: Glory Days by Reaktor Productions
Spotlight: Oscar Rene Lozoya
Oscar Rene Lozoya is the editor of NBC hit series Chicago Fire, producer of a viral video with over 30 million views, and director of the feature film "How We Met" which recently won the Dances With Films Audience Award. Oscar and I talk about the editing workflows and challenges of a hit network series, becoming a YouTube partner, and his experience directing his award winning feature film for under $1000.
Editing Chicago Fire

Avoiding being a typecast editor

The editing workflow of Chicago Fire

The viral success of "Super Baby"

What is a YouTube Partner and what opportunities are available to you

How We Met feature film

Premiering at Dances With Films

The benefits of shooting in Flagstaff AZ

Shooting on Blackmagic Cinema and Pocket cameras

Why the Rokinon cine lens set was a good choice

The pro's and con's of doing everything yourself

Promoting your film

and much much more!
SOME LINKS MENTIONED IN THE EPISODE:
SUBSCRIBE:
SHOW SUPPORTERS:
Hedge for Mac – The fastest way to backup media.
HedgeForMac.com
Kessler – Innovative Tools for Filmmaking
www.kesslercrane.com
Rule Boston Camera – Buy. Rent. Create.
www.rule.com
PremiumBeat – Premium Royalty-Free Music and Sound
www.premiumbeat.com
News Shooter – Making the real world look as good as cinema
NewsShooter.com
Shutterstock – Premium Footage and Images
Shutterstock.com