Cinematography of Sofia Coppola's On the Rocks (with Philippe Le Sourd ASC AFC)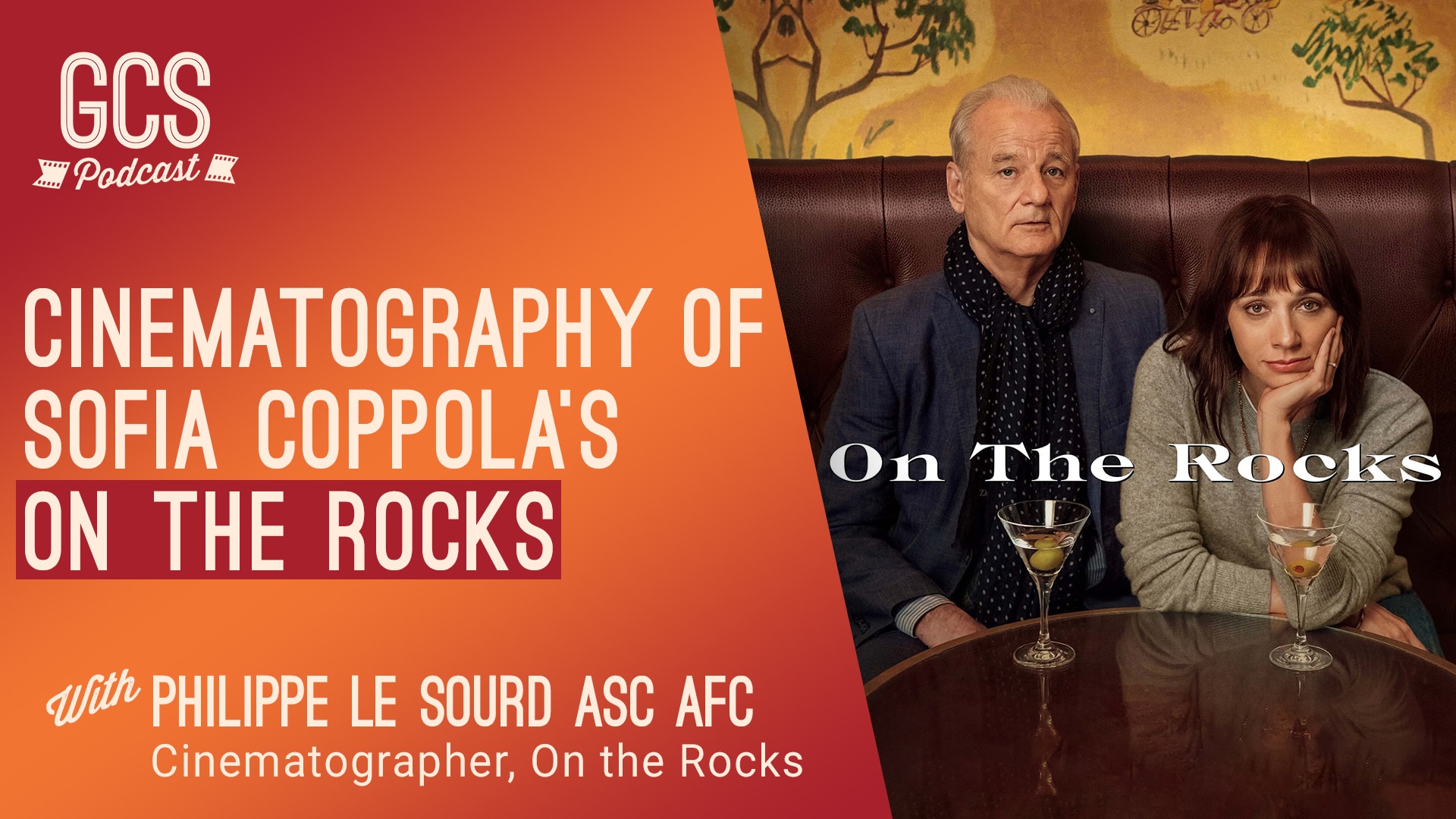 Avoiding master shots and filming in New York City are two of the challenges that cinematographer Philippe Le Sourd ASC AFC faced while filming Sofia Coppola's On The Rocks.
Philippe and Go Creative Show host, Ben Consoli, discuss the visual approach to On The Rocks, why establishing shots aren't always necessary, working with actor Bill Murray, the choice of shooting on film, filming in NYC, and so much more!
What you will learn in this episode:
Working with director Sofia Coppola (02:00)
Filming New York in a unique way (06:18)
Why On the Rocks wasn't shot as a romance/comedy (07:51)
Capturing the height of New York on film (08:48)
Capturing the warmth of characters (10:58)
Working with a hands-on director (16:30)
Working with Bill Murray (17:58)
Shooting on film (22:34)
Challenges of filming in New York (27:23)
Approach to lighting On The Rocks (31:47)
Why establishing shots were avoided (37:01)
Lens package and shooting shallow (45:31)
Not worrying about where the film will be viewed (48:53)
Working with the film's colorist (55:53)
Working during the pandemic (59:08)
And more!
Show Links
The Go Creative Show is supported by:
MZed – Education for Creatives
https://gocreativeshow.com/mzed
PostLab – Collaboration for Final Cut Pro X and Premiere Pro
https://gocreativeshow.com/postlab