Cinematography of Two Sentence Horror Stories (with Guy Pooles) [BONUS]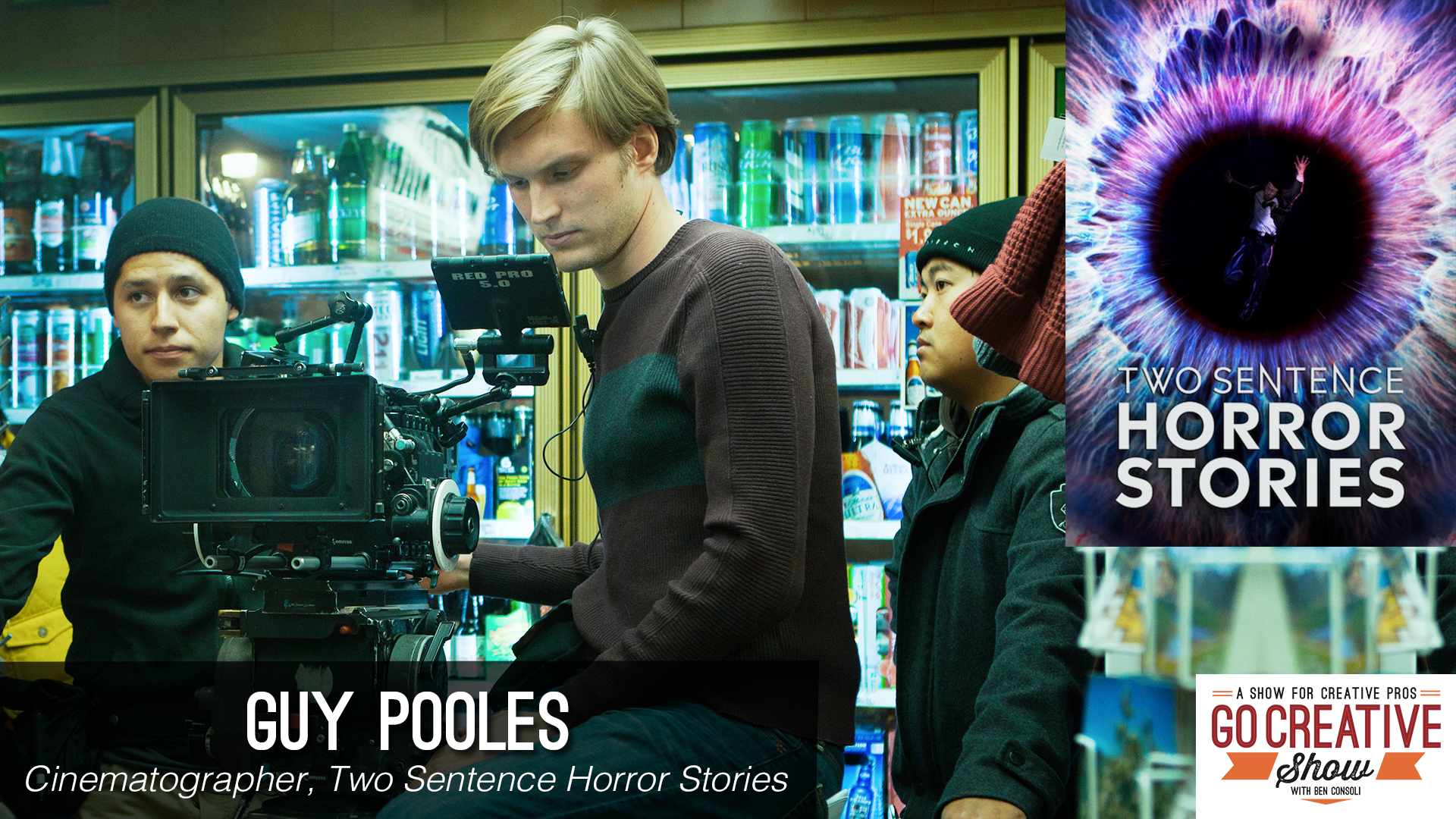 Cinematography tips for filming horror! Today we celebrate Halloween with Guy Pooles, the director of photography for the anthology series Two Sentence Horror Stories.
Guy and Go Creative Show host, Ben Consoli, discuss the concept of the anthology series, Guy's approach to horror cinematography and his creative use of in-camera haze, his camera and lighting choices and much more!
What you will learn in this episode:
The concept of TWO SENTENCE HORROR STORIES
Creating a consistent but individual look throughout the series
Pre production for an anthology series
Horror cinematography techniques
Creating overhead diagrams and storyboards
The most challenging scene in TWO SENTENCE HORROR STORIES
In-camera haze filter effects
Guy's camera and lens packages
Lighting for horror sequences
Guys color grading process
One piece of gear Guy brings on every shoot
And more!
Show Links
The Go Creative Show is supported by:
Hedge – The fastest way to backup media.
Hedge
Rule Boston Camera – Buy. Rent. Create.
www.rule.com // Rule's Event Page
PremiumBeat – Premium Royalty-Free Music and Sound
www.premiumbeat.com
Shutterstock – Stock footage and photos you'll love
www.shutterstock.com
PremiumBeat.com Song of the Week