Creating Visual Tension (with Us and Servant DP Michael Gioulakis)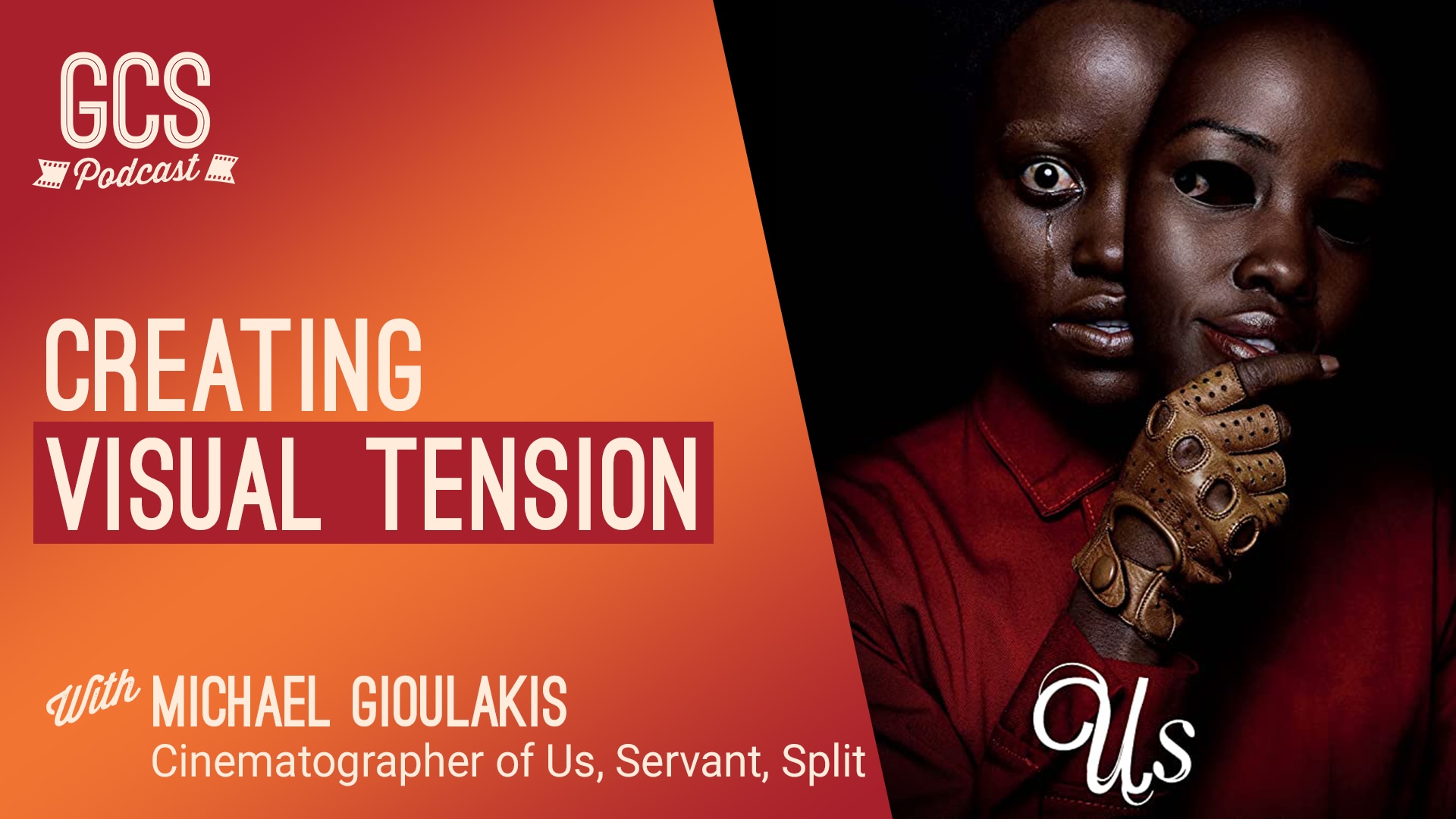 Master the art of creating visual tension and suspense with Michael Gioulakis, cinematographer of Us, Servant, It Follows, and more!
Michael Gioulakis and Go Creative Show host, Ben Consoli, discuss working with directors M Night Shyamalan and Jordan Peele, using untraditional coverage in 'Servant', the challenges of shooting with doppelgängers in 'Us', giving a sense of unease in horror, and much more!
What you will learn in this episode:
Working with director M Night Shyamalan (01:32)
How M Night Shyamalan uses camera movement (11:16)
Working on an Apple TV+ show (13:00)
Challenges of shooting Servant (16:18)
Using untraditional coverage in Servant (17:54)
Lighting the house in Servant (20:27)
Using high contrast soft lighting (28:01)
Filming dark cinematography (29:17)
Working with Jordan Peele on Us (32:32)
Filming with doppelgängers and lighting approach (35:29)
Camera package for Us (41:09)
Filming the final fight scene (44:25)
Giving a sense of unease in horror (46:18)
Approach to lighting It Follows (50:38)
Visual approach for Under the Silver Lake (52:07)
And more!
Show Links
The Go Creative Show is supported by:
MZed – Education for Creatives
https://gocreativeshow.com/mzed