El Camino and Better Call Saul Cinematography (with Marshall Adams)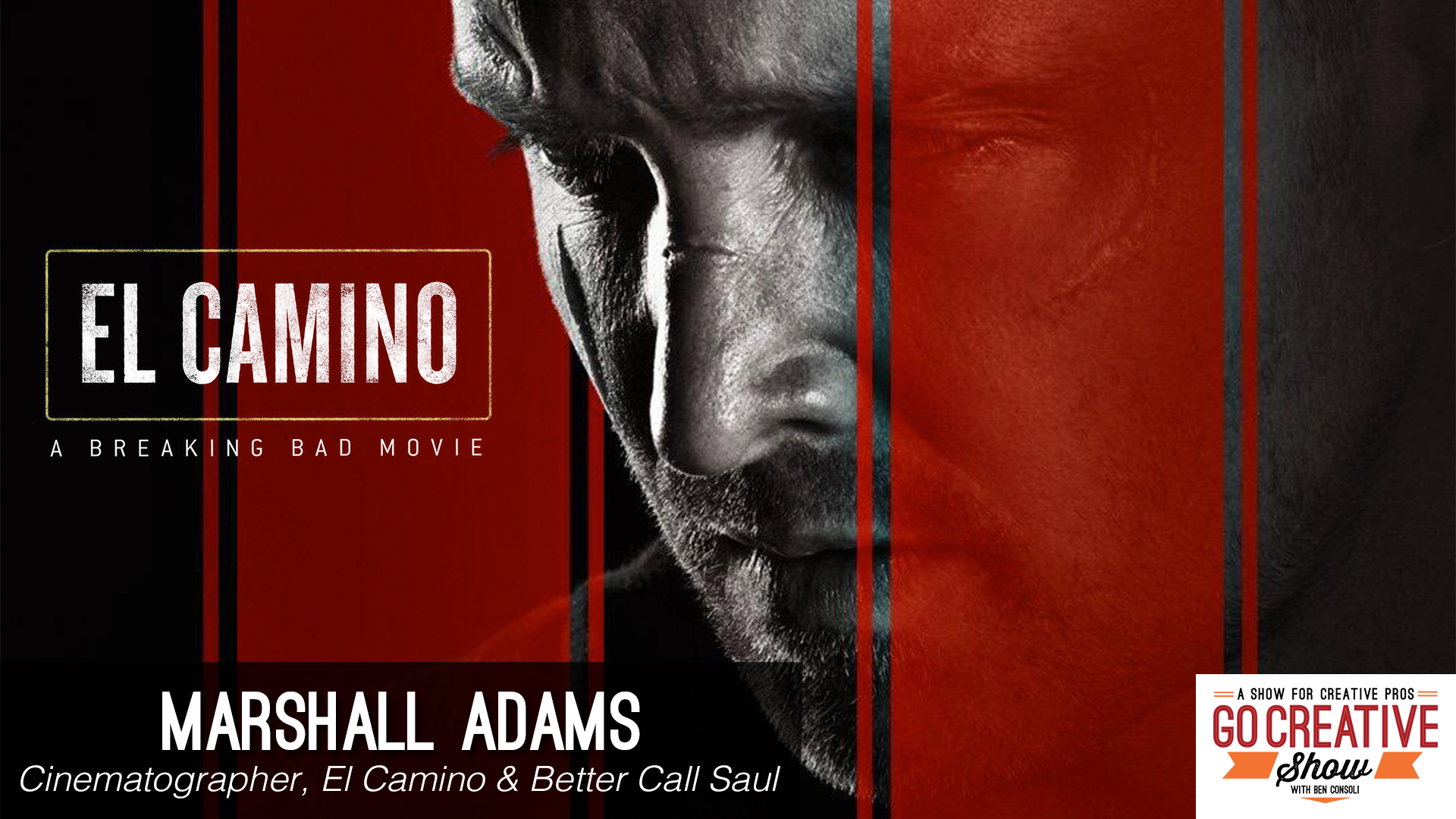 El Camino: A Breaking Bad Movie and Better Call Saul director of photography, Marshall Adams, shares a behind the scenes look at the Breaking Bad Universe. Marshall and Go Creative Show host, Ben Consoli, discuss the making of El Camino, its most challenging scenes, filming with the Alexa 65, Marshalls lighting philosophy and thoughts on future Breaking Bad films. Plus questions from Go Creative Show listeners!
What you will learn in this episode:
The cinematography of El Camino
Filming with Alexa 65
The Better Call Saul lighting philosophy
Are there future Breaking Bad movies in the works?
Filming the El Camino flashback scenes
Shooting iconic time-lapses
The incredible overhead shot of Todd's Apartment
Filming Todd's Car in El Camino
How El Camino pays homage to Western films
Marshalls post production and color grading workflow
And more!
Show Links
The Go Creative Show is supported by:
Hedge – The fastest way to backup media.
Hedge
Rule Boston Camera – Buy. Rent. Create.
www.rule.com // Rule's Event Page
PremiumBeat – Premium Royalty-Free Music and Sound
www.premiumbeat.com
Shutterstock – Stock footage and photos you'll love
www.shutterstock.com
Magnanimous Rentals – Production equipment rentals and more
MagRents.com
PremiumBeat.com Song of the Week