Fargo Fever (with Dana Gonzales and Matt Allard) GCS033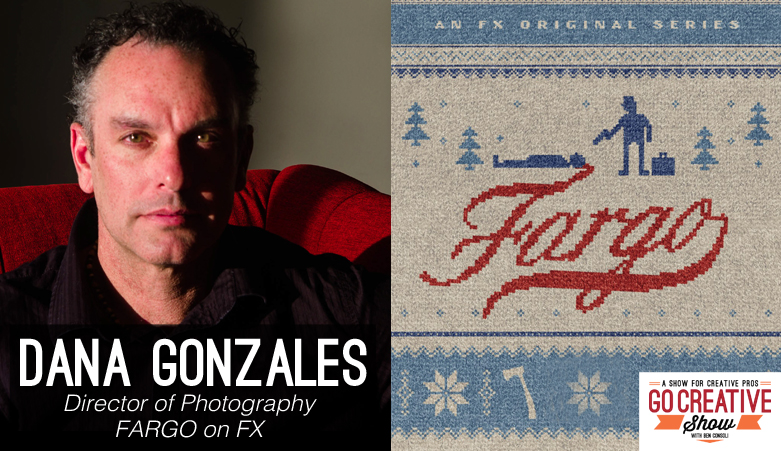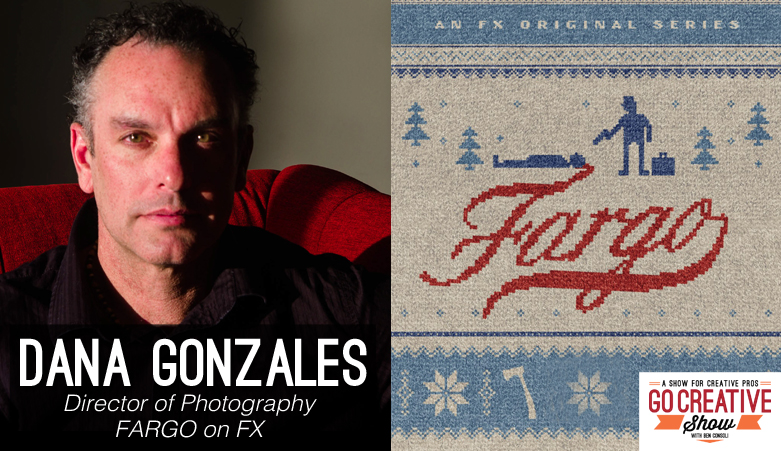 IN THIS EPISODE:
Today we speak with Dana Gonzales, Director of Photography for the FX television series FARGO. Plus Matt Allard from NewsShooter.com joins us for a discussion on how social media and journalism coexist plus his experience with the Panasonic 4K Varicam 35.
The Go Creative Show is supported by
Kessler – www.kesslercrane.com
Rule Boston Camera – www.rule.com
PremiumBeat.com
NewsShooter.com
Lynda.com
Weekly Update
The PremiumBeat.com Song of the Week
Ben's Lynda.com Course Selection
Spotlight: Dana Gonzales
Dana Gonzales is the brilliant cinematographer and Director of Photography for the hit FX television series FARGO. Dana shares his experience on the set of FARGO and his other work in television and film. Dana speaks openly about his career and the state of hollywood today, sharing helpful tips on how to break into the film industry. Plus we discuss the value of a second unit crew is and how his work on the academy award winning film CRASH became a focal point of the film.
SOME LINKS MENTIONED IN THE EPISODE:
SUBSCRIBE:
SHOW SUPPORTERS:
Kessler – Innovative Tools for Filmmaking
www.kesslercrane.com
Rule Boston Camera – Buy. Rent. Create.
www.rule.com
PremiumBeat – Exclusive Royalty-Free Music and Sound
www.premiumbeat.com
NewsShooter – Making the real world look as good as cinema
NewsShooter.com