Fargo Season 4 Cinematography (with Dana Gonzales ASC)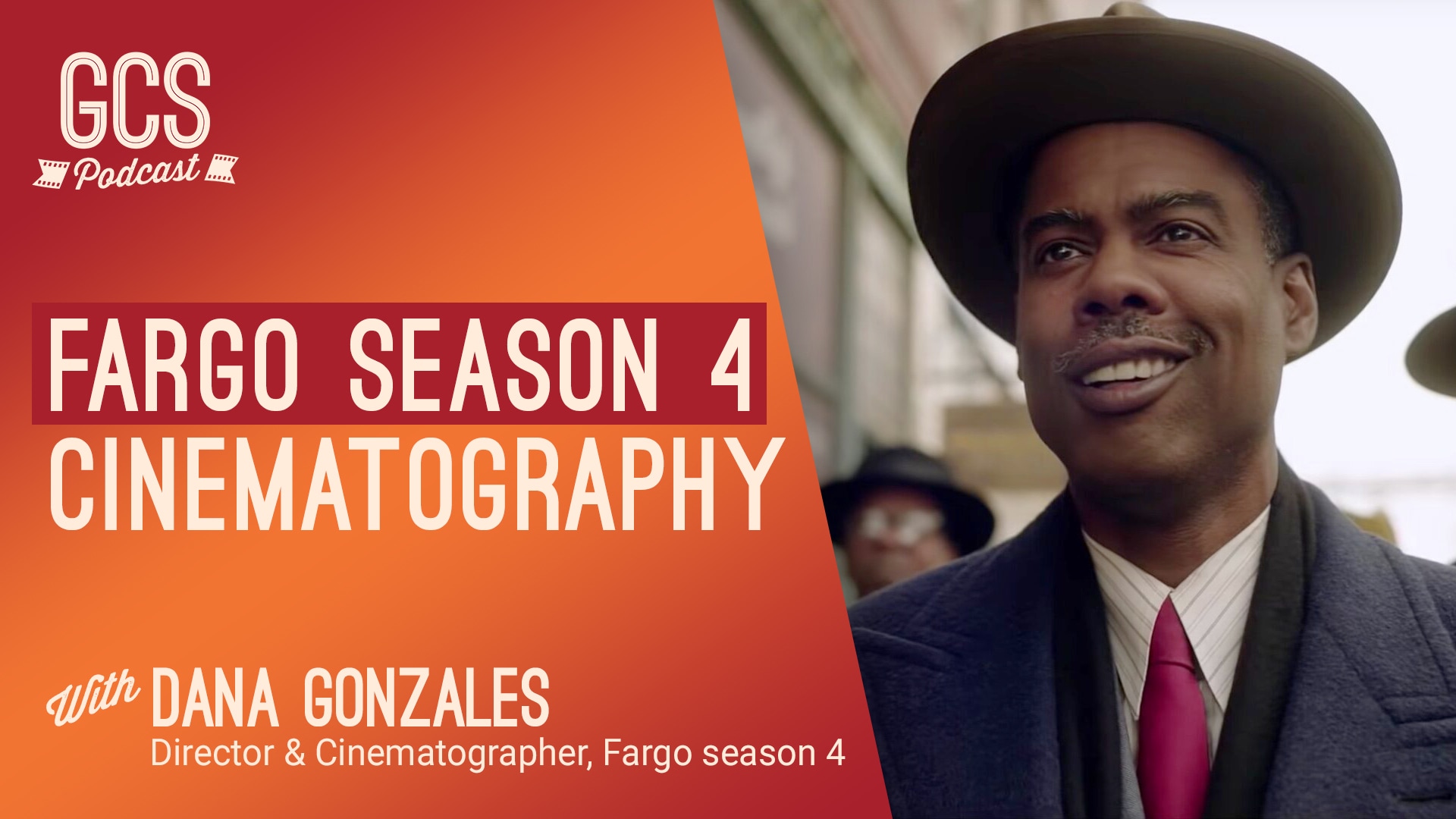 Fargo Season 4 Cinematographer and Director Dana Gonzales ASC masterfully re-creates 1950s Kansas City with an alluring Kodachrome revival. Learn how Dana blends vintage Astro Berlin and modern Zeiss Supreme lenses with a fine-tuned recipe of stylized filters to create the shows look.
Dana and Go Creative Show host, Ben Consoli, discuss season 4 visual references, recreating Kodachrome, Autochrome and Tri-X film stocks, Dana's experience directing Chris Rock and an A-list cast, creating the vintage mugshot look, filming black and white , and more!
What you will learn in this episode:
Unique challenges of an anthology series (01:34)
Approach to Fargo season 4 (06:10)
Working with an A-list cast (09:14)
The amount of prep involved in creating season 4's visual style (15:28)
Recreating the Kodachrome look (24:42)
Approach to lighting (40:54)
Creating the mugshots look in season 4 (43:55)
Shooting on the Alexa mini LF (46:47)
Filming an episode in black and white (51:30)
Transitioning from cinematographer to director (01:03:18)
Directing Chris Rock and other talent (01:12:42)
Directing internal power struggles with characters (01:19:21)
Advice for aspiring cinematographers (01:24:43)
And more!
Show Links
The Go Creative Show is supported by:
MZed – Education for Creatives
https://gocreativeshow.com/mzed
PostLab – Collaborative Editing for Final Cut Pro and Premiere Pro
https://gocreativeshow.com/postlab