Podcast: Play in new window | Download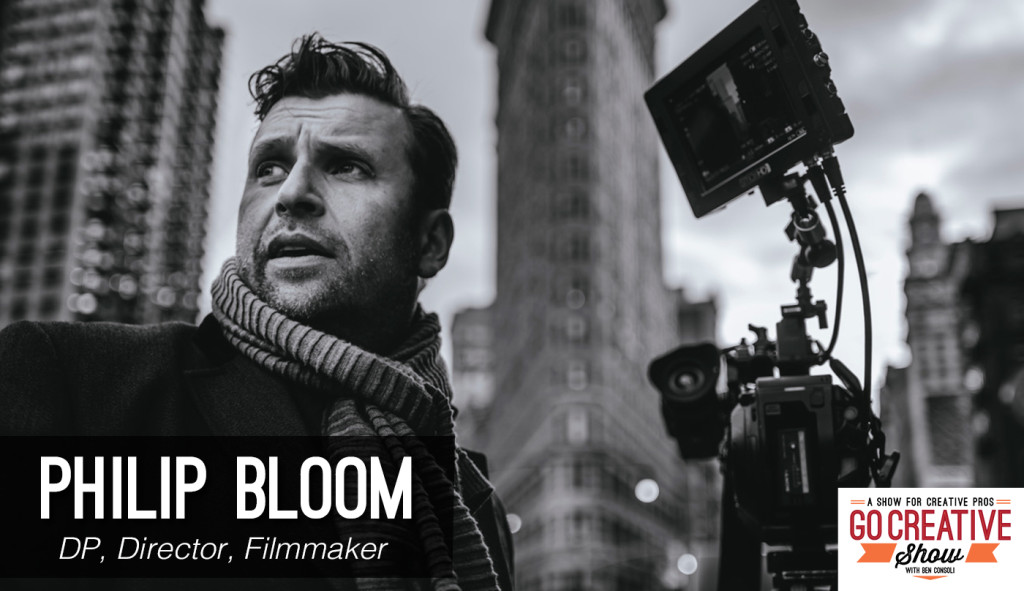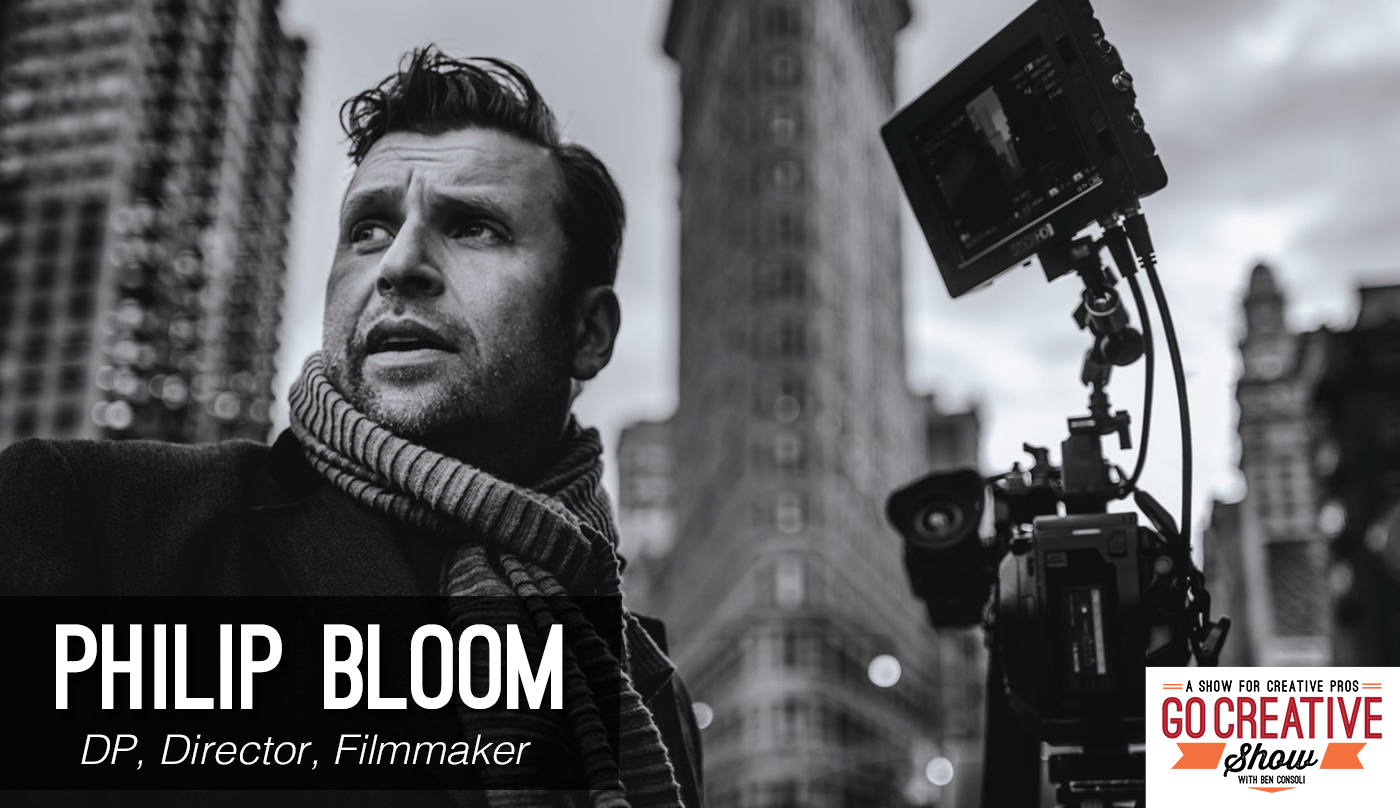 IN THIS EPISODE:
The one and only Philip Bloom joins us today to talk about his career shooting across the world, new cinematic technologies like 360 video, drone videography, and how his work has inspired a generation of filmmakers.
The Go Creative Show is supported by
Hedge For Mac
Kessler Crane
Rule Boston Camera
PremiumBeat
News Shooter
Shutterstock

The PremiumBeat.com Song of the Week
Listen to this weeks full track: Burning Man by Zac Nelson
Spotlight: Philip Bloom
Philip Bloom is a world-renowned filmmaker who has proved to his audiences that you can create incredible cinematic images no matter the camera. Some of Philip most iconic work was created with DSLR's and as one of the biggest evangelists for their use, his website PhilipBloom.net has become the home for filmmakers who embrace new production technologies. Philip has worked across the world and won countless awards, but most importantly, he's inspired millions of filmmakers to follow their dreams.
How Philip got his start in the production industry

How the news industry shaped Philip's career

Is the Golden Age of Blogs over?

360 video production

Drone videography and the Mavic Pro

DSLR filmmaking

Philips wildly successful blog

Tips for staying engaged in your work

Shooting CNN's Wanderlist

Why Philip loves Instagram Stories

and much much more!
SOME LINKS MENTIONED IN THE EPISODE:
SUBSCRIBE:
SHOW SUPPORTERS:
Hedge for Mac – The fastest way to backup media.
HedgeForMac.com
Kessler – Innovative Tools for Filmmaking
www.kesslercrane.com
Rule Boston Camera – Buy. Rent. Create.
www.rule.com // Rule's Event Page
PremiumBeat – Premium Royalty-Free Music and Sound
www.premiumbeat.com
News Shooter – Making the real world look as good as cinema
NewsShooter.com
Shutterstock – Premium Footage and Images
Shutterstock.com
The following two tabs change content below.
A multi-talented producer and visual storyteller, Ben Consoli's credits range from director of photography, editor, director, and video producer to songwriter, composer, and former lead singer of the rock band "Violet Nine." As owner of BC Media Productions, Ben has produced award-winning commercials and brand videos for companies like Nike, Puma, Verizon, Gillette and Pillsbury. Learn more about
BC Media Productions
Latest posts by Ben Consoli (see all)
Like this episode? Share!