I Am Mother Cinematography (with Steve Annis)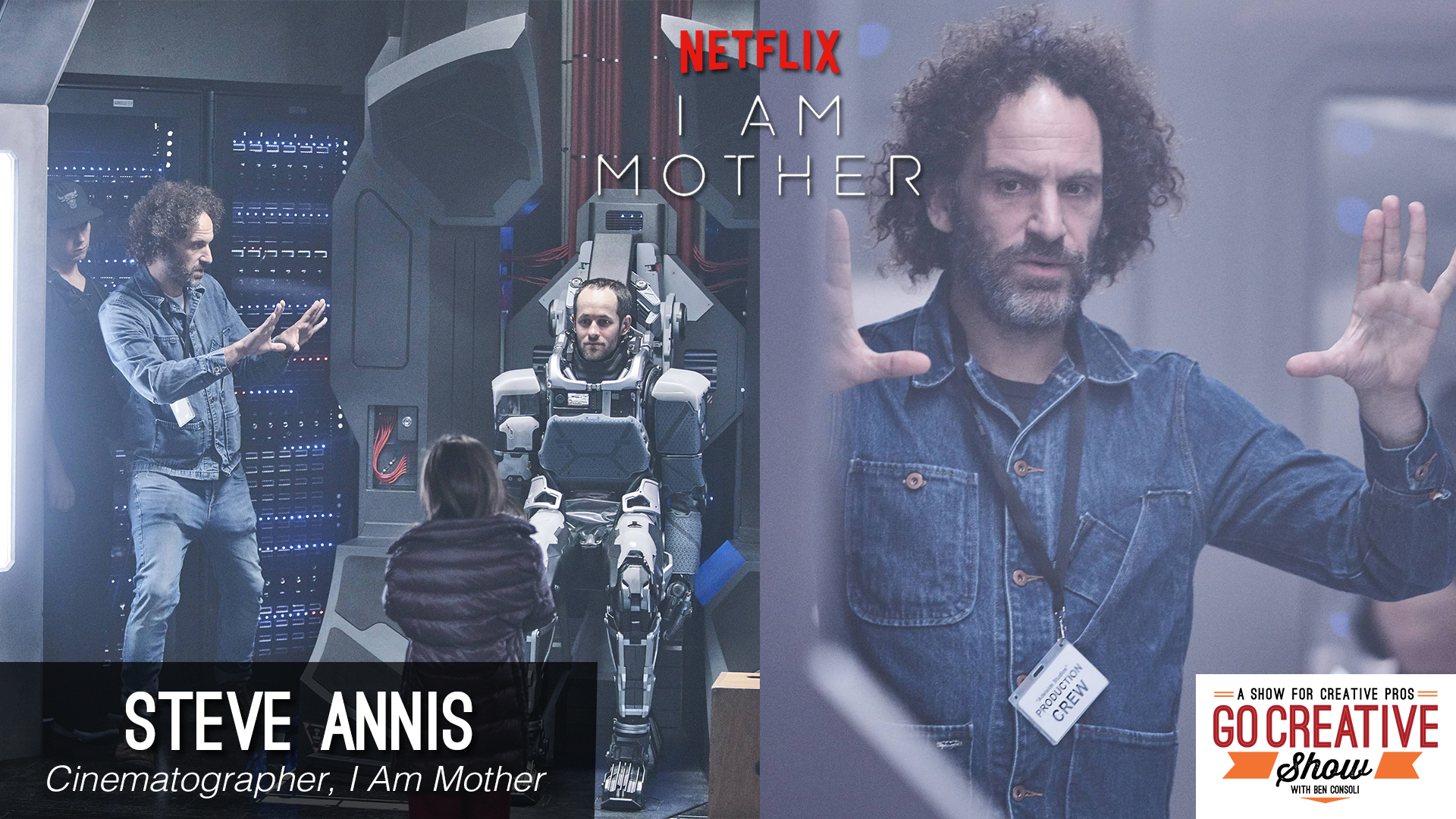 Steve Annis, cinematographer for I Am Mother, talks to Go Creative Show host, Ben Consoli, about creating the look for the Netflix film. Steve shares his approach to lighting the film, his camera and lens choices and why he doesn't do camera tests, the robot of I Am Mother, plus we talk about his work in music videos, and much more!
What you will learn in this episode:
Creating the look for I Am Mother
Steve's approach to lighting
Steve's camera and lens choices
Blending interior and exterior shots
Operating the I Am Mother Robot
Steve's work on various music videos
How to avoid getting pigeon-holed in specific genres
Why Steve doesn't shoot camera tests
And more!
Show Links
Cinematographer Steve Annis

The Robot Mother

Behind the scenes of I Am Mother

Cinematographer Steve Annis

Outfitting the Mother Robot
The Go Creative Show is supported by:
Hedge – The fastest way to backup media.
Hedge
Rule Boston Camera – Buy. Rent. Create.
www.rule.com // Rule's Event Page
PremiumBeat – Premium Royalty-Free Music and Sound
www.premiumbeat.com
Shutterstock – Stock footage and photos you'll love
www.shutterstock.com
Magnanimous Rentals – Production equipment rentals and more
MagRents.com
PremiumBeat.com Song of the Week