Jungle Cruise Cinematography (with Flavio Labiano)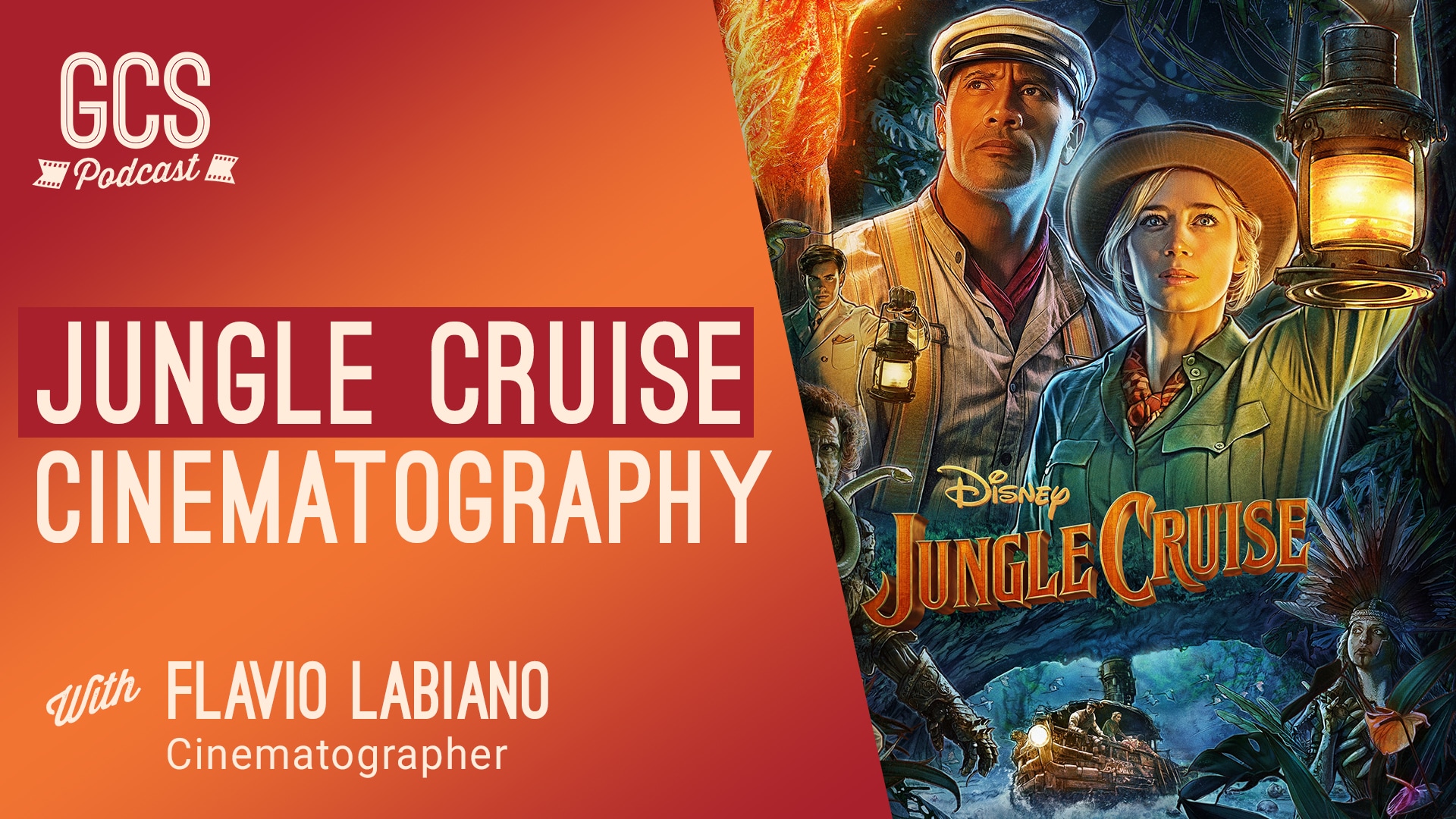 JUNGLE CRUISE is a modern adventure film with cinematography inspired by old-school classics! Cinematographer Flavio Labiano shares his experience working with Emily Blunt and The Rock and shooting most of the film in a giant water-tank in an Atlanta parking lot.
Flavio and Go Creative Show host, Ben Consoli, discuss the challenges of filming the boat scenes, the role of 2nd unit cinematography, importance of color in cinematography, and more!
What you will learn in this episode:
What it's like working with A-list actors (01:04)
Why the boat scenes were so challenging (03:29)
Importance of color in cinematography (07:02)
Why the Jungle Cruise ride was not a big inspiration (11:06)
The movie's inspiration from 1970s movies (13:47)
The role of 2nd unit cinematography (16:08)
Deconstructing the "coming out" scene (19:02)
Challenges of shooting in an exterior water tank (22:57)
Creating the vintage camera scenes (34:11)
How to create engaging action sequences (35:57)
Shooting with Alexa Mini and Panavision lenses (40:52)
Flavio's early film career (44:10)
Lack of passion in some filmmakers (49:14)
And more!
Show Links
The Go Creative Show is supported by:
MZed – Education for Creatives
https://gocreativeshow.com/mzed