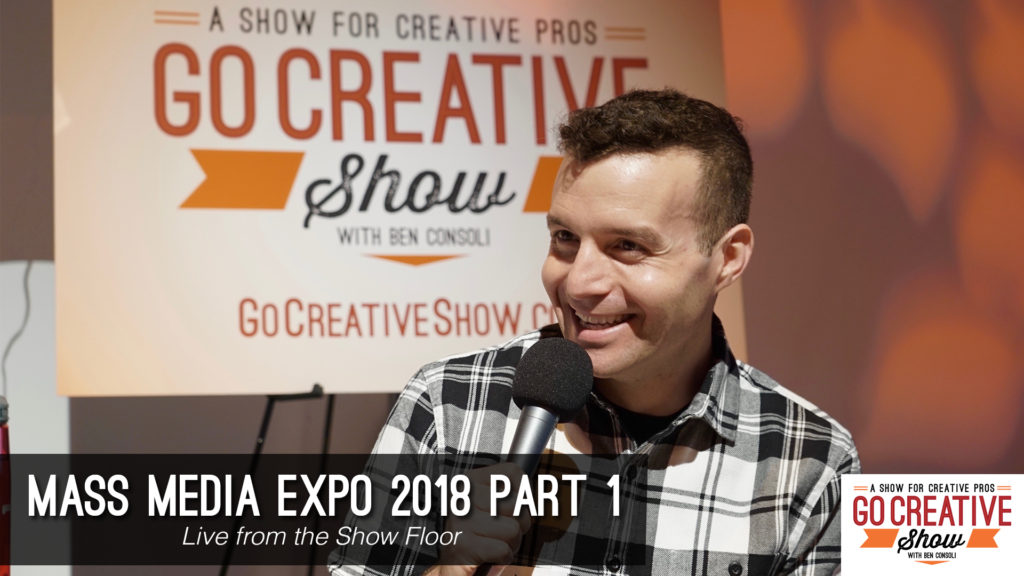 IN THIS EPISODE:
Mass Media Expo is New Englands Largest Media Convention, and Go Creative Show is LIVE from the show floor. Listen as host Ben Consoli and producers Matt Russell and Connor Crosby interview keynote speakers, panelists and representatives from some of the most influential media companies in New England. This is part 1 of a 2-part series.
The Go Creative Show is supported by
Hedge
Rule Boston Camera
PremiumBeat
Shutterstock
News Shooter

The PremiumBeat.com Song of the Week
Listen to this weeks full track: Hey Hey by Soulish
Spotlight: Mass Media Expo Part 1
SUBSCRIBE:
LINKS:
SHOW SUPPORTERS:
Hedge – The fastest way to backup media.
Hedge
Rule Boston Camera – Buy. Rent. Create.
www.rule.com // Rule's Event Page
PremiumBeat – Premium Royalty-Free Music and Sound
www.premiumbeat.com
Shutterstock – Stock footage and photos you'll love
www.shutterstock.com
News Shooter – Making the real world look as good as cinema
NewsShooter.com
Like this episode? Share!