Louie Land (With Paul Koestner and Nate Weber) GCS034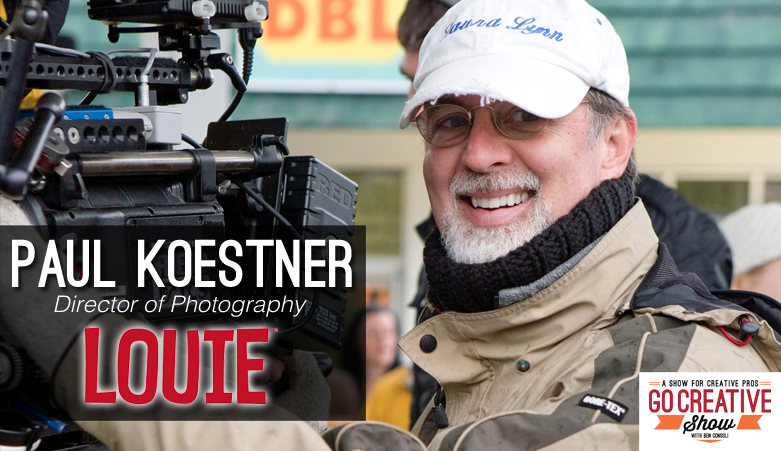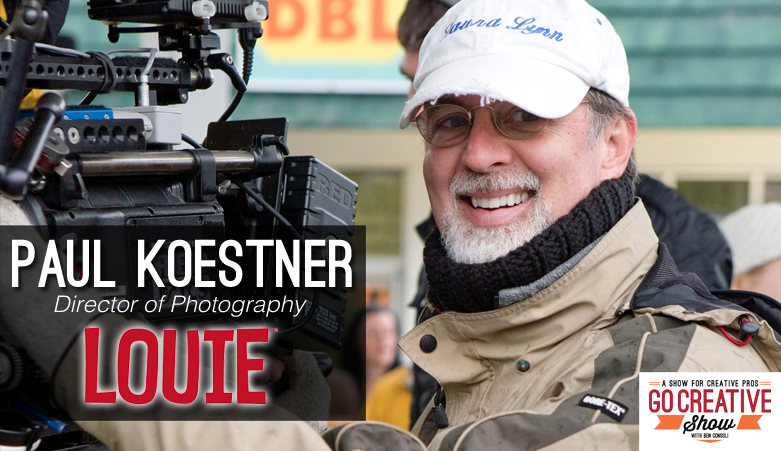 IN THIS EPISODE:
Today we speak with Paul Koestner, Director of Photography for the hit comedy series Louie on FX. Paul talks about the challenges and rewards of shooting for the brilliant comedic mind of Louie CK, working with Red Cameras and why the cast and crew of Louie hardly ever rehearse. Plus Nate Weber talks all about CineGear 2014!
The Go Creative Show is supported by
Kessler – www.kesslercrane.com
Rule Boston Camera – www.rule.com
PremiumBeat.com
NewsShooter.com
Lynda.com
Weekly Update
The PremiumBeat.com Song of the Week
Ben's Lynda.com Course Selection
Spotlight: Paul Koestner
Paul Koestner is to the production world what Louie CK is to comedy. As Director of Photography for the hit FX series, Louie, Paul has raised the bar and changed the game for TV sitcoms, creating what will certainly go down in history as one of the greatest comedic television shows. Paul and I discuss his lighting techniques, shooting on RED cameras and more. Paul also talks candidly about the rewards and challenges of working with Louie CK and how shooting effective comedy means keeping it fresh for the actors and the crew.
Shooting Comedy

Keeping it "fresh" by not rehearsing

When to shoot profile

Shooting NYC

The mind of Louie CK

Shooting on RED Cameras

Paul's lighting techniques

What is Pig Newton?

Why Paul hates camera sliders
SOME LINKS MENTIONED IN THE EPISODE:
SUBSCRIBE:
SHOW SUPPORTERS:
Kessler – Innovative Tools for Filmmaking
www.kesslercrane.com
Rule Boston Camera – Buy. Rent. Create.
www.rule.com
PremiumBeat – Exclusive Royalty-Free Music and Sound
www.premiumbeat.com
NewsShooter – Making the real world look as good as cinema
NewsShooter.com