Ma Rainey's Black Bottom Cinematography (with Tobias Schliessler ASC)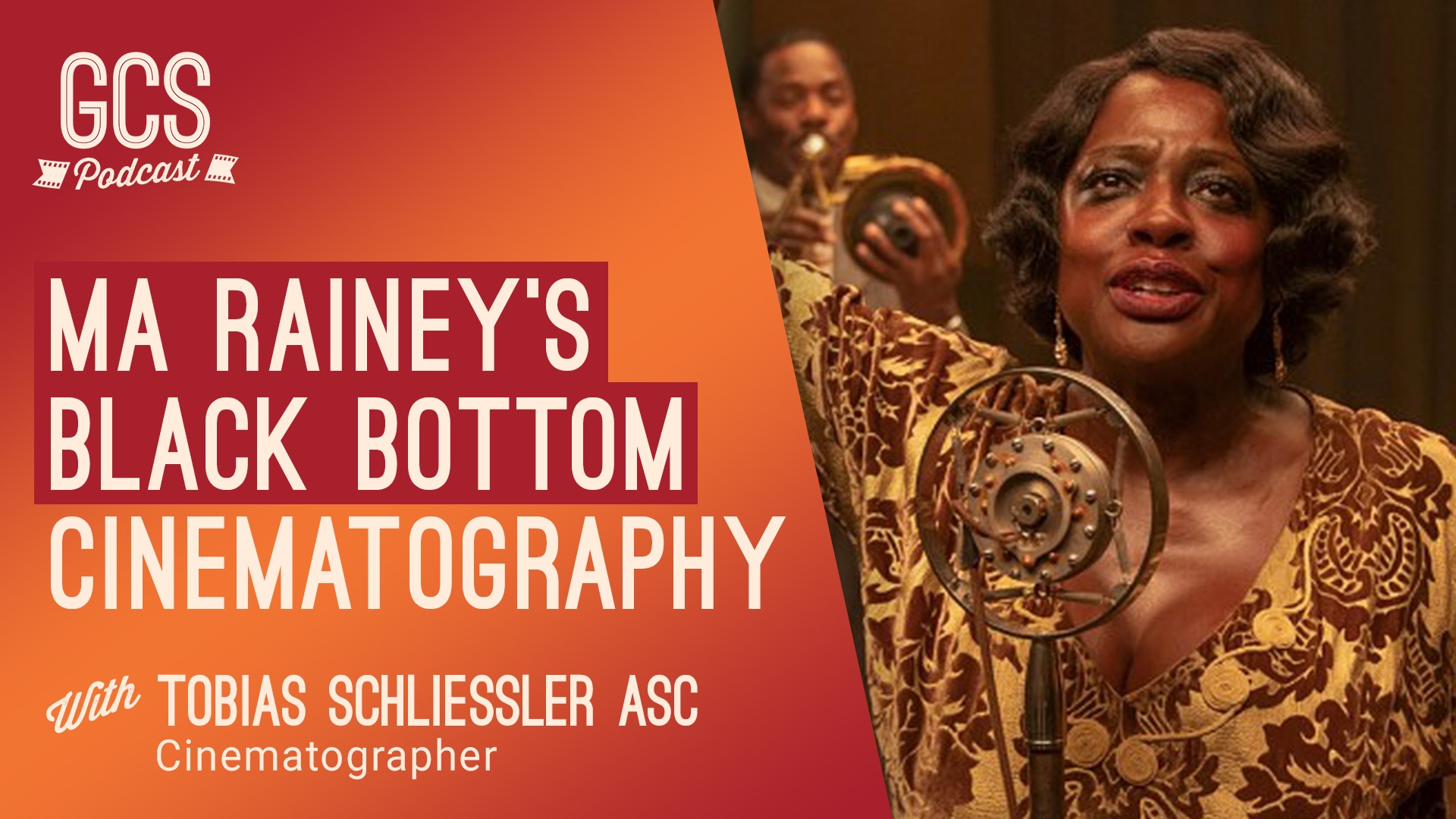 Learn how Chadwick Boseman, Viola Davis, and cinematographer Tobias Schliessler ASC brought MA RAINEY'S BLACK BOTTOM to life despite very few sets and many lighting obstacles.
Tobias and Go Creative Show host, Ben Consoli, discuss his portfolio of uniquely styled films, his approach to camera tests, shooting exteriors in the wrong sunlight, making a one-window basement beautiful, working with Chadwick Boseman, and more!
What you will learn in this episode:
Working on very unique styles of films (01:01)
Making a basement visually interesting (06:53)
Lighting and filming a 360 degree set (15:40)
How Tobias approaches camera testing (24:09)
Collaborating and evolving a visual approach (34:29)
Why exterior lighting conditions were not ideal (37:10)
Lighting and filming musical numbers (43:43)
Working with Chadwick Boseman on his last film (52:02)
Working on films with varying budgets (56:01)
Cinematography of Palmer (59:07)
How Tobias lights his home (01:04:06)
And more!
Show Links
The Go Creative Show is supported by:
MZed – Education for Creatives
https://gocreativeshow.com/mzed