Podcast: Play in new window | Download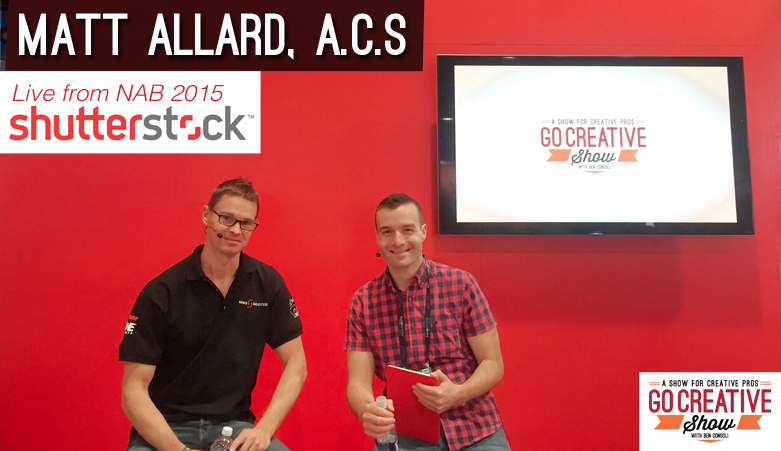 IN THIS EPISODE:
Today we're joined by Matt Allard, ACS from NewsShooter.com live from the Shutterstock booth at NAB 2015. We discuss all the hottest news from NAB including the Canon C300 M2, Blackmagic design Ursa Mini, Small HD 502 with Sidefinder and much much more.
The Go Creative Show is supported by
Kessler – www.kesslercrane.com
Rule Boston Camera – www.rule.com
PremiumBeat.com
NewsShooter.com

The PremiumBeat.com Song of the Week
Spotlight: NAB 2015 / Matt Allard, ACS
Matt Allard, ACS is not only a brilliant Director of Photography and Cinematographer, he is also one of the driving forces behind NewsShooter.com. Matt and I discuss all the hottest news live from the ShutterStock.com booth at NAB 2015. This is episode 1 of our 3-episodes of coverage from NAB 2015.
SOME LINKS MENTIONED IN THE EPISODE:
SUBSCRIBE:
SHOW SUPPORTERS:
Kessler – Innovative Tools for Filmmaking
www.kesslercrane.com
Rule Boston Camera – Buy. Rent. Create.
www.rule.com
PremiumBeat – Exclusive Royalty-Free Music and Sound
www.premiumbeat.com
NewsShooter – Making the real world look as good as cinema
NewsShooter.com
Like this episode? Share!