Post Production CC (with Vashi Nedomansky) GCS057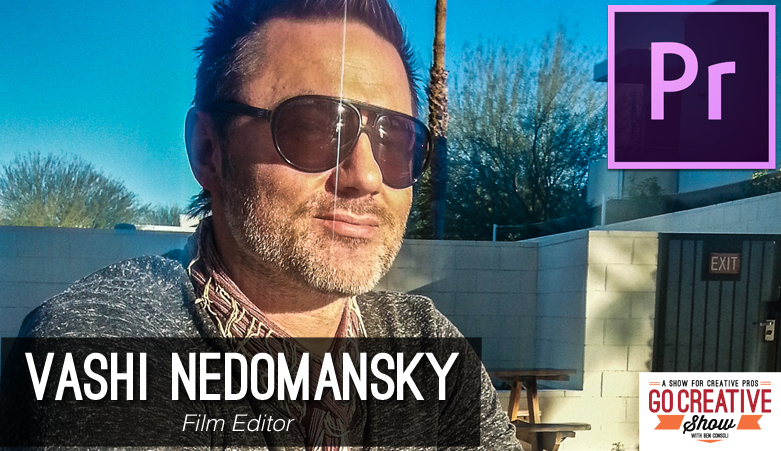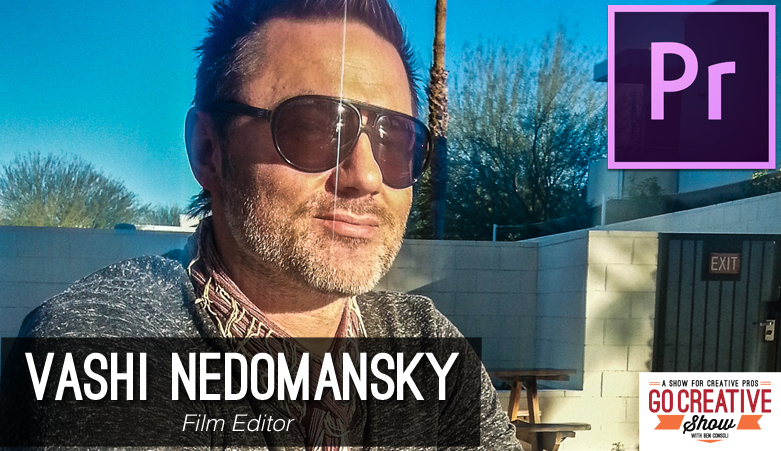 IN THIS EPISODE:
Today we discuss post-production with film editor Vashi Nedomansky. Preparing for your next editing project, the similarities between film, music video, tv and more. Plus Vashi shares his experiences with the new features in the upcoming Adobe Premiere Pro CC update.
The Go Creative Show is supported by
Kessler – www.kesslercrane.com
Rule Boston Camera – www.rule.com
PremiumBeat.com
NewsShooter.com

Weekly Update
The Go Creative Show is going to NAB! Ben Consoli and Matt Russell will be recording a live Go Creative Show at the Shutterstock booth on WEDNESDAY APRIL 15 at 12pm then gathering interviews from the floor of NAB. Ben is also speaking at 2 workshops for Shutterstock.com. Click here for more details and a full schedule of events.
The PremiumBeat.com Song of the Week
Spotlight: Vashi Nedomansky
Vashi Nedomansky has edited countless feature films, music videos, television commercials and more and he's here today to discuss his latest projects. Vashi shares insight on how he prepares for a new project and how organization is the key to a successful edit. We also discuss Vashi's experience with the upcoming Adobe Premiere Pro CC update and you may be surprised by what he has to say.
SOME LINKS MENTIONED IN THE EPISODE:
SUBSCRIBE:
SHOW SUPPORTERS:
Kessler – Innovative Tools for Filmmaking
www.kesslercrane.com
Rule Boston Camera – Buy. Rent. Create.
www.rule.com
PremiumBeat – Exclusive Royalty-Free Music and Sound
www.premiumbeat.com
NewsShooter – Making the real world look as good as cinema
NewsShooter.com