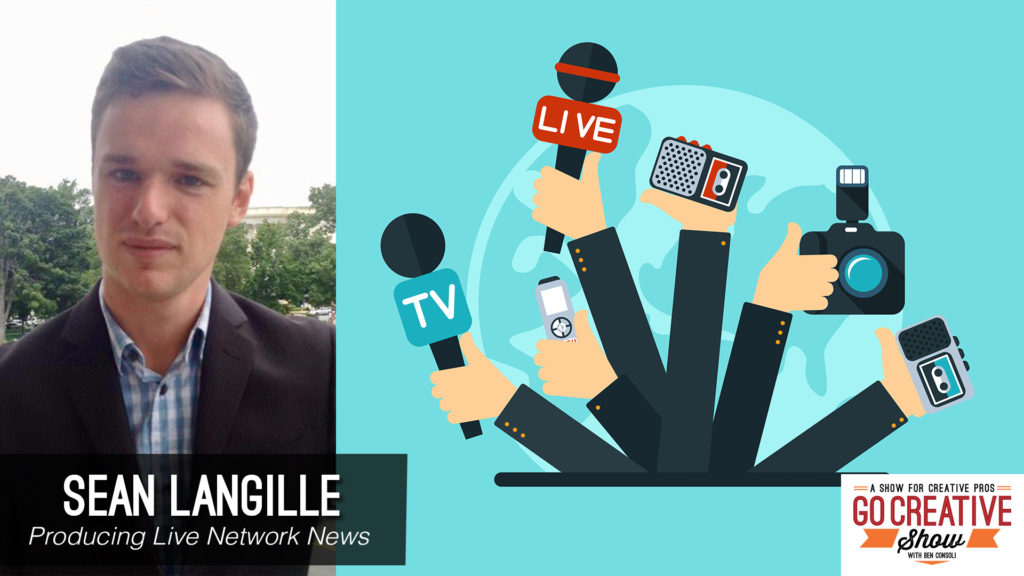 IN THIS EPISODE:
PRODUCING LIVE NETWORK NEWS
Sean Langille is the producer for Fox News at Night with Shannon Bream. Sean and Go Creative Show host Ben Consoli discuss how Sean produces a live tv news show, citizen journalism, the 2020 election, avoiding fake news and so much more
The Go Creative Show is supported by
Hedge
Rule Boston Camera
PremiumBeat
Shutterstock
Magnanimous Rentals

The PremiumBeat.com Song of the Week
What you will learn in this episode
Producing live network news
The responsibility of a news producer
How twitter has become the current news wire
The value of citizen journalism
The fake news phenomenon
How to make money as a citizen journalist
How to detect a bias in your news
What to expect from the 2020 election
and much more
SUBSCRIBE:
LINKS:
SHOW SUPPORTERS:
Hedge – The fastest way to backup media.
Hedge
Rule Boston Camera – Buy. Rent. Create.
www.rule.com // Rule's Event Page
PremiumBeat – Premium Royalty-Free Music and Sound
www.premiumbeat.com
Shutterstock – Stock footage and photos you'll love
www.shutterstock.com
Magnanimous Rentals – Production equipment rentals and more
MagRents.com
Like this episode? Share!