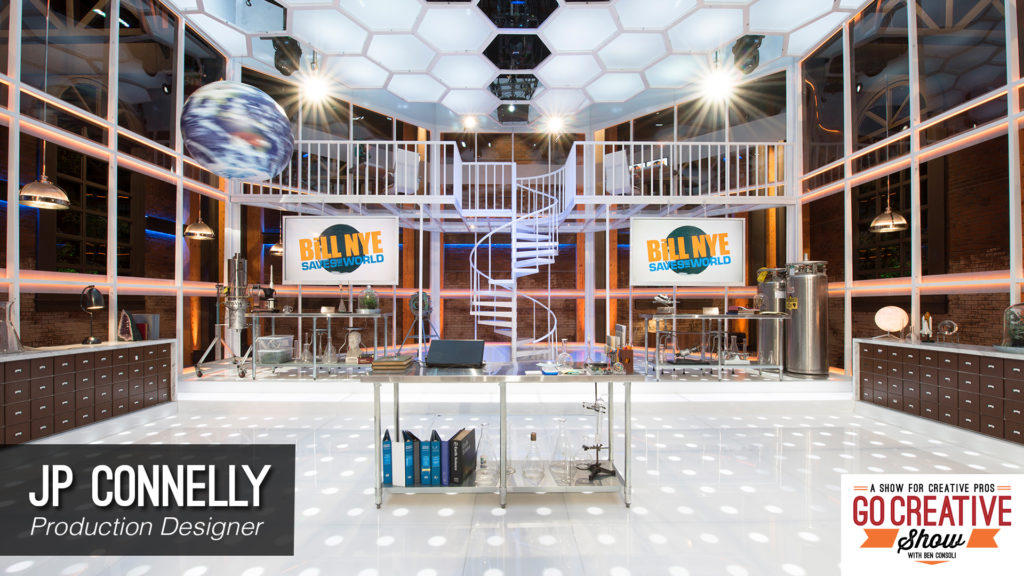 IN THIS EPISODE:
James Pearse Connelly is the Emmy award nominated production designer who's created the sets for some of today's biggest TV shows including The Voice, Top Chef, and Bill Nye Saves The World. James and Go Creative Show host Ben Consoli, discuss how these award winning set designs are created, where the inspiration comes from, and the challenges faced during the process.
The Go Creative Show is supported by
Hedge
Rule Boston Camera
PremiumBeat
Shutterstock
News Shooter

The PremiumBeat.com Song of the Week
Spotlight: James Pearse Connelly
Where does the production design process begin
Designing sets for multiple seasons of The Voice
What inspires the sets that James creates
The biggest mistakes young production designers make and how to avoid them
The challenges to combining creative vision and network expectations
Designing for Bill Nye Saves The World
and much more
SUBSCRIBE:
LINKS:
SHOW SUPPORTERS:
Hedge – The fastest way to backup media.
Hedge
Rule Boston Camera – Buy. Rent. Create.
www.rule.com // Rule's Event Page
PremiumBeat – Premium Royalty-Free Music and Sound
www.premiumbeat.com
Shutterstock – Stock footage and photos you'll love
www.shutterstock.com
News Shooter – Making the real world look as good as cinema
NewsShooter.com
Like this episode? Share!