Red Giant Films (with Seth Worley and Aharon Rabinowitz) GCS068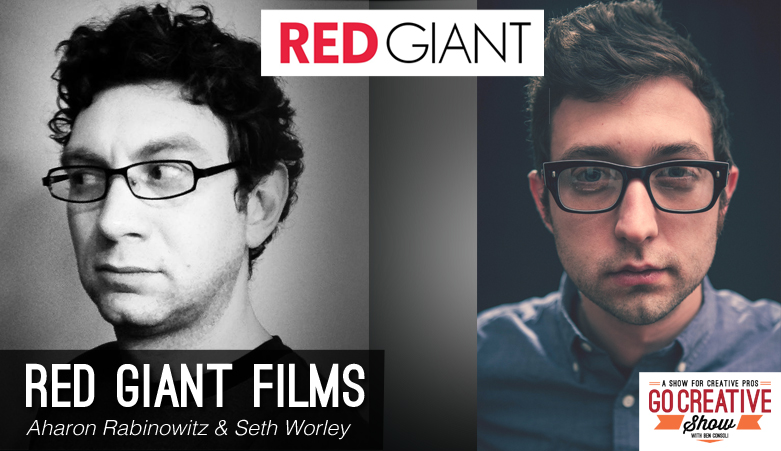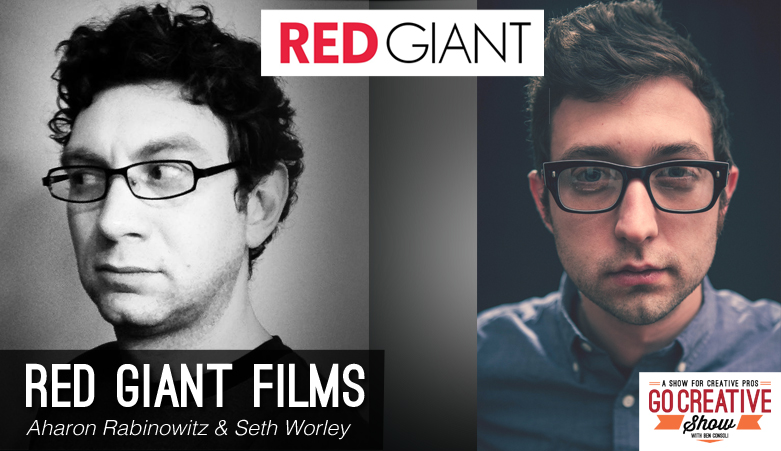 IN THIS EPISODE:
Today we invite Seth Worley and Aharon Rabinowitz from Red Giant to discuss their brilliant and widely successful short films for Red Giant Films. How did this film company begin, and how has it changed their lives?
The Go Creative Show is supported by
Kessler – www.kesslercrane.com
Rule Boston Camera – www.rule.com
PremiumBeat.com
NewsShooter.com
Shutterstock

The PremiumBeat.com Song of the Week
Listen to this weeks full track: Innovating by Allegory Music
Spotlight: Seth Worley and Aharon Rabinowitz
Seth Worley and Aharon Rabinowitz are the brilliant creative minds behind Red Giant Films. With films like Plot Device, Spy Vs. Guy and Old/New they have inspired a new generation of film makers and changed the face of Red Giant. We discuss the challenges and rewards of making these films, how Red Giant products were the inspiration for each short and whats next for these rising stars. Also, we discuss the new Red Giant "Film Team Experiments" where you can learn how to creative your own stunning visual effects.
Working with crazy low budgets

How they made a film company out of a software company

Shooting on the Blackmagic Pocket Cinema Camera

Working with Patton Oswalt

Becoming a viral success

How you can become a visual effects master

What are Film Team Experiments

The film industry in Nashville

The essence of a passion project

What inspired the Red Giant Films

and more…
SOME LINKS MENTIONED IN THE EPISODE:
SUBSCRIBE:
SHOW SUPPORTERS:
Kessler – Innovative Tools for Filmmaking
www.kesslercrane.com
Rule Boston Camera – Buy. Rent. Create.
www.rule.com
PremiumBeat – Premium Royalty-Free Music and Sound
www.premiumbeat.com
NewsShooter – Making the real world look as good as cinema
NewsShooter.com
Shutterstock – Premium Footage and Images
Shutterstock.com