RENT Live on Fox Production Design (With Jason Sherwood)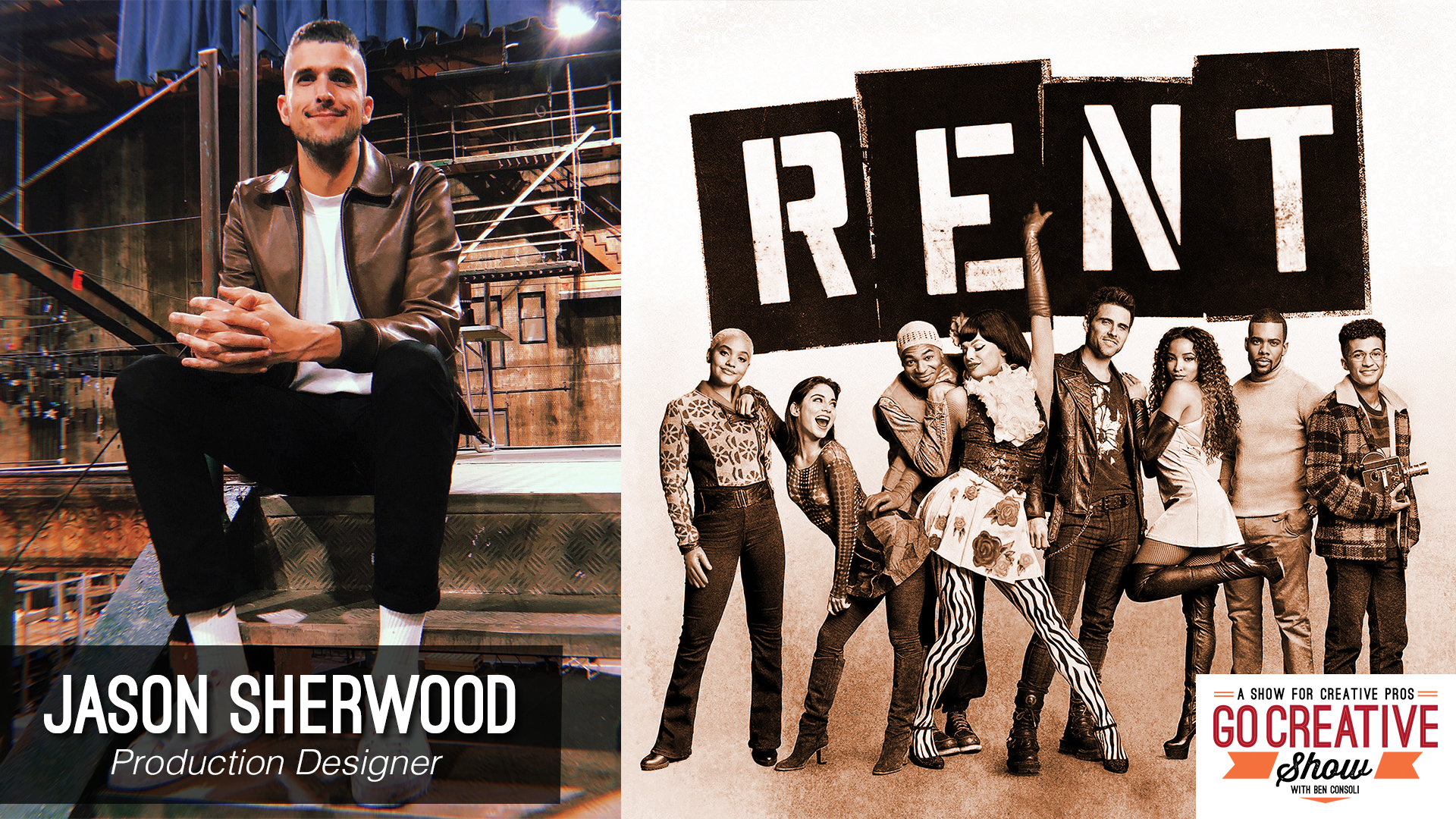 Go Creative Show host Ben Consoli welcomes Jason Sherwood, the production designer of RENT Live on Fox. Jason discuss blending his design direction with the iconic broadway show, working with the director and cinematographer to adapt RENT for live TV, the importance that RENT plays in today's society, and much more!
What you will learn in this episode
What is a production designer and what do they do
The differences between production design for TV, film, and theater
Adapting a broadway play for a live TV production
How production designers work with directors and cinematographers
Production designing the Sam Smith world tour
Jason Sherwoods iconic designs for tv, film and live events
And much more.
LINKS:
SHOW SUPPORTERS:
Hedge – The fastest way to backup media.
Hedge
Rule Boston Camera – Buy. Rent. Create.
www.rule.com // Rule's Event Page
PremiumBeat – Premium Royalty-Free Music and Sound
www.premiumbeat.com
Shutterstock – Stock footage and photos you'll love
www.shutterstock.com
News Shooter – Making the real world look as good as cinema
NewsShooter.com
The PremiumBeat.com Song of the Week