Ryan Murphy's Ratched Cinematography (with Simon Dennis BSC)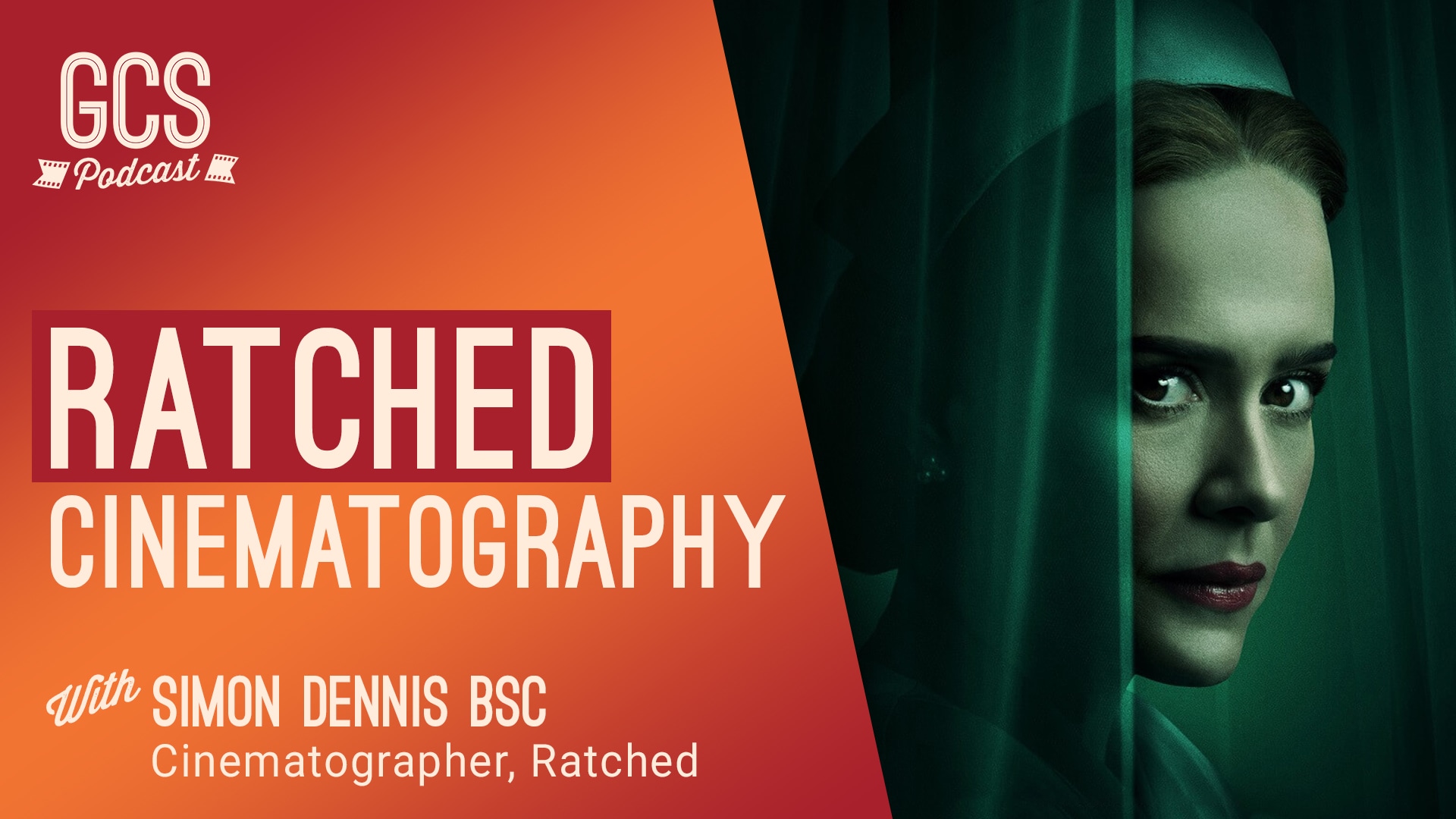 Learn how color theory, surreal lighting, and camera motivation bring Ryan Murphy's Ratched to life with cinematographer Simon Dennis BSC.
Simon and Go Creative Show host, Ben Consoli, discuss the connection to One Flew Over the Cuckoo's Nest, shooting on the RED Helium camera, giving a dream-like feel with ultra-hot highlights, lighting 360 degree sets, and much more!
What you will learn in this episode:
The world of Ryan Murphy (02:15)
Use of color theory in Ratched (05:37)
How Ratched ties into One Flew Over the Cuckoo's Nest (07:09)
How production design can influence cinematography (13:14)
Shooting on the RED Helium camera (21:20)
Giving a dream-like feel using blown out lights (25:05)
Challenges of lighting for 360 sets (35:30)
Techniques for filming crazy characters (40:13)
Filming blood and gore (47:04)
Building tension in a scene (49:30)
Use of camera filtration for Ratched (56:08)
The current ways of filming while wearing PPE (59:40)
And more!
Show Links
The Go Creative Show is supported by:
MZed – Education for Creatives
https://gocreativeshow.com/mzed
PostLab – Collaboration for Final Cut Pro X and Premiere Pro
https://gocreativeshow.com/postlab