Podcast: Play in new window | Download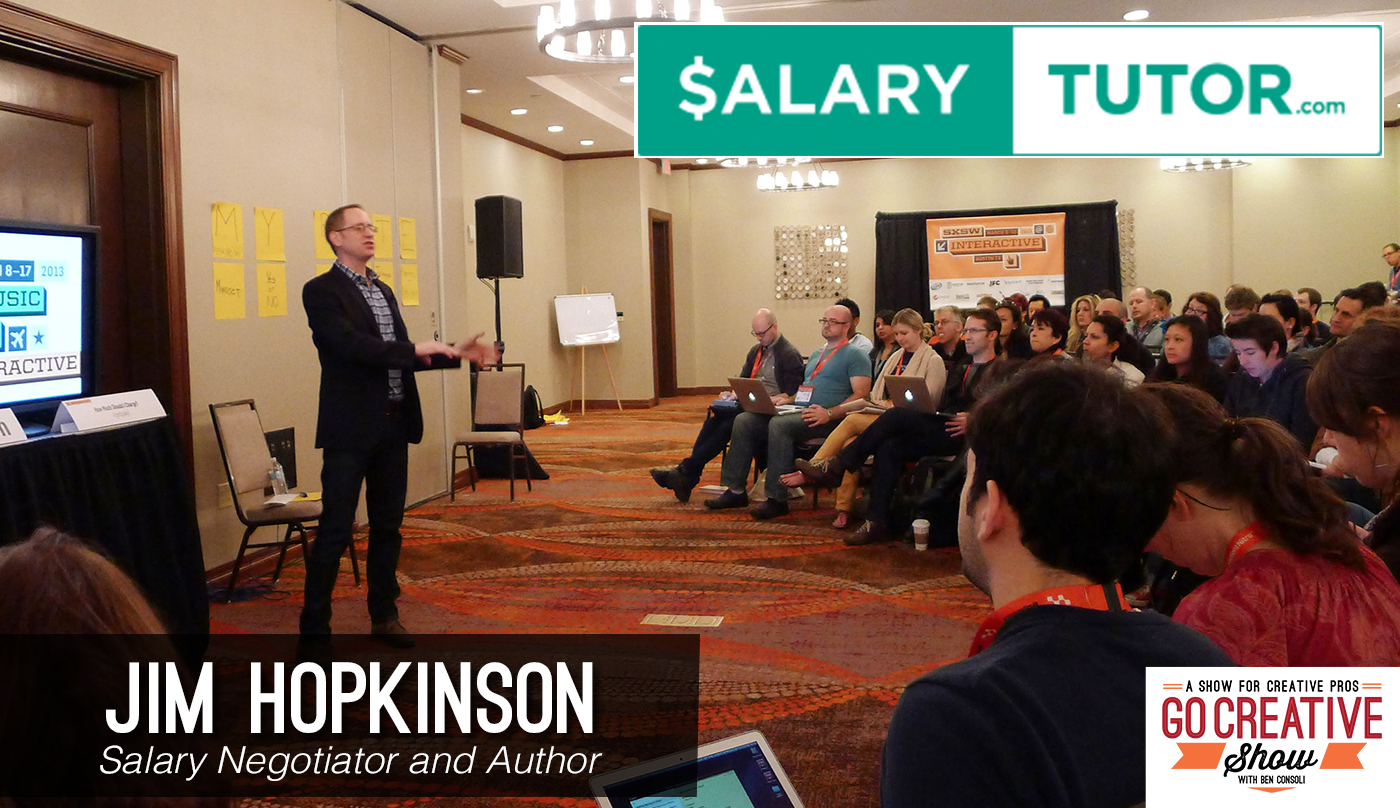 IN THIS EPISODE:
Jim Hopkinson is the creator of SalaryTutor.com where he offers training on how to get paid what your worth. Jim and I discuss how to set your rates, discussing budget with your clients, and when to say NO to a project.
The Go Creative Show is supported by
Hedge For Mac
Kessler Crane
Rule Boston Camera
PremiumBeat
News Shooter

The PremiumBeat.com Song of the Week
Spotlight: Jim Hopkinson
Jim Hopkinson teaches ambitions professionals how to negotiate salary and get paid what they're worth. He's the author of the book Salary Tutor: Learn The Salary Negotiation Secrets No One Ever Taught You and the creator of SalaryTutor.com. Jim and I discuss salary and rate negotiation skills for creative professionals whether you're a freelancer, business owner, or employee. We also share thoughts on how to discuss budget with your clients, how undercutting your competition may not be the best long-term strategy, and much much more. If you ever asked yourself What should I charge? This episode is not to be missed.
The three categories of negotiation

Best negotiation skills for freelancers

How salary sites like salary.com can be helpful

How to manage your clients expectation

When to say NO to a client

How to talk about budget with your client

Charging hourly vs per project

The pro's and con's of undercutting your competition

When to quit your job/span>

and much much more!
SOME LINKS MENTIONED IN THE EPISODE:
SUBSCRIBE:
SHOW SUPPORTERS:
Hedge for Mac – The fastest way to backup media.
HedgeForMac.com
Kessler – Innovative Tools for Filmmaking
www.kesslercrane.com
Rule Boston Camera – Buy. Rent. Create.
www.rule.com // Rule's Event Page
PremiumBeat – Premium Royalty-Free Music and Sound
www.premiumbeat.com
News Shooter – Making the real world look as good as cinema
NewsShooter.com
Like this episode? Share!