Podcast: Play in new window | Download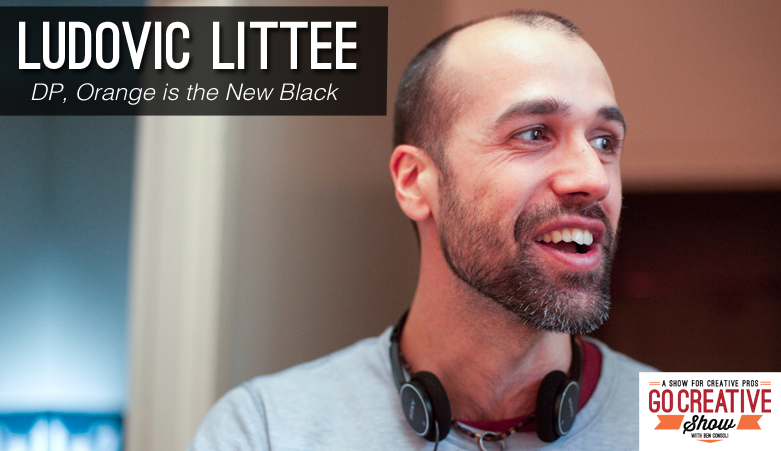 IN THIS EPISODE:
Today we invite Ludovic Littee, director of photography for Orange is the New Black. We discuss this massive Netflix hit and Ludovic's journey from First AC to camera operator to Director of Photography. What does a first AC really do, and why are they considered the unsung hero's of production. We discuss it all.
The Go Creative Show is supported by
Kessler – www.kesslercrane.com
Rule Boston Camera – www.rule.com
PremiumBeat.com
NewsShooter.com
Shutterstock

The PremiumBeat.com Song of the Week
Spotlight: Ludovic Littee
With over a decade in the film industry, Ludovic Littee has built an impressive career in feature film and television working with Steve McQueen, David Fincher and as Director of Photography for the current season of Orange is the New Black. We discuss all the lighting and shooting techniques that support the shows realistic approach, making the transition from Arri Alexa to the Panasonic Varicam 35, the future of 4K broadcast and more. We also dive deep into the responsibilities of the First Assistant Camera. What do they really do on set and why are they considered to be the unsung hero of any production.
Lighting techniques that promote realism and allow the actors to play

Why Barger Lights are being used on Orange is the new Black

Lighting for female characters with no makeup

Making the move from Alexa to Varicam 35. What are the pro's and con's

Making the move from Cooke lenses to Panavision Primo lenses

Moving the show from 2K to 4K and the future of 4K broadcast

The responsibilities of a First Assistant Camera

Why the future of a DIT could be bleak

Shooting Steve McQueens film "Shame"

and more…
SOME LINKS MENTIONED IN THE EPISODE:
SUBSCRIBE:
SHOW SUPPORTERS:
Kessler – Innovative Tools for Filmmaking
www.kesslercrane.com
Rule Boston Camera – Buy. Rent. Create.
www.rule.com
PremiumBeat – Premium Royalty-Free Music and Sound
www.premiumbeat.com
NewsShooter – Making the real world look as good as cinema
NewsShooter.com
Shutterstock – Premium Footage and Images
Shutterstock.com
Like this episode? Share!