Spider-Man Far From Home Cinematography (with Matthew Lloyd)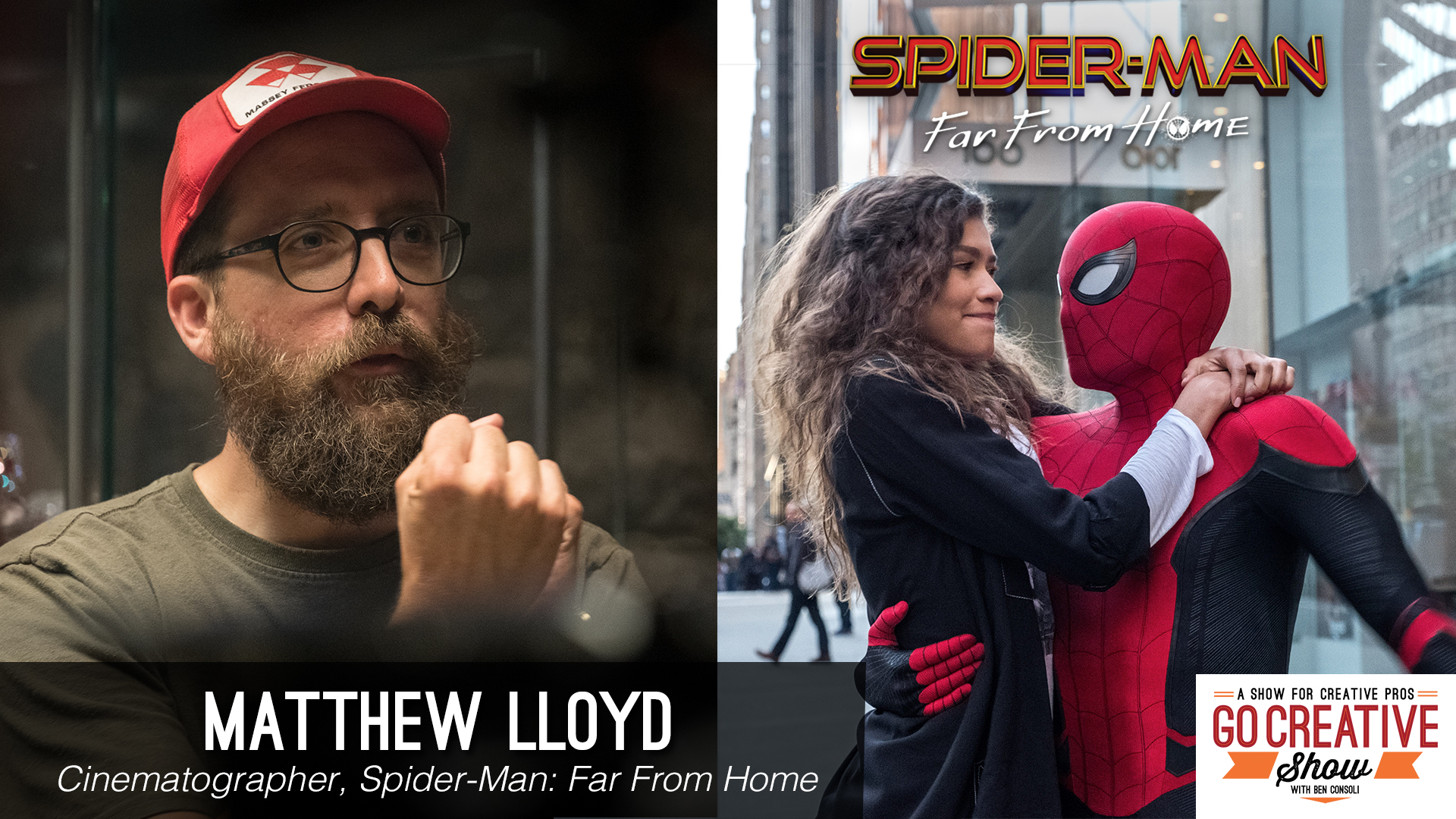 Matthew Lloyd, cinematographer for Spider-Man: Far From Home, takes us behind the scenes of the film and shares techniques for lighting and shooting massive visual effects scenes.
Matthew and Go Creative Show host, Ben Consoli, discuss working in Marvel's Cinematic Universe, using pre-vis to prep for shots with VFX, creating Spider-Man's holographic world, plus Matt's camera and lens choice, his experience with commercial and fashion filmmaking, audience questions and so much more!
What you will learn in this episode:
Working on a film in the Marvel Cinematic Universe
Matt's involvement during location scouting for SPIDER-MAN: FAR FROM HOME
The value of Pre-Vis for VFX scenes
Creating the holographic world
The camera and lenses used on SPIDER-MAN: FAR FROM HOME
Creating the look for SPIDER-MAN: FAR FROM HOME
Why every VFX shot has at least one practical element
Filming the swinging Spider-man shots
Matt's commercial and fashion cinematography
Tips on how to become a cinematographer
Go Creative Show audience questions
And more!
Show Links
The Go Creative Show is supported by:
Hedge – The fastest way to backup media.
Hedge
Rule Boston Camera – Buy. Rent. Create.
www.rule.com // Rule's Event Page
PremiumBeat – Premium Royalty-Free Music and Sound
www.premiumbeat.com
Shutterstock – Stock footage and photos you'll love
www.shutterstock.com
Magnanimous Rentals – Production equipment rentals and more
MagRents.com
PremiumBeat.com Song of the Week