Tales from the Loop Cinematography (with Jeff Cronenweth)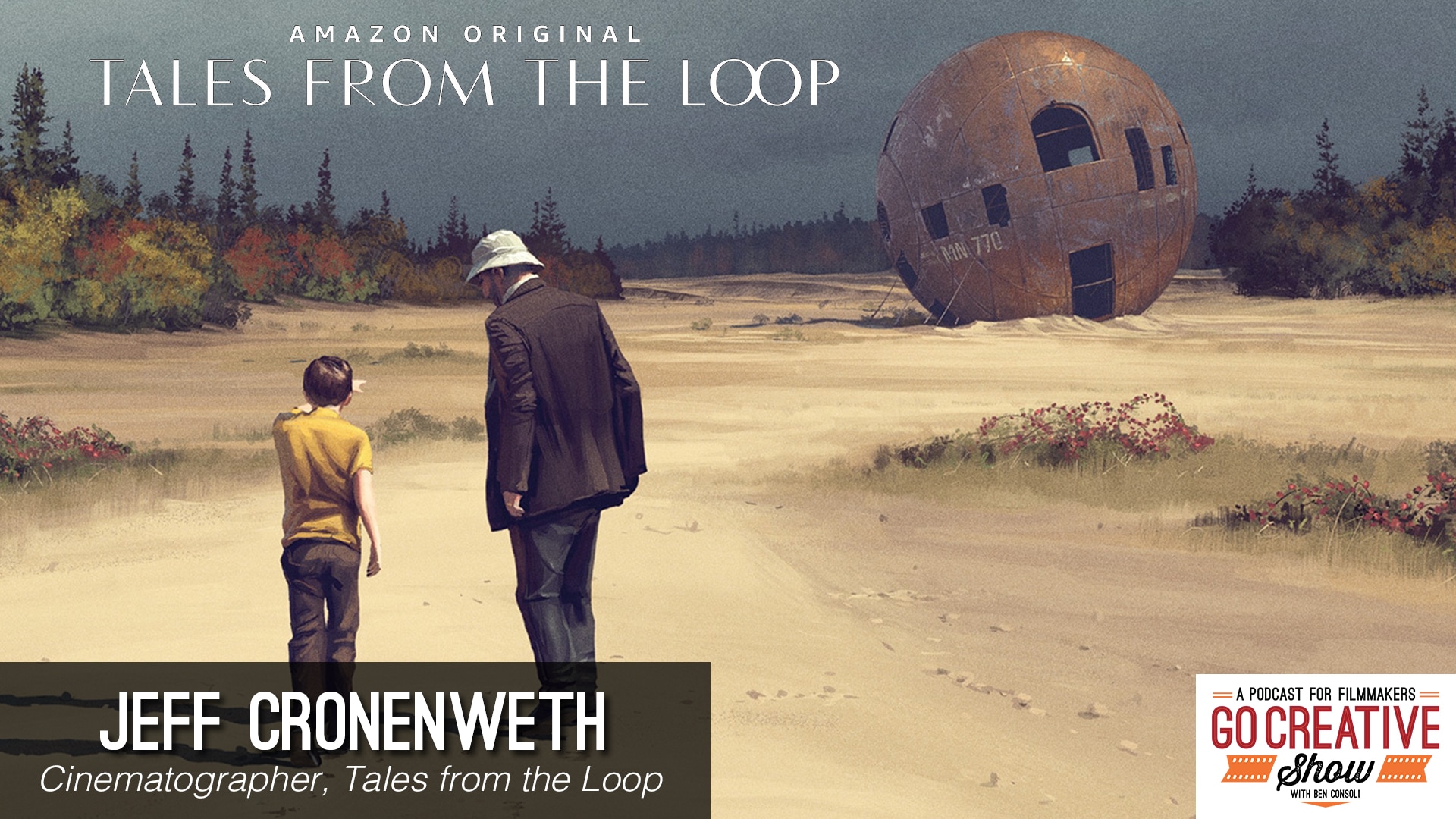 Cinematographer Jeff Cronenweth gives a behind the scenes look at Amazon's Tales from the Loop sci-fi series inspired by Simon Stålenhag.
Jeff and Go Creative Show host, Ben Consoli, discuss how Jeff's cinematography was inspired by the Simon Stålenhag paintings, the camera and lens packages used on the show, shooting with minimal coverage, blending science fiction with a period piece, working with visual effects artists, filming with haze, and more!
What you will learn in this episode:
Jeff Cronenweth's thoughts on COVID-19 (02:02)
Working on high profile music videos (05:56)
Origins of Tales from the Loop and the Simon Stålenhag paintings (10:57)
Visual approach to the series (13:13)
Shooting with minimal coverage (20:12)
Shooting on the Panavision DXL2 (22:14)
How the lenses gave the show a soft look (27:03)
Color grading and HDR (28:31)
Jeff's approach to filming for streaming (31:29)
Additional discussions about visual approach (33:45)
Relationship between visual effects and cinematography (48:23)
Challenges of filming with haze on location (55:03)
And more!
Show Links
The Go Creative Show is supported by:
MZed – Education for Creatives
https://gocreativeshow.com/mzed
PostLab – Stress-free collaboration for Final Cut Pro X
https://gocreativeshow.com/postlab