Terrence Malick's A Hidden Life Cinematography (with Joerg Widmer)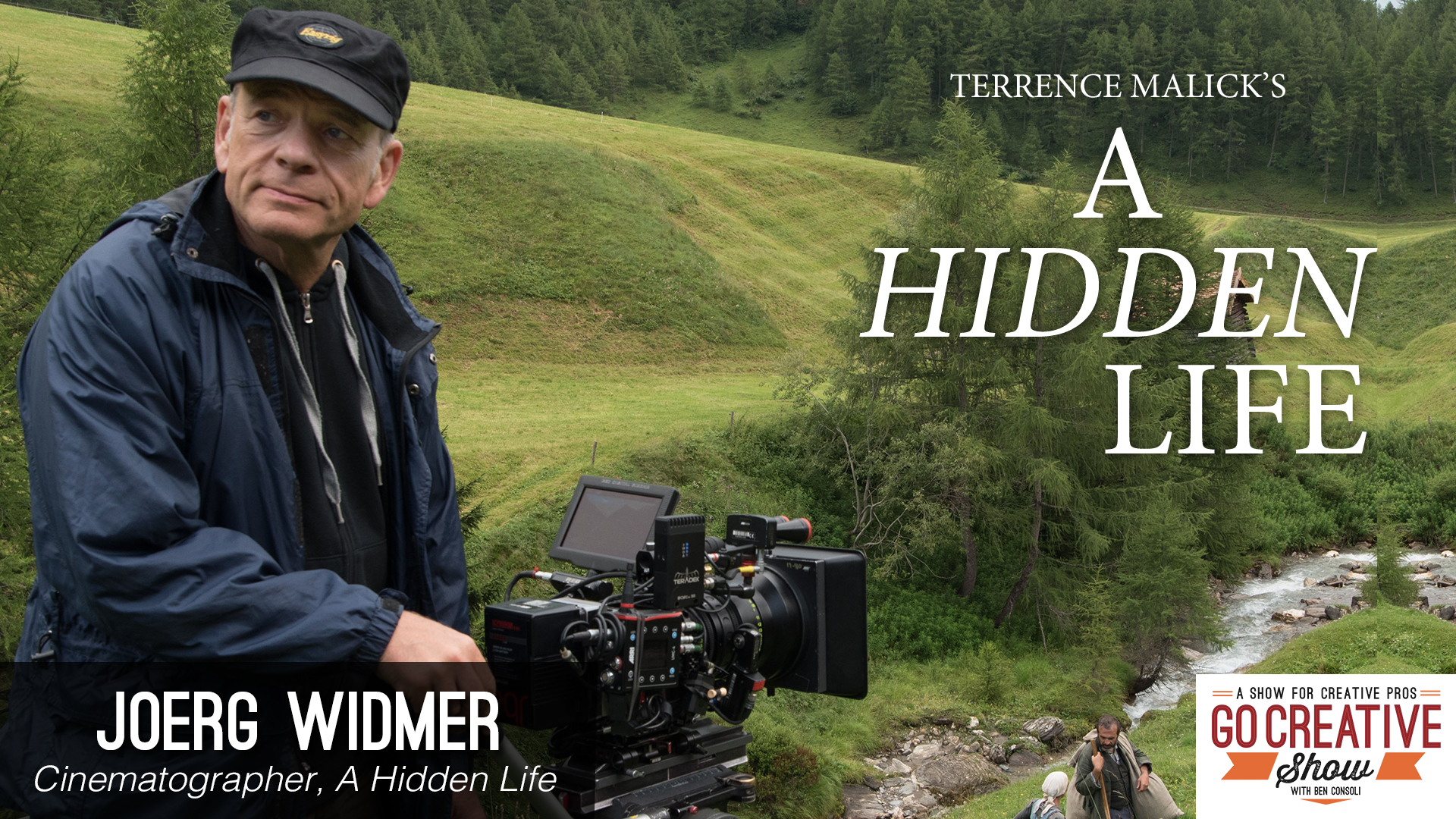 Go behind the scenes of Terrence Malick's A Hidden Life with cinematographer Joerg Widmer.
Joerg and Go Creative Show host, Ben Consoli, discuss working with director Terrence Malick, the challenges of shooting ONLY on wide angle lenses, going from camera operator to cinematographer, and more!
What you will learn in this episode:
The camera and lens packages for A Hidden Life (07:35)
Working with director Terrence Malick
Challenges of shooting with only wide lenses (11:01)
Why the longest take was almost an hour
The challenges of lighting A Hidden Life (21:33)
Why Joerg was able to get away with barely any coverage (29:07)
Making the jump from camera operator to director of photography (34:10)
Shooting on location (39:19)
Why post-production took 2 years to complete (43:15)
Joerg's relationship with the colorist
The most challenging scene in the film (48:05)
The one piece of gear Joerg has on every shoot (51:08)
And more!
Show Links
The Go Creative Show is supported by:
Hedge – The fastest way to backup media.
Hedge
Rule Boston Camera – Buy. Rent. Create.
www.rule.com // Rule's Event Page
PremiumBeat – Premium Royalty-Free Music and Sound
www.premiumbeat.com
Shutterstock – Stock footage and photos you'll love
www.shutterstock.com
PremiumBeat.com Song of the Week