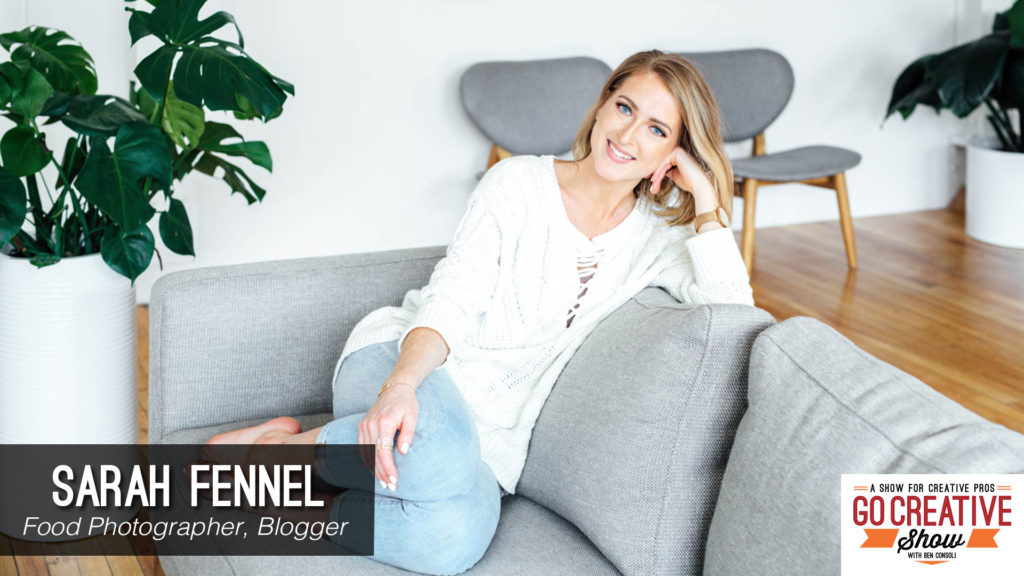 IN THIS EPISODE:
Sarah Fennel is a photographer and founder of Foodtography School where she teaches her students how to master the skill of food photography. She joins commercial director and Go Creative Show host Ben Consoli to talk about her career, creating her brand, and tons of tips you can use now to enhance your own food photography. 
The Go Creative Show is supported by
Hedge
Rule Boston Camera
PremiumBeat
Shutterstock
News Shooter

The PremiumBeat.com Song of the Week
Listen to this weeks full track: Yes She Can by Tiny Music
Spotlight: Sarah Fennel
The benefits of shooting film
How Sarah Fennel started the hugely successful Broma Bakery blog and website
When to quit your job and blog full-time
Learn the business of food photography at FoodtographySchool.com
Lighting for film vs. digital
Tips for food photography you can use now
What is the perfect lighting for food photography
What is in Sarah's camera bag may surprise you
The 3 primary angles for food photography
and much more
SUBSCRIBE:
LINKS:
SHOW SUPPORTERS:
Hedge – The fastest way to backup media.
Hedge
Rule Boston Camera – Buy. Rent. Create.
www.rule.com // Rule's Event Page
PremiumBeat – Premium Royalty-Free Music and Sound
www.premiumbeat.com
Shutterstock – Stock footage and photos you'll love
www.shutterstock.com
News Shooter – Making the real world look as good as cinema
NewsShooter.com
Like this episode? Share!