Podcast: Play in new window | Download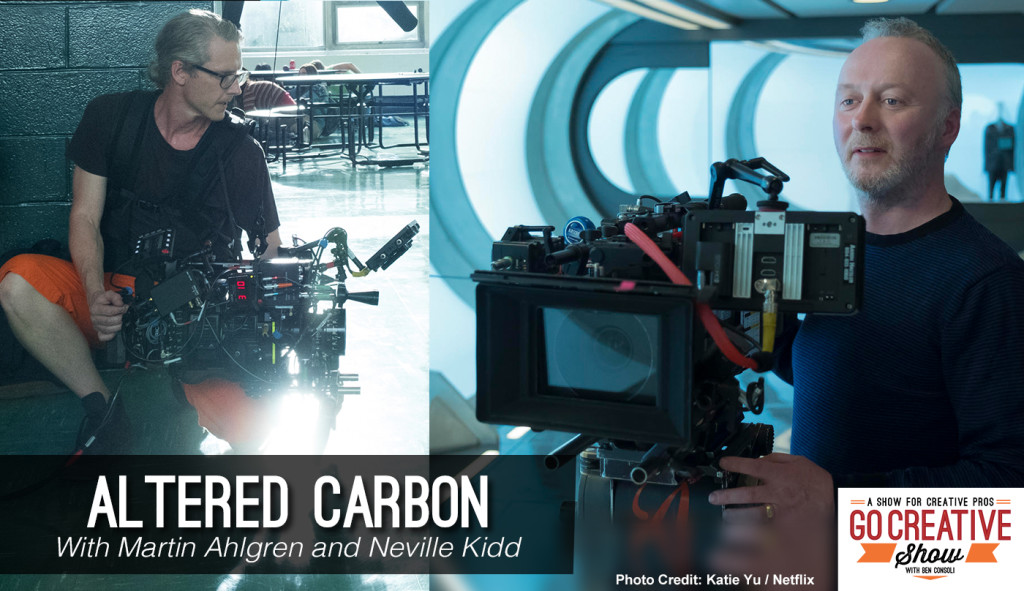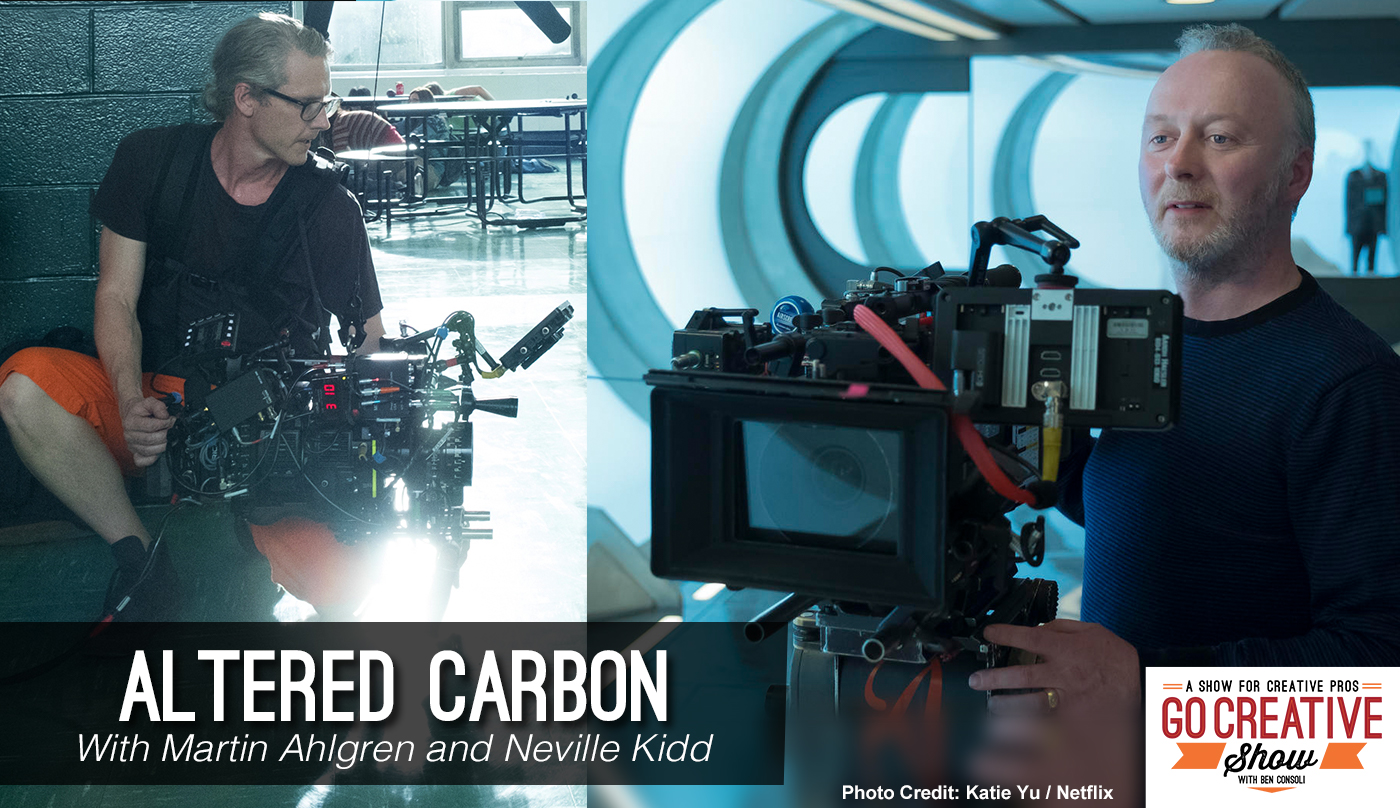 IN THIS EPISODE:
Today we explore the cinematography of Altered Carbon with Directors of Photography Martin Ahlgren and Neville Kidd.
The Go Creative Show is supported by
Hedge
Rule Boston Camera
PremiumBeat
Shutterstock
News Shooter

The PremiumBeat.com Song of the Week
Spotlight: Martin Ahlgren and Neville Kidd
The cinematography of Altered Carbon
The collaborative workflow between Martin and Neville
What was the visual inspiration for Altered Carbon's iconic look
Planning for the future of lighting
Shooting on 360 degree sets
Why the futuristic look of Altered Carbon nods to the past
Mixing Canon and Cooke lenses
Data management
Shooting stunt and fight sequences
and much much more!
SUBSCRIBE:
LINKS:
SHOW SUPPORTERS:
Hedge – The fastest way to backup media.
Hedge
Rule Boston Camera – Buy. Rent. Create.
www.rule.com // Rule's Event Page
PremiumBeat – Premium Royalty-Free Music and Sound
www.premiumbeat.com
Shutterstock – Stock footage and photos you'll love
www.shutterstock.com
News Shooter – Making the real world look as good as cinema
NewsShooter.com
Like this episode? Share!