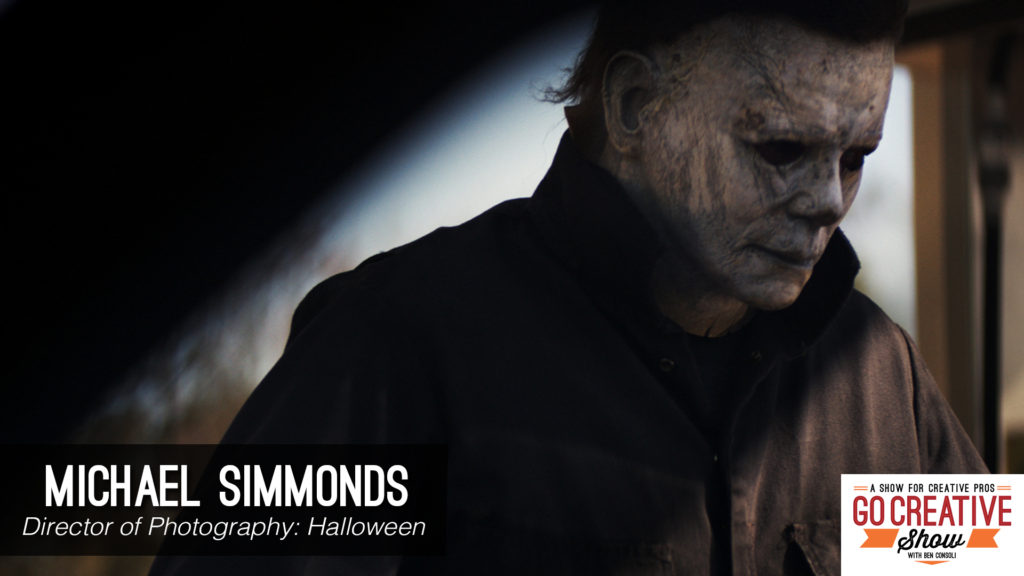 IN THIS EPISODE:
Michael Simmonds is the director of photography for the 2018 sequel to the classic horror film Halloween. Michael and Go Creative Show host Ben Consoli discuss shooting the film, working with director David Gordon Green, the parallels between horror and comedy and filmmaking philosophies that everyone can use.
The Go Creative Show is supported by
Hedge
Rule Boston Camera
PremiumBeat
Shutterstock
News Shooter

The PremiumBeat.com Song of the Week
Spotlight: Michael Simmonds
How John Carpenter was involved in the film
Working with David Gordon Green
The parallels between comedy and horror
Being adaptable as a cinematographer
How to modernize the original Halloween film
When to use camera motion
and much more
SUBSCRIBE:
LINKS:
SHOW SUPPORTERS:
Hedge – The fastest way to backup media.
Hedge
Rule Boston Camera – Buy. Rent. Create.
www.rule.com // Rule's Event Page
PremiumBeat – Premium Royalty-Free Music and Sound
www.premiumbeat.com
Shutterstock – Stock footage and photos you'll love
www.shutterstock.com
News Shooter – Making the real world look as good as cinema
NewsShooter.com
Like this episode? Share!