The Cinematography of Honey Boy (with Natasha Braier)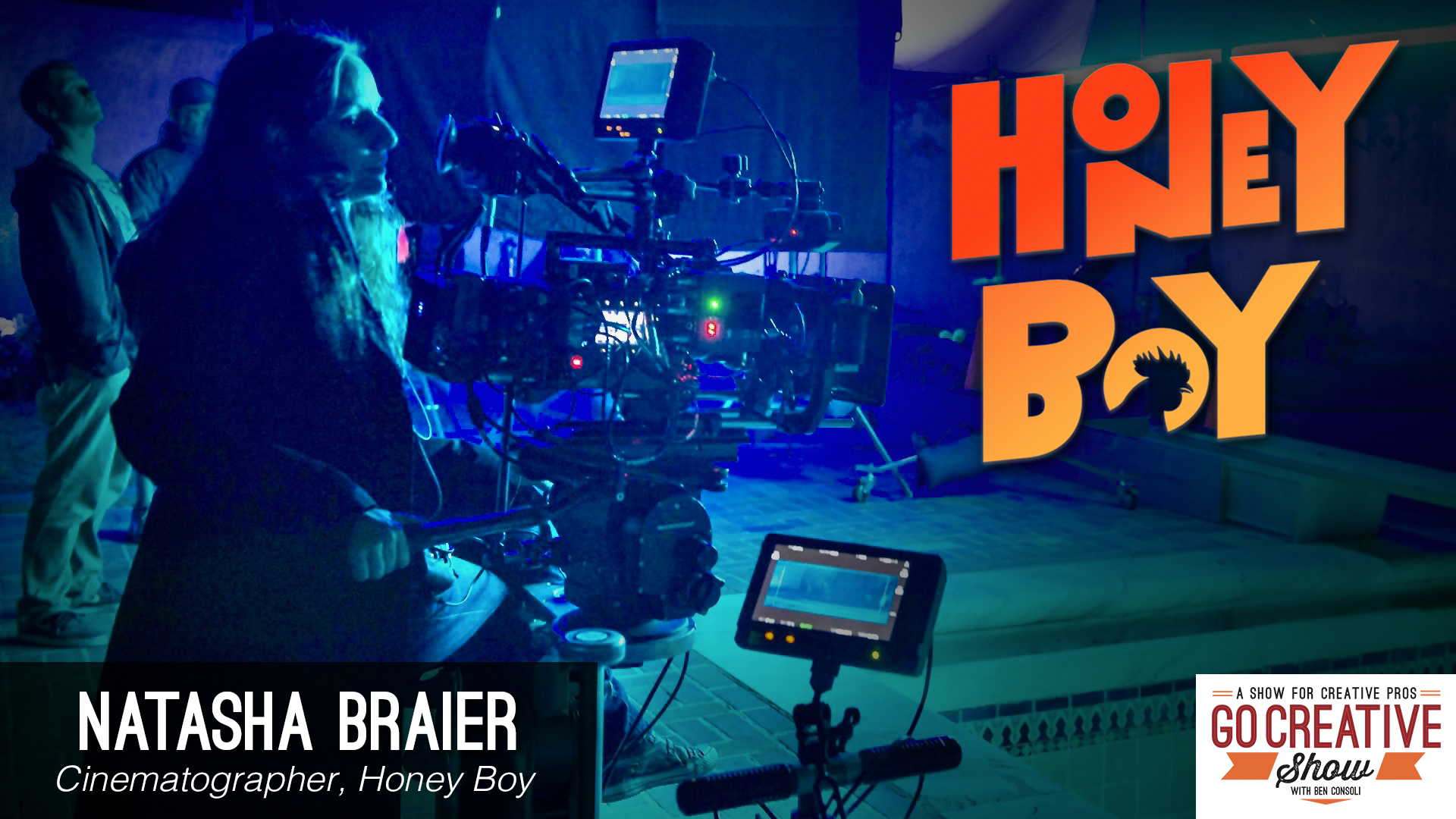 Learn how the Honey Boy cinematographer Natasha Braier brought her strong visual approach to create the films unique look.
Natasha and Go Creative Show host, Ben Consoli, discuss how the film's star, Shia LaBeouf, wrote and acted in the film, her unique approach to adding artifacts onto the lenses, and much more!
What you will learn in this episode:
How audiences are reacting to Honey Boy's compelling story (02:59)
Why Shia LaBeouf did not want this to be an auto-biographical film (06:15)
Natasha's documentary-style visual approach (14:50)
Finding a crew on a low budget (20:23)
Honey Boy's unique lighting approach (25:27)
The camera and lens package for Honey Boy (39:35)
Natasha's innovative approach to adding lens artifacts (45:09)
Shooting for the edit – filming the opening flashback scenes (52:24)
And more!
Show Links
The Go Creative Show is supported by:
PostLab – Stress-free collaboration for Final Cut Pro X.
https://gocreativeshow.com/postlab
Rule Boston Camera – Buy. Rent. Create.
www.rule.com // Rule's Event Page