The Cinematography of Stranger Things (with Tim Ives) GCS099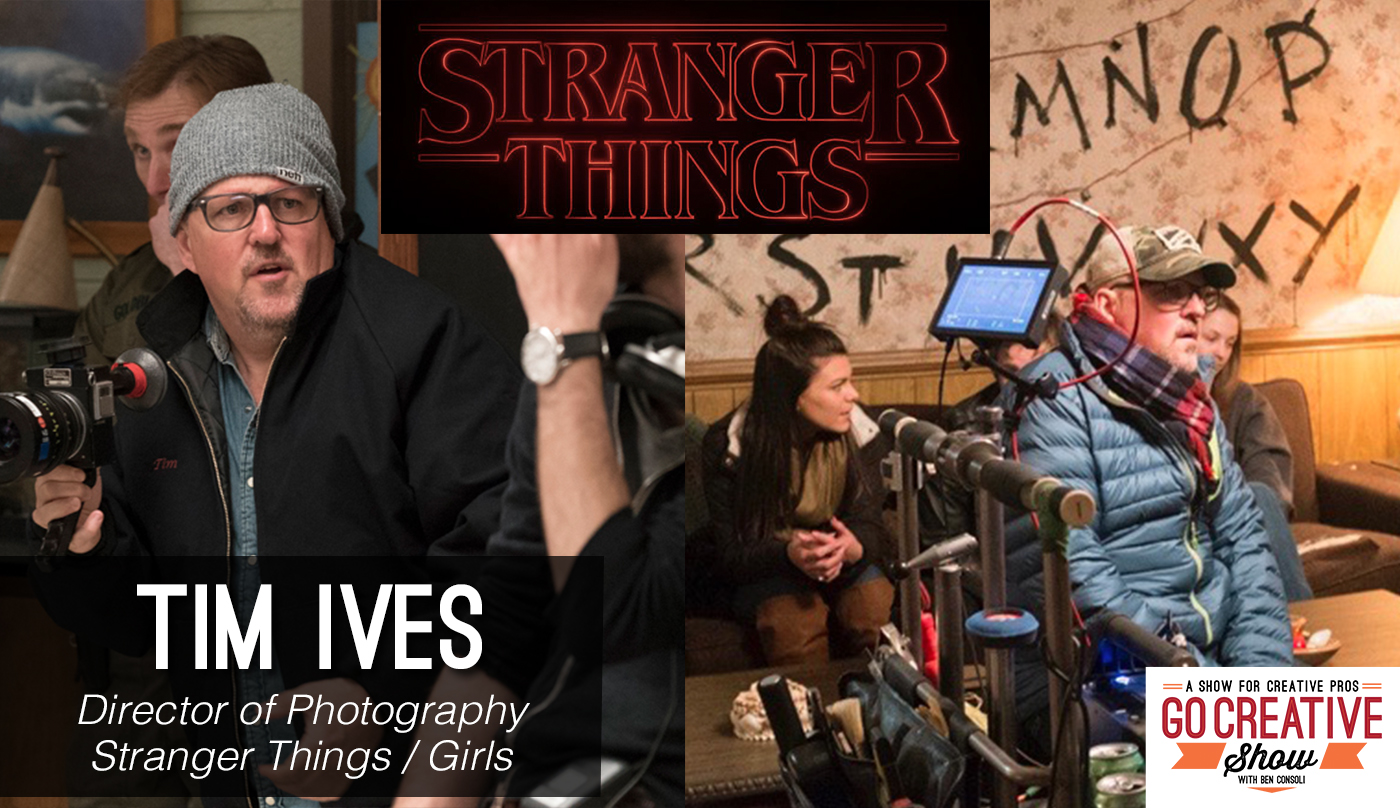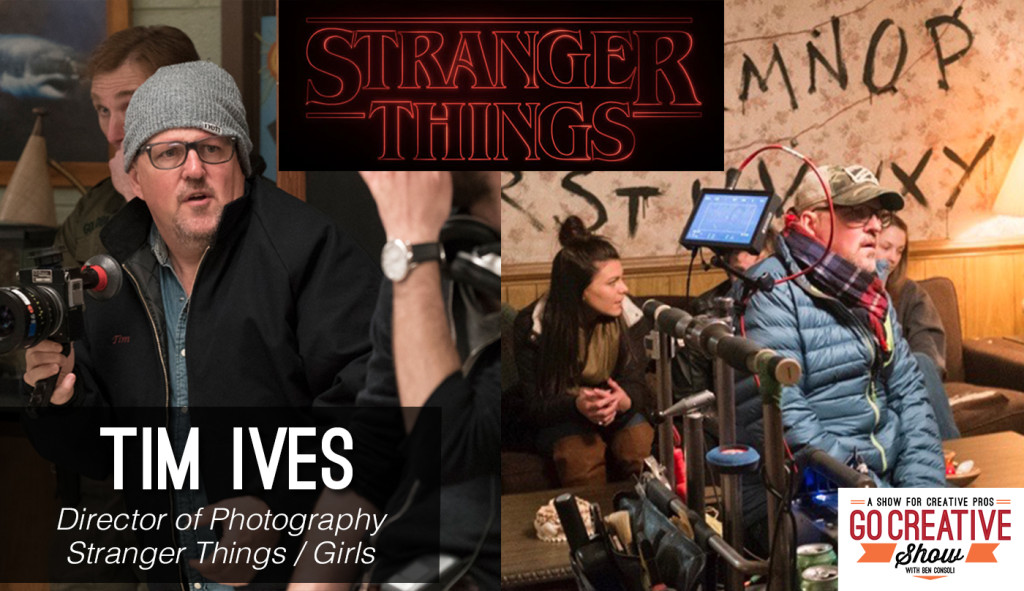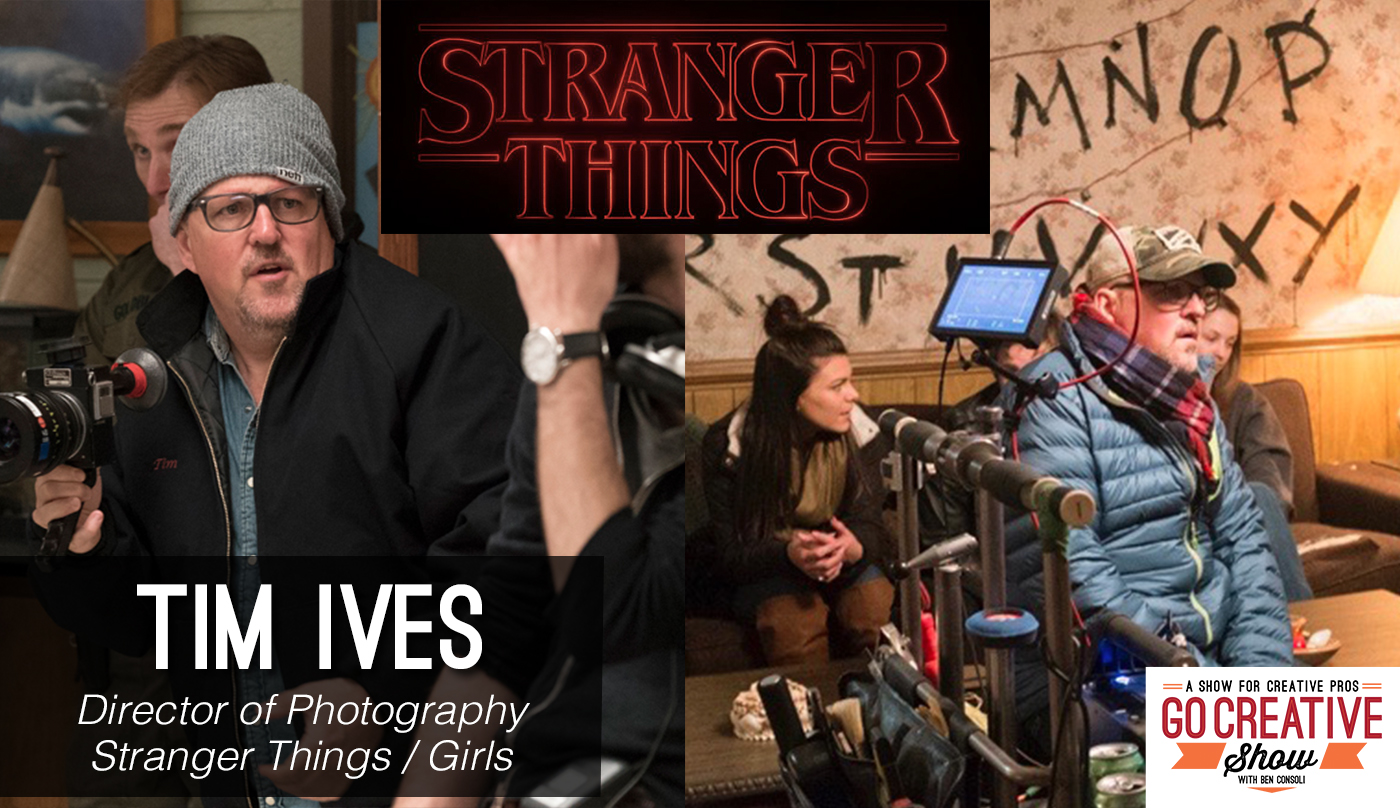 IN THIS EPISODE:
Tim Ives is the visionary cinematographer behind this summers massive hit show Stranger Things and we discuss all the lighting and lensing techniques that give Stranger Things its retro-iconic look.
The Go Creative Show is supported by
Hedge For Mac
Kessler Crane
Rule Boston Camera
PremiumBeat
News Shooter
Shutterstock

The PremiumBeat.com Song of the Week
Listen to this weeks full track: Home Organ by Zach Nicita
Spotlight: Tim Ives
The Netflix hit show Stranger Things, is clearly the breakout hit of the summer with its brilliantly told story, impeccable acting, and masterful directing. But it's the 80's inspired iconic look of Stranger Things that has the world begging for more and we have cinematographer Tim Ives on the show to talk all about it. Tim has been shooting award winning television shows, commercials, and music videos since 1995, most recently shooting the pilot for Mr. Robot and multiple seasons of HBO's GIRLS. We talk about his entire career, his love of photography, and how the look he created for Stranger Things is a throw-back masterpiece.
The cinematography of Stranger Things

How the 1990's were the golden age of music videos

The parallel between film and music industries

Shooting TV Pilots

The title sequence and music of Stranger Things

Restraint in cinematography

Shooting on RED and Leica Summicron's to create a retro 80's look

Practical special effects and the floating artifacts of The Upside Down

Working with child actors

The cinematography of Girls and Mr. Robot

Capturing New York City as a cinematographer

and much much more!
SOME LINKS MENTIONED IN THE EPISODE:
SUBSCRIBE:
SHOW SUPPORTERS:
Hedge for Mac – The fastest way to backup media.
HedgeForMac.com
Kessler – Innovative Tools for Filmmaking
www.kesslercrane.com
Rule Boston Camera – Buy. Rent. Create.
www.rule.com // Rule's Event Page
PremiumBeat – Premium Royalty-Free Music and Sound
www.premiumbeat.com
News Shooter – Making the real world look as good as cinema
NewsShooter.com
Shutterstock – Premium Footage and Images
Shutterstock.com