Podcast: Play in new window | Download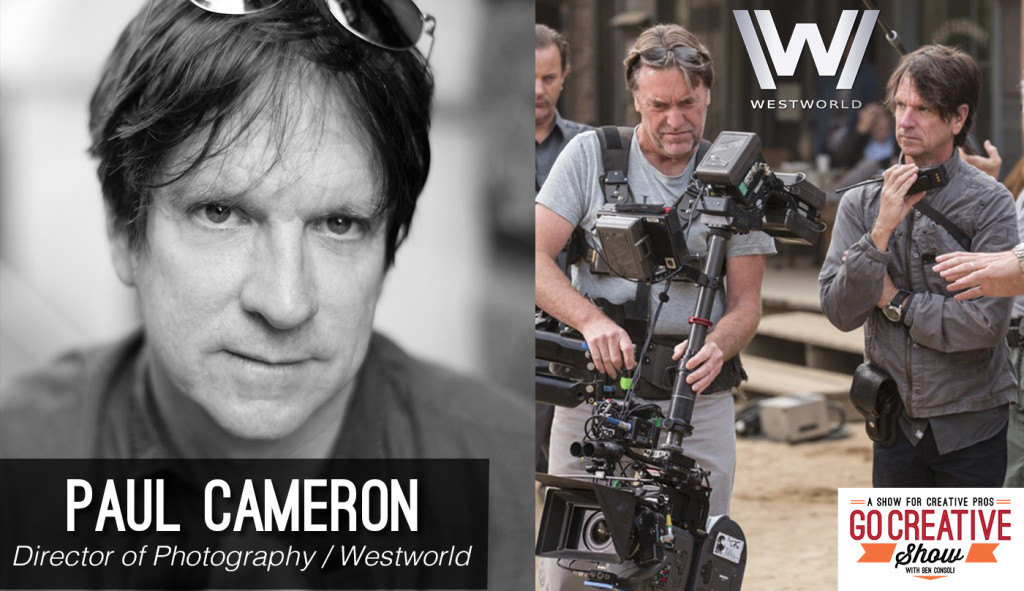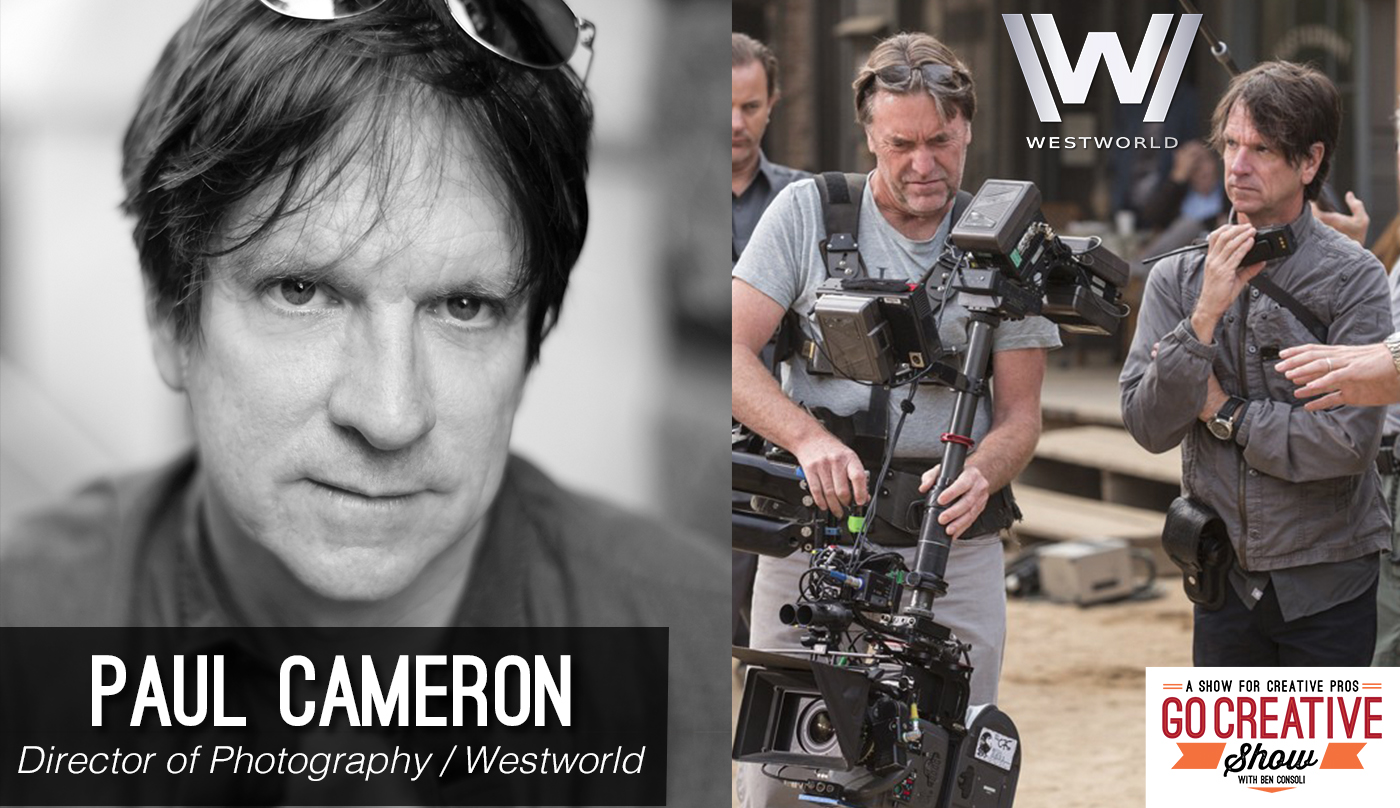 IN THIS EPISODE:
Director of Photography Paul Cameron joins us to discuss his work on the HBO series Westworld and how he masterfully blends a western with science fiction.
The Go Creative Show is supported by
Hedge For Mac
Kessler Crane
Rule Boston Camera
PremiumBeat
News Shooter
Shutterstock

The PremiumBeat.com Song of the Week
Spotlight: Paul Cameron
Paul Cameron is the visionary director of photography for countless feature films, television shows and commercials and he's here today to discuss his work on the HBO series Westworld. Paul and I discuss all his lighting and lensing techniques, working with Jonathan Nolan, shooting on film, not relying on visual effects, and how Paul masterfully combined a western with science fiction.
Working with Jonathan Nolan

The benefits of shooting for a writer/director

Shooting on film

Not relying on visual effects

How to make science fiction more relatable

Lighting and lensing choices

How to shoot repetition in different ways

Shooting the upcoming Pirates of the Caribbean film

How does big-budget TV compare to feature film

and much much more!
SOME LINKS MENTIONED IN THE EPISODE:
SUBSCRIBE:
SHOW SUPPORTERS:
Hedge for Mac – The fastest way to backup media.
HedgeForMac.com
Kessler – Innovative Tools for Filmmaking
www.kesslercrane.com
Rule Boston Camera – Buy. Rent. Create.
www.rule.com // Rule's Event Page
PremiumBeat – Premium Royalty-Free Music and Sound
www.premiumbeat.com
News Shooter – Making the real world look as good as cinema
NewsShooter.com
Shutterstock – Premium Footage and Images
Shutterstock.com
Like this episode? Share!