Podcast: Play in new window | Download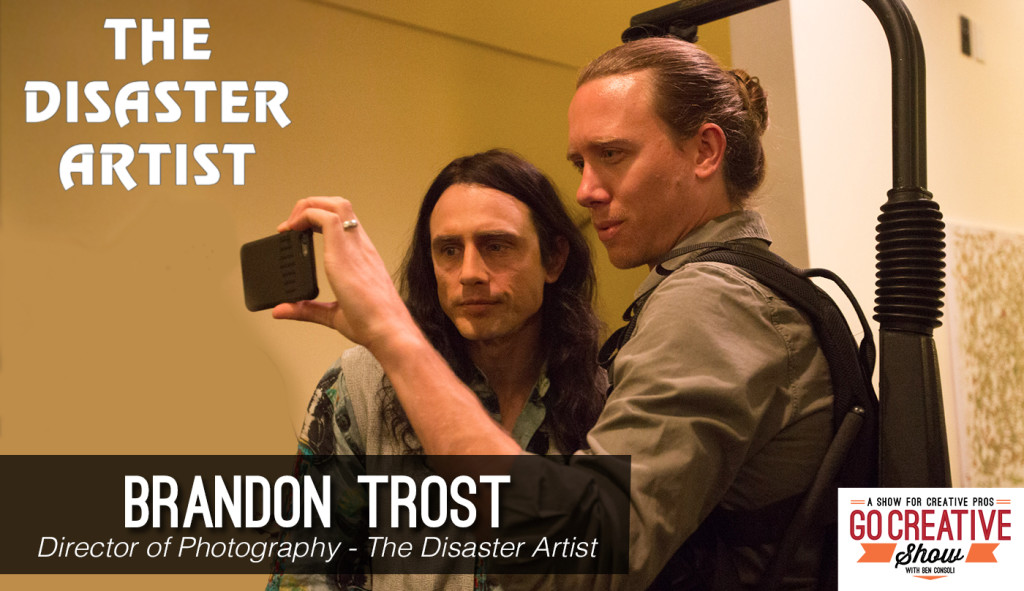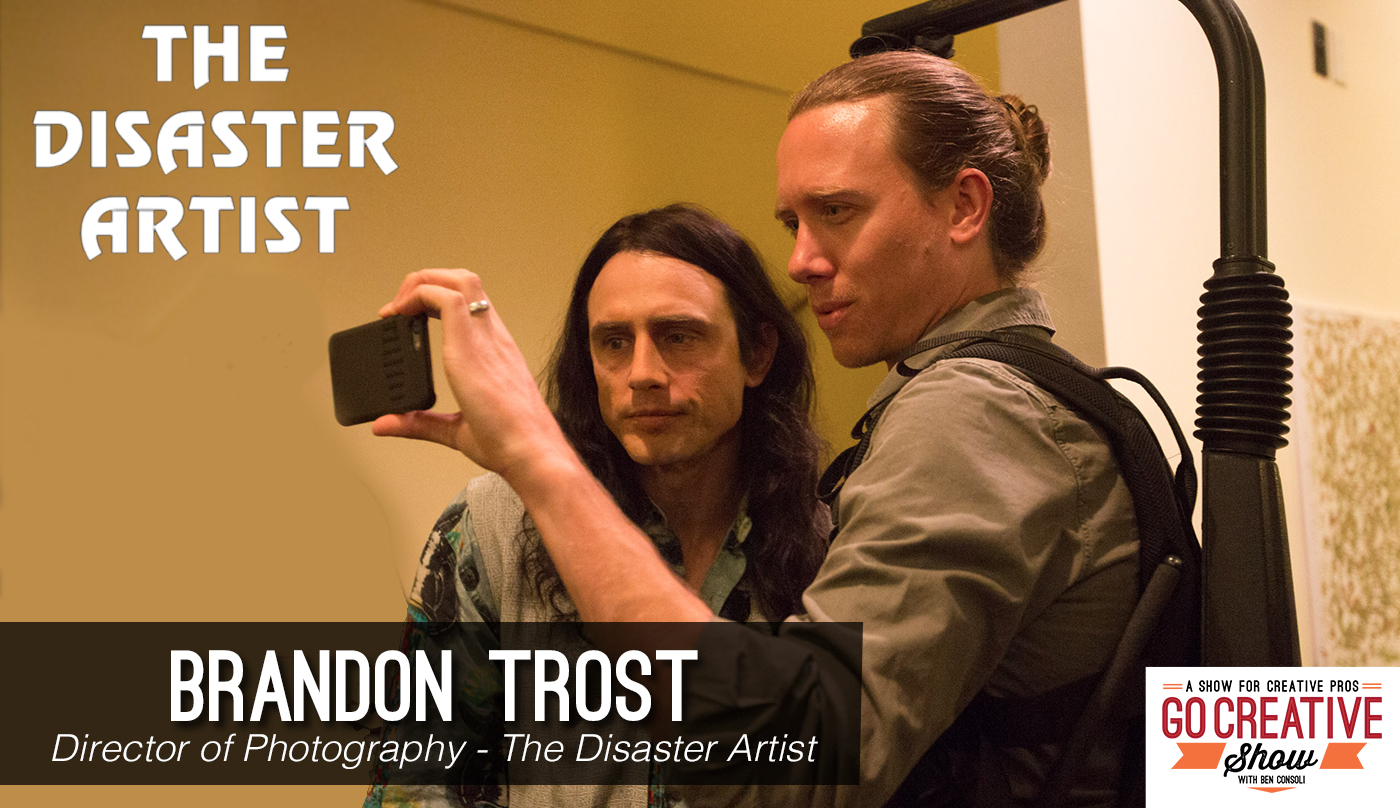 IN THIS EPISODE:
Brandon Trost is the Director of Photography for The Disaster Artist and is on the show today to discuss his cinematic technique to comedy films, and recreating the cult hit, The Room.
The Go Creative Show is supported by
Hedge
Kessler Crane
Rule Boston Camera
PremiumBeat
Shutterstock
News Shooter

The PremiumBeat.com Song of the Week
Spotlight: Brandon Trost
Brandon Trost is the Director of Photography for The Disaster Artist and has been credited as one of the driving forces behind the changing look of comedy films. Brandon talks about his simple and practical approach to lighting, shooting handheld for The Disaster Artist and how with the help of James Franco, Seth Rogan and Tommy Wiseau, he recreated the highly flawed, and adored, look of the cult film The Room.
TOPICS:
The experience of watching THE ROOM live
Working with Seth Rogan and James Franco
Why you should be listening to The Disaster Artist audio book
Recreating THE ROOM
Lighting with practices
The similarities between Tommy Wiseau and James Franco
Shooting handheld for The Disaster Artists
The special lens adjustments made to give The Disaster Artist it's unique look
Brandon's cinematography techniques for shooting comedy
and much much more!
SUBSCRIBE:
LINKS:
Go Creative Show 1 Million Download Celebration FREE TICKETS
SHOW SUPPORTERS:
Hedge – The fastest way to backup media.
Hedge
Kessler – Innovative Tools for Filmmaking
www.kesslercrane.com
Rule Boston Camera – Buy. Rent. Create.
www.rule.com // Rule's Event Page
PremiumBeat – Premium Royalty-Free Music and Sound
www.premiumbeat.com
Shutterstock – Stock footage and photos you'll love
www.shutterstock.com
News Shooter – Making the real world look as good as cinema
NewsShooter.com
Like this episode? Share!