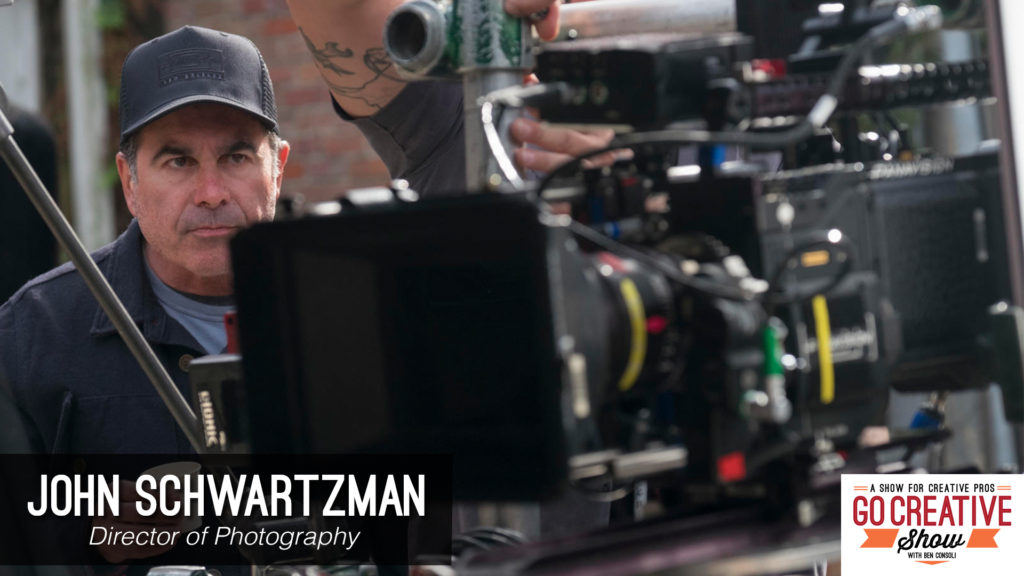 IN THIS EPISODE:
THE CINEMATOGRAPHY OF THE HIGHWAYMEN
John Schwartzman is the legendary cinematographer behind the lens of classic films like The Rock, Seabiscuit, Armageddon, Pearl Harbor, The Founder, and Jurassic World. He joins Go Creative Show host Ben Consoli discuss his amazing career, tips for budding cinematographers, and his film, The Highwaymen.
The Go Creative Show is supported by
Hedge
Rule Boston Camera
PremiumBeat
Shutterstock
Magnanimous Rentals

The PremiumBeat.com Song of the Week
What you will learn in this episode
Working with movie studios vs streaming services
Filming for tv's, phones and tablets
Working with directors
John's pre-production process
Achieving the look for THE HIGHWAYMEN
Lighting THE HIGHWAYMEN
John's preferred camera and lens packages
Shooting film vs digital
The challenges of shooting in the mud
The importance of a good relationship with colorists
and much more
SUBSCRIBE:
LINKS:
SHOW SUPPORTERS:
Hedge – The fastest way to backup media.
Hedge
Rule Boston Camera – Buy. Rent. Create.
www.rule.com // Rule's Event Page
PremiumBeat – Premium Royalty-Free Music and Sound
www.premiumbeat.com
Shutterstock – Stock footage and photos you'll love
www.shutterstock.com
Magnanimous Rentals – Production equipment rentals and more
MagRents.com
Like this episode? Share!