The Invisible Man Cinematography (with Stefan Duscio ACS)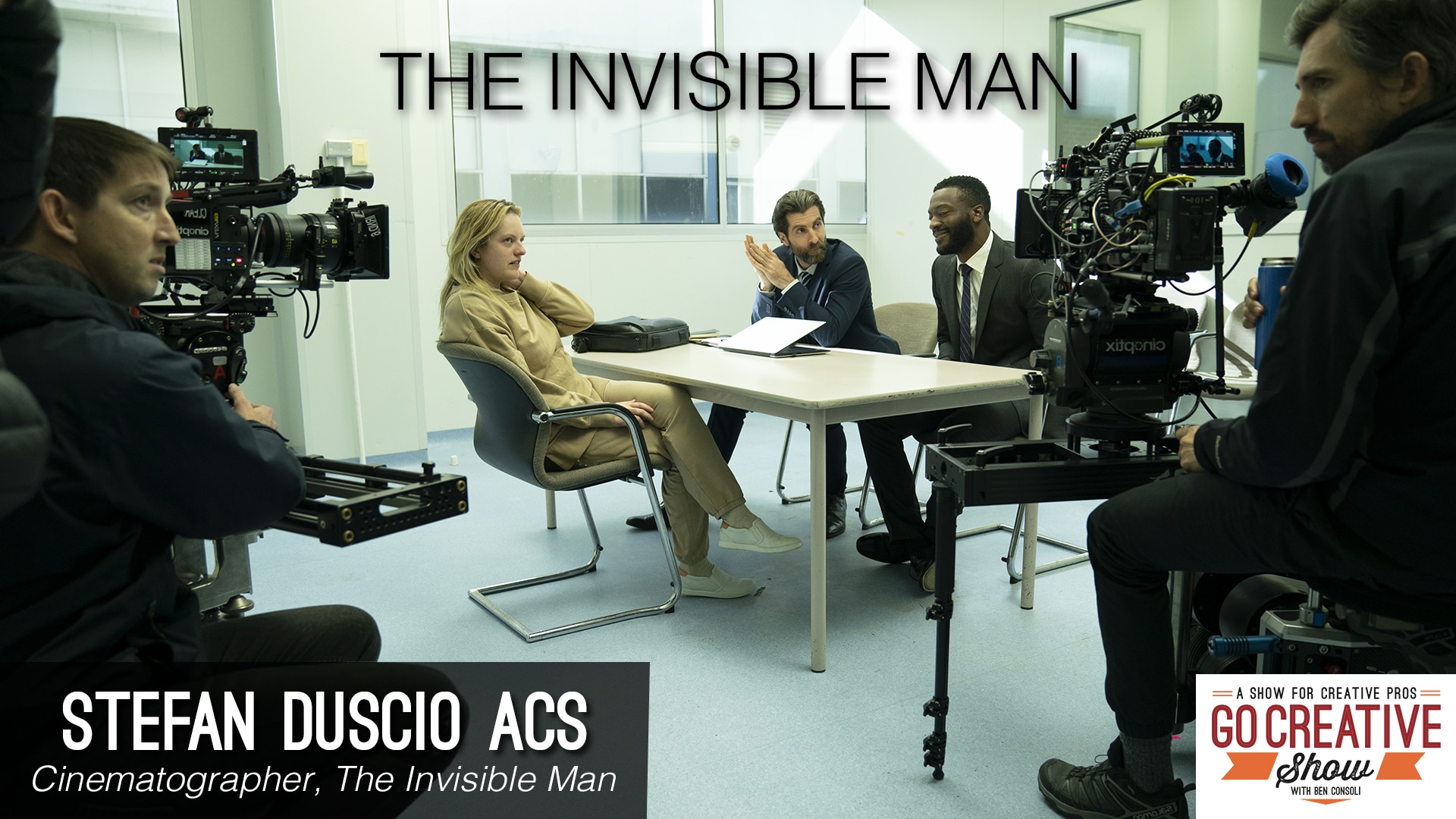 The Making of The Invisible Man with cinematographer Stefan Duscio ACS.
Stefan Duscio and Go Creative Show host, Ben Consoli, discuss the technical issues behind filming an invisible character, using a robotic camera for VFX shots and the value of unmotivated camera movement. We also discuss why Stefan still uses a light meter, filming with the Alexa Mini LF and how he prepared for an IMAX release!
What you will learn in this episode:
The original 1933 version of THE INVISIBLE MAN (02:01)
Stefans pre-production process (05:15)
Pitching ideas and treatments to directors (14:55)
The technical approach to filming an invisible character (21:08)
Filming the kitchen fight scene in THE INVISIBLE MAN (27:12)
Stefan's approach to lighting (32:48)
Using a robotic camera to create unmotivated camera movement (35:52)
Filming as much in-camera as possible (38:57)
The camera and lens package on THE INVISIBLE MAN (48:42)
What it's like having a film released in IMAX (56:33)
Stefan's filmmaking philosophy (59:02)
Stefan's use of natural light (01:02:22)
Why Stefan still uses a light meter (01:07:47)
And more!
Show Links
The Go Creative Show is supported by:
PostLab – Stress-free collaboration for Final Cut Pro X.
https://gocreativeshow.com/postlab
Rule Boston Camera – Buy. Rent. Create.
www.rule.com // Rule's Event Page