Podcast: Play in new window | Download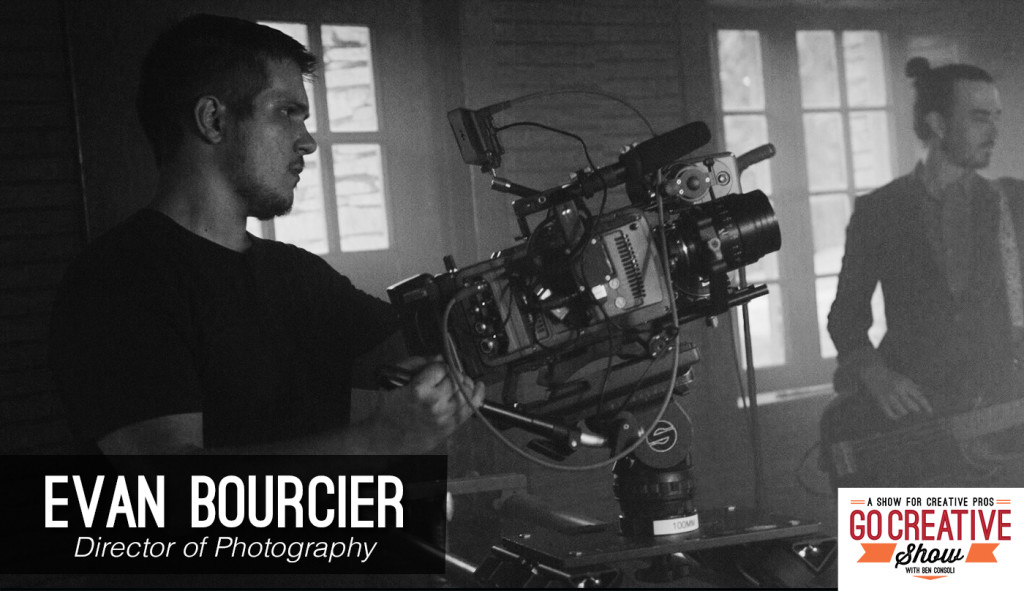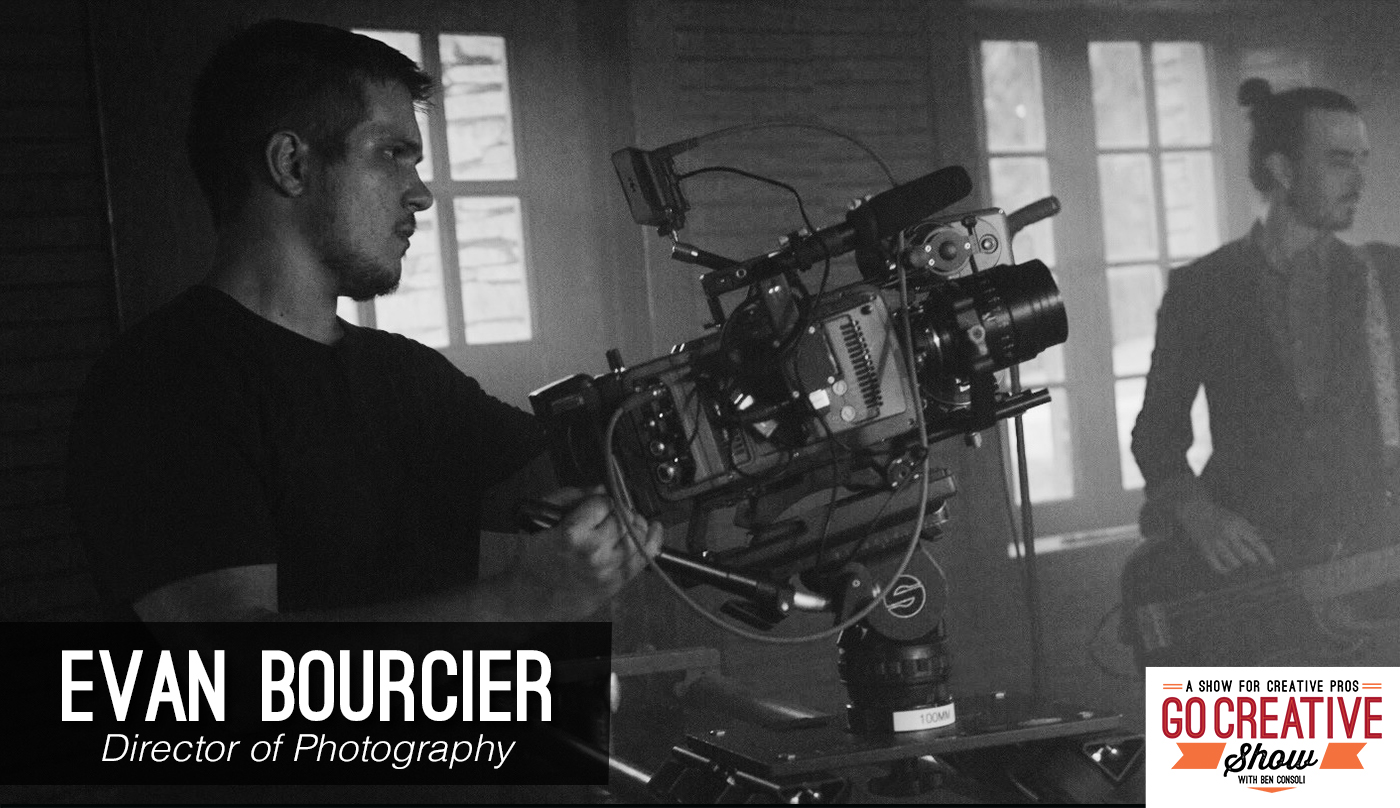 IN THIS EPISODE:
Evan Bourcier is an award-winning director of photography, blogger, podcast host and creator of the Super Secret Film Blog and he's on today's shot to talk about the production industry, gear, on-set etiquette and more.
The Go Creative Show is supported by
Hedge For Mac
Kessler Crane
Rule Boston Camera
PremiumBeat
News Shooter

The PremiumBeat.com Song of the Week
Listen to this weeks full track: Brickhouse by Stuart Rau
Spotlight: Evan Bourcier
Evan Bourcier is an award winning Director of Photography, podcast host, blogger, and creator of the Super Secret Film Blog where he curates information and discussion from filmmakers across the world. Evan and I discuss the state of the production industry for filmmakers and content producers, our favorite new gear, on-set etiquette, the value of sharing information, and so much more.
The value of sharing information

Discussing budget with your peers and clients

Social life vs work life, is there a boundary

Using social media to build your brand as a shooter/director

The ethics of sharing your work online

The value of challenging yourself

The pro's and con's of being a one-man-band videographer

Evan's switch from Red to Alexa

Evan's favorite production gear

and much much more!
SOME LINKS MENTIONED IN THE EPISODE:
SUBSCRIBE:
SHOW SUPPORTERS:
Hedge for Mac – The fastest way to backup media.
HedgeForMac.com
Kessler – Innovative Tools for Filmmaking
www.kesslercrane.com
Rule Boston Camera – Buy. Rent. Create.
www.rule.com // Rule's Event Page
PremiumBeat – Premium Royalty-Free Music and Sound
www.premiumbeat.com
News Shooter – Making the real world look as good as cinema
NewsShooter.com
Like this episode? Share!