The Trial of The Chicago 7 Cinematography (with Phedon Papamichael ASC)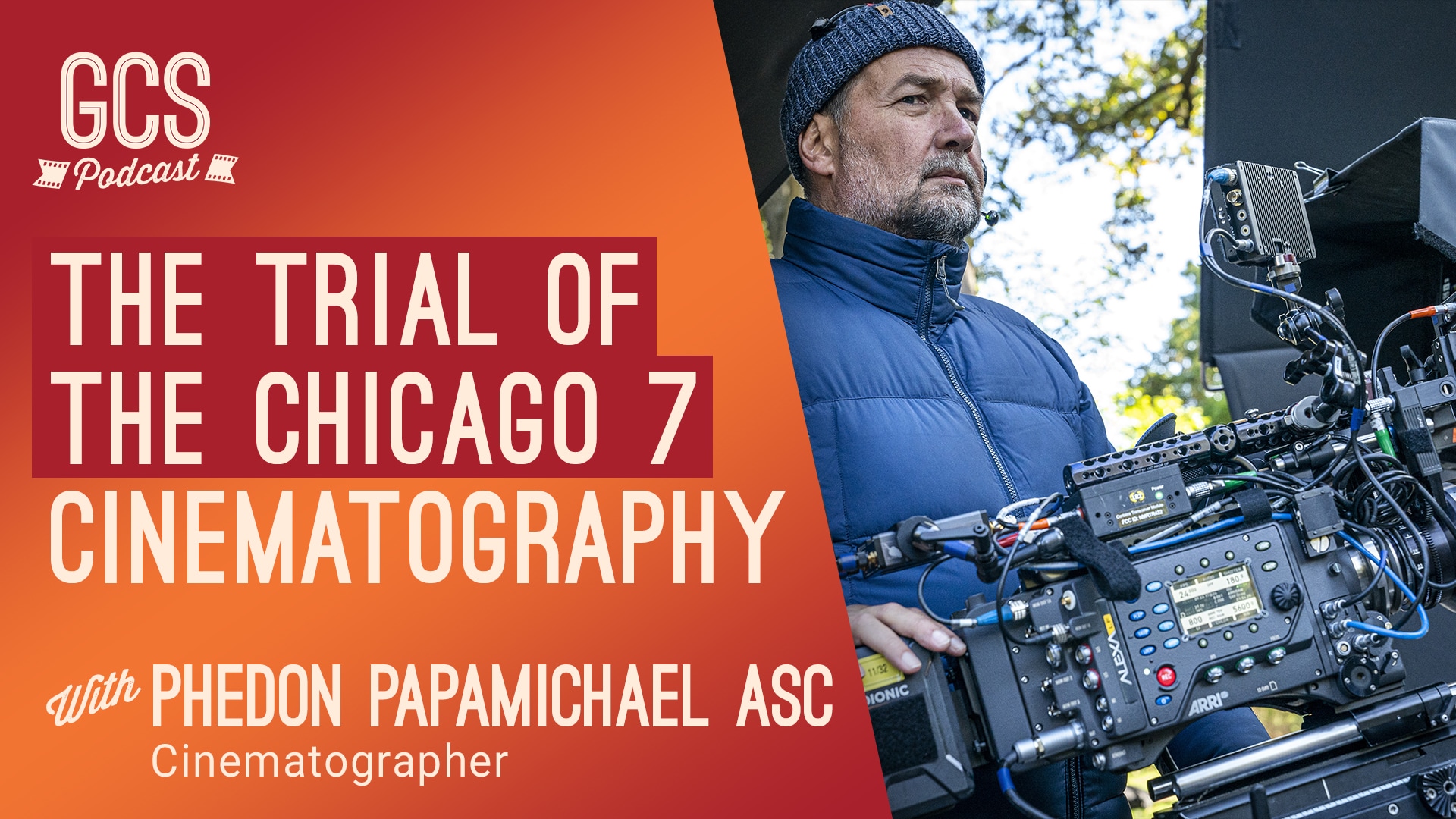 Aaron Sorkin's Golden Globe-nominated film THE TRIAL OF THE CHICAGO 7 perfectly balances incredible visuals with stunning performances. Cinematographer Phedon Papamichael ASC comes on to discuss working with Sorkin and the importance daylight plays when filming the courtroom scenes.
Phedon and Go Creative Show host, Ben Consoli, discuss how the visual approach contrasts between the courtroom and riots, his obsession with motivated camera movement, filming with up to 3 cameras at once on a tight schedule, and more!
What you will learn in this episode:
Working with Aaron Sorkin and overview on visual approach (02:24)
Why windows played a pivotal role in the courtroom (13:09)
The film's fast-paced shooting schedule (20:55)
Is a film like this important to be accurate? (25:01)
Using natural sunlight to your advantage for exterior scenes (29:56)
Shooting multiple cameras at once and getting coverage (34:59)
Keeping camera movement motivated (49:11)
How virtual production can be valuable (53:29)
And more!
Show Links
The Go Creative Show is supported by:
MZed – Education for Creatives
https://gocreativeshow.com/mzed