West Side Story Cinematography (with Mitch Dubin and John Buzz Moyer)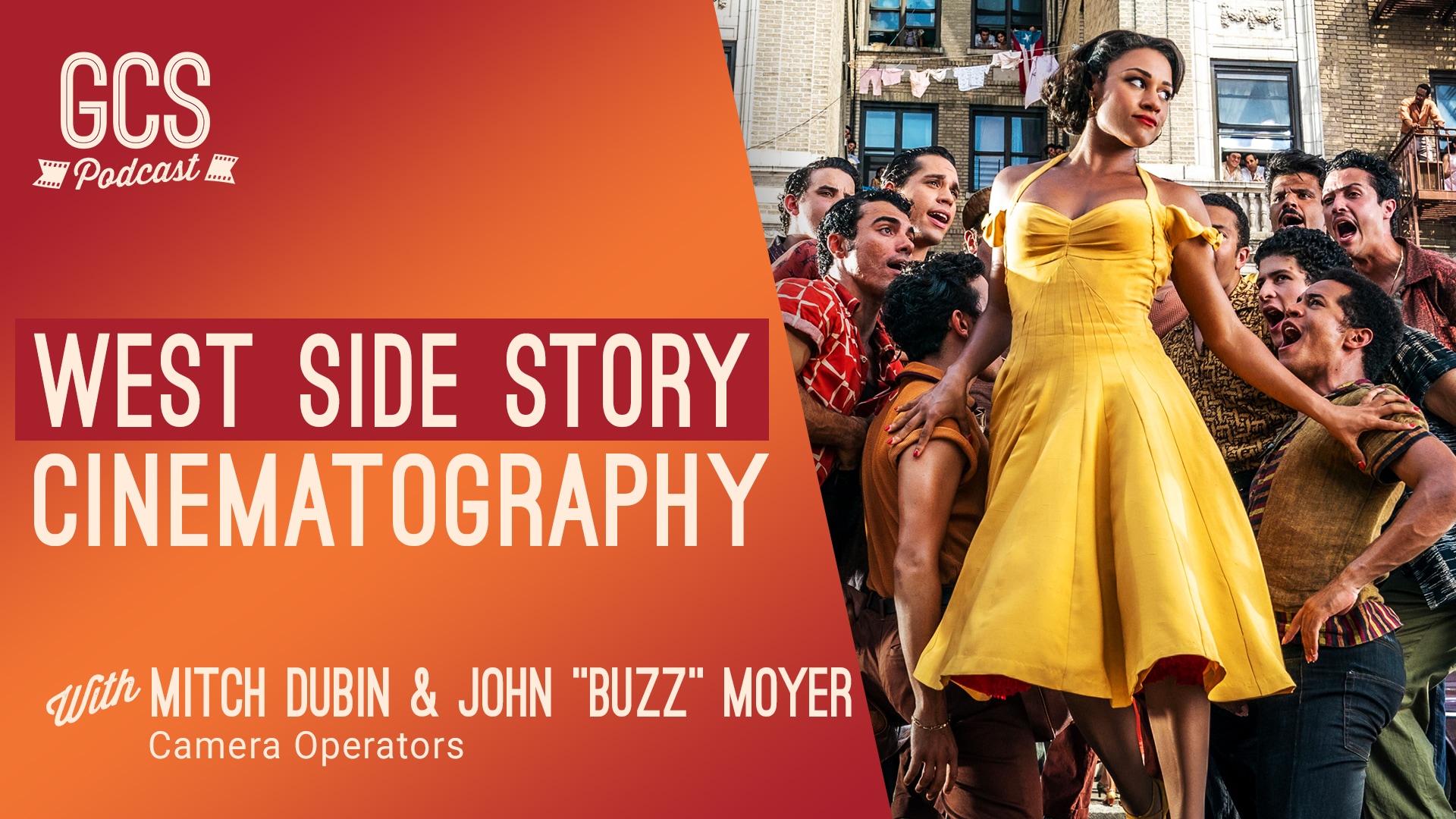 Steven Spielberg's WEST SIDE STORY is a fresh remake of the classic film packed with stunning cinematography. Camera operators Mitch Dubin SOC AOC and John "Buzz" Moyer SOC share what it's like working with Spielberg and the challenges of filming movie musicals.
Mitch, Buzz, and Go Creative Show host, Ben Consoli, discuss the the camera operators' creative freedom, tips for operating steadicams, accepting their mistakes, and more!
What you will learn in this episode:
Different camera operator roles (01:04)
Filming musicals vs narratives (04:09)
Adaptive camera framing for musicals (09:34)
Exterior lighting and lens flares (15:20)
Achieving a handheld look on a crane (20:26)
Relationship between director and cam operators (28:51)
Challenging scenes in WEST SIDE STORY (35:55)
What makes a great steadicam operator (39:53)
Creative freedom for camera operators (46:10)
Living with mistakes in films (49:41)
Advice for aspiring camera operators (54:01)
And more!
Show Links
The Go Creative Show is supported by:
MZed – Education for Creatives
https://gocreativeshow.com/mzed