Wildlife Cinematography for Netflix's Our Planet (with Matt Aeberhard)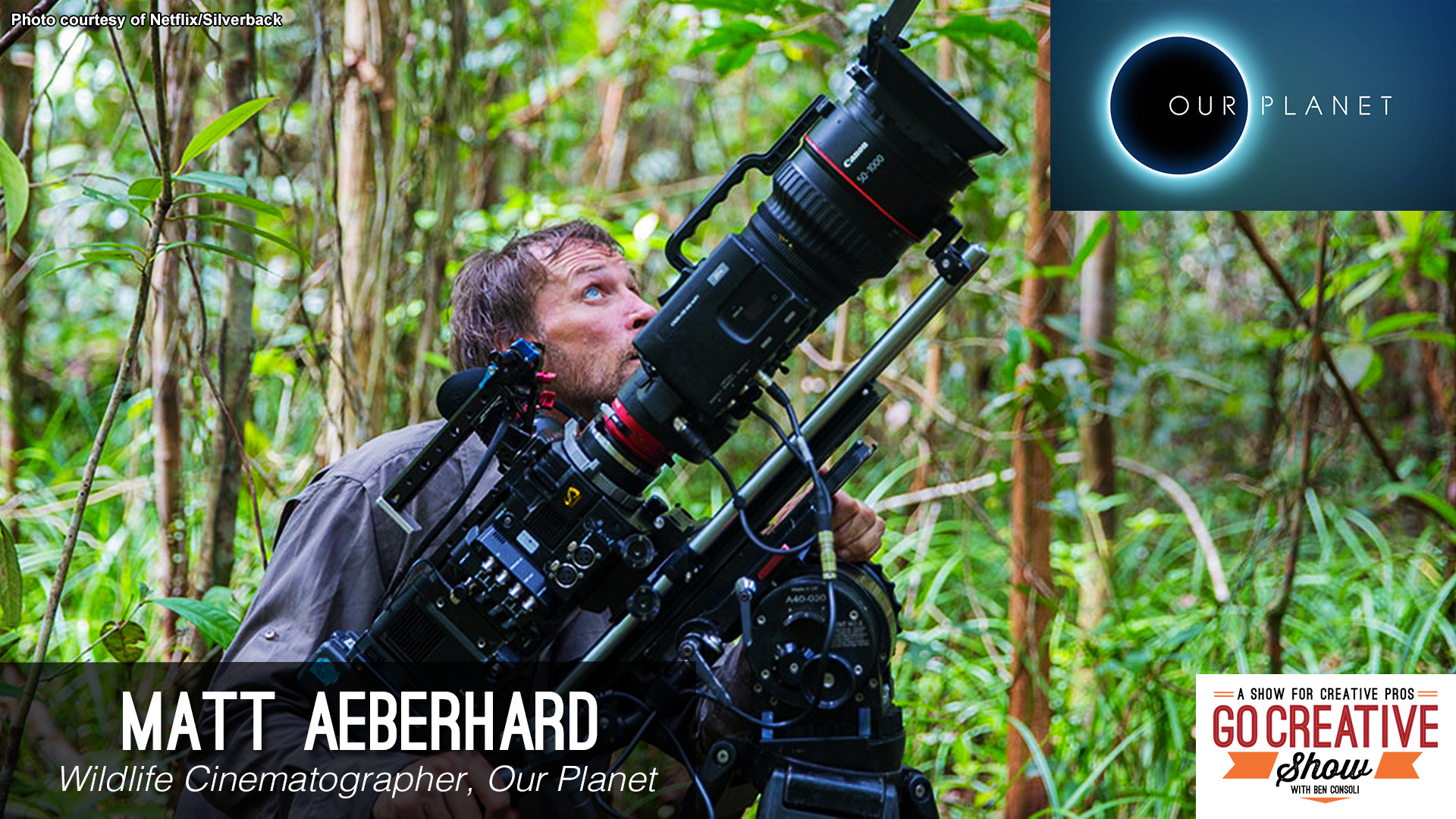 Matt Aeberhard, wildlife cinematographer for Netflix's Our Planet, shares his secrets to capturing the breath-taking shots as seen in the docu-series.
Matt and Go Creative Show host, Ben Consoli, discuss what life is like for a wildlife cinematographer, how he trudged through thick swampy jungle with expensive camera gear, ensuring you get the wildlife shots you want, why the Birds of Paradise sequence took 6 weeks to film, advice for aspiring wildlife filmmakers, and more!
What you will learn in this episode:
The life of a wildlife cinematographer
Trudging through a thick, swampy jungle with camera gear
Ensuring you get the wildlife shots you want
The logistics of wildlife filmmaking
Filming the Birds of Paradise for over 6 weeks
The challenges of filming Orangutans up in the trees
Matt's camera and equipment choice for shooting in the jungle
Why Matt uses Canon's 50-1000mm lens
Matt's DIT media workflow
The dangers Matt faced while filming wildlife
Advice for aspiring wildlife filmmakers
And more!
Show Links
The Go Creative Show is supported by:
Hedge – The fastest way to backup media.
Hedge
Rule Boston Camera – Buy. Rent. Create.
www.rule.com // Rule's Event Page
PremiumBeat – Premium Royalty-Free Music and Sound
www.premiumbeat.com
Shutterstock – Stock footage and photos you'll love
www.shutterstock.com
Magnanimous Rentals – Production equipment rentals and more
MagRents.com
PremiumBeat.com Song of the Week