Podcast: Play in new window | Download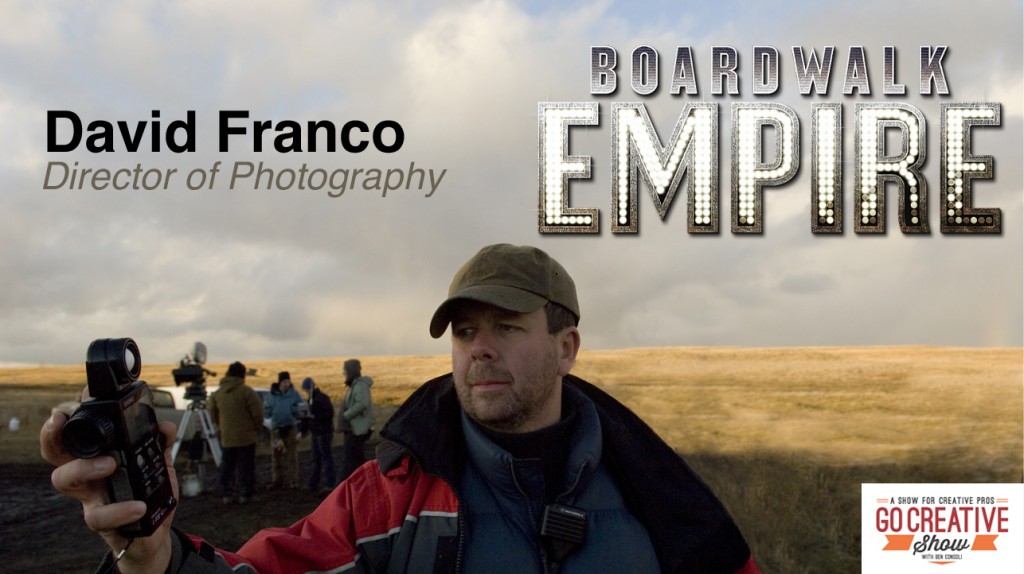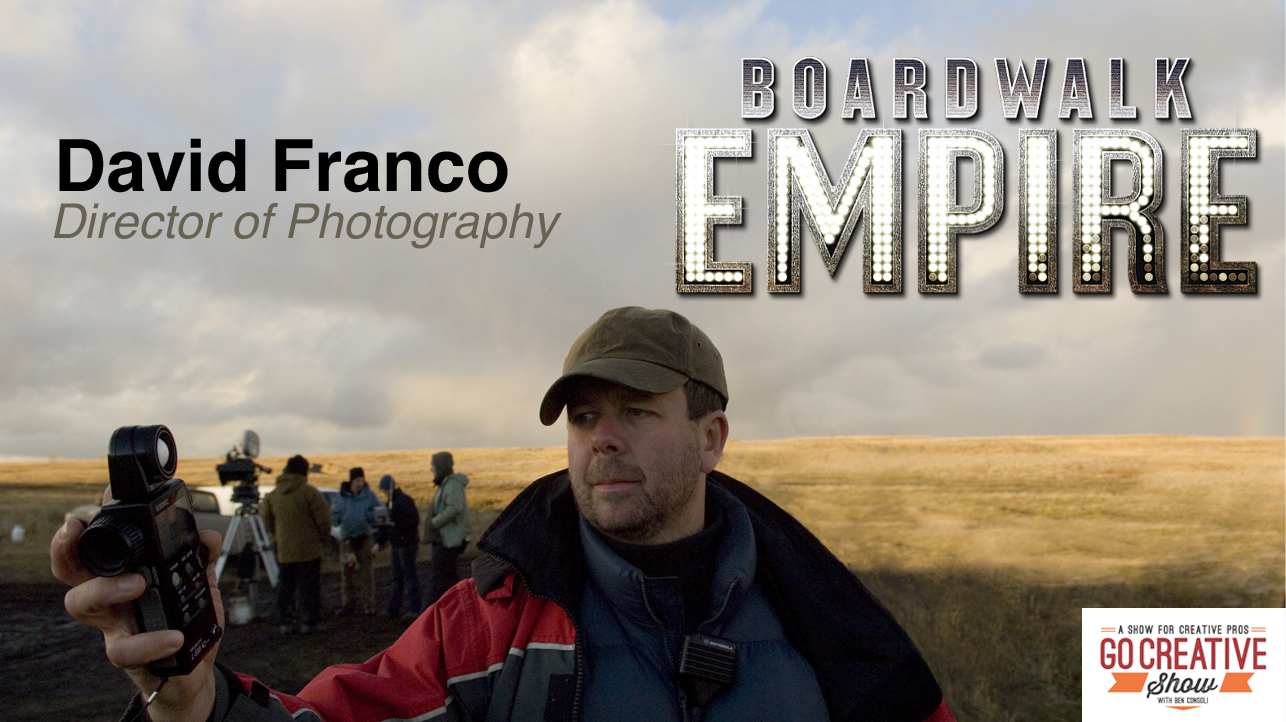 IN THIS EPISODE:
Today we speak with David Franco, the brilliant Director of Photography for Boardwalk Empire talking about his career, shooting techniques and of course an insiders perspective on Boardwalk Empire. Plus Mike Sutton from Rule Boston Camera comes by to talk about his experience with the MOVI.
The Go Creative Show is supported by Kessler (www.kesslercrane.com), Rule Boston Camera (www.rule.com), and PremiumBeat.com.
Weekly Update
BC Media Productions wins W3 Awards for the home-page video production on Plexxi.com

The GoPro Hero3+ is released. Matt Allard from NewsShooter.com shows you whats new?
Mike Sutton posts a great demo video about the MOVI and talks about it on our show.
Red Dragon 6K footage available for download at NoFilmSchool.com

Netflix goes SUPER HD.. What does it mean for you?

Adobe is hacked, how can you protect yourself?
The PremiumBeat.com Song of the Week
Spotlight: Boardwalk Inspire. A Conversation with David Franco, DP of Boardwalk Empire.
David Franco talks about is brilliant work as Director of Photography for Boardwalk Empire

Lighting with windows.. Lazy, or liberating

When to move the camera

Headroom and shooting into ceilings

How David turns present day NYC into the 1920's

How David went from music videos to film to the golden age of TV

Shooting Game of Thrones

The color grading workflow of Boardwalk Empire

And much more.
SOME LINKS MENTIONED IN THE EPISODE:
SUBSCRIBE:
SHOW SUPPORTERS & DISCOUNT CODES:
Kessler – Innovative Tools for Filmmaking
www.kesslercrane.com
Rule Boston Camera – Buy. Rent. Create.
www.rule.com
PremiumBeat – Exclusive Royalty-Free Music and Sound
www.premiumbeat.com
Don't forget you can get 20% OFF any Crumplepop product by using code "Need20" at checkout!
Like this episode? Share!